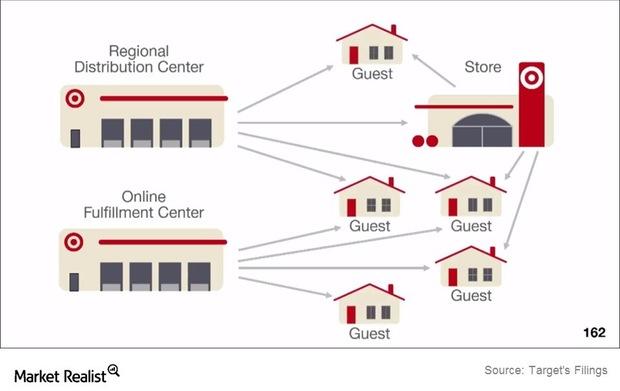 Why Target Is Ramping up on Supply Chain and Digital Investments
Target's supply chain investments
Target (TGT) has been making improvements in its supply chain to cope with the additional demand posed by e-commerce and omni-channel retailing (RTH). Providing optimal shipping speeds and a range of fulfillment options to customers is vital for the company in the highly competitive world of e-commerce retailing.
In the last three years, Target has spent the largest percentage of its capital expenditure on ramping up its information technology (or IT) infrastructure and distribution to support its omni-channel model. Target spent ~$1.3 billion in fiscal 2015 and 2016 under the IT, Distribution, and Other head. It spent ~$1.1 billion in fiscal 2014.
Food will also be a critical part of Target's growth story in the future. Target is looking to localize its sourcing to a greater degree and enhance its supply chain capabilities in the category.
Article continues below advertisement
Article continues below advertisement
In-stock positions improve at Target
Target has been heavily investing in product promotions in a bid to spur traffic and sales. To ensure that it's able to meet its customer demand, particularly in terms of essential items, Target is working on improving its in-stock positions.
According to John Mulligan, chief operating officer of Target, the company's in-stock positions were 40% better at the end of fiscal 2016 than they were in the previous year. The retailer reported improvement in its stock position in every category after the holidays.
Centralized view of inventory
Another factor helping Target is its centralized system, which enables one view of the inventory in both its stores and distribution centers. This enables the company to keep a higher in-stock position with respect to digital orders, according to Mulligan. It also helps in adding to orders fulfilled by stores.
Inventory turnover