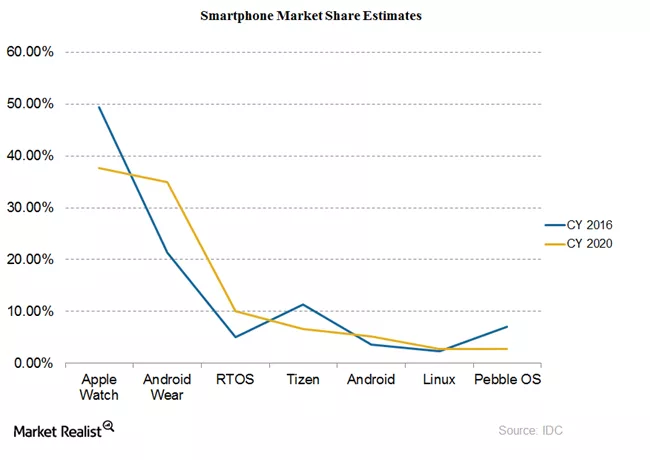 Apple Watch Sales May Fall: Can It Remain a Dominant Player?
KGI predicts a sales decline of 25% for Apple Watch
According to KGI, Apple Watch (AAPL) sales will fall more than 25% in 2016. KGI forecasts sales of 7.5 million units in 2016 compared to estimated sales of 10.6 million units in 2015. Drexel Hamilton analyst Brian White stated that Apple might move up the launch of Apple Watch 2 to June 2016. This could result in incremental sales for the second half of 2016.
Article continues below advertisement