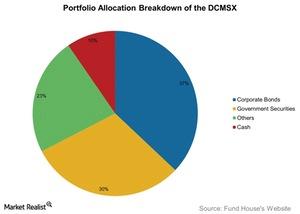 A Detailed Holdings Analysis of DCMSX
By Ivan Kading

Nov. 20 2020, Updated 4:43 p.m. ET
Portfolio structure
The holdings of the DFA Commodity Strategy Portfolio – Institutional Class (DCMSX) mainly consist of corporate and government bonds. The fund provides "exposure to commodities markets by investing in derivative instruments, such as structured notes whose principal and/or coupon payments are linked to commodities or commodity indices." Commodities are assets that have tangible properties, such as oil, metals, and agricultural products among others.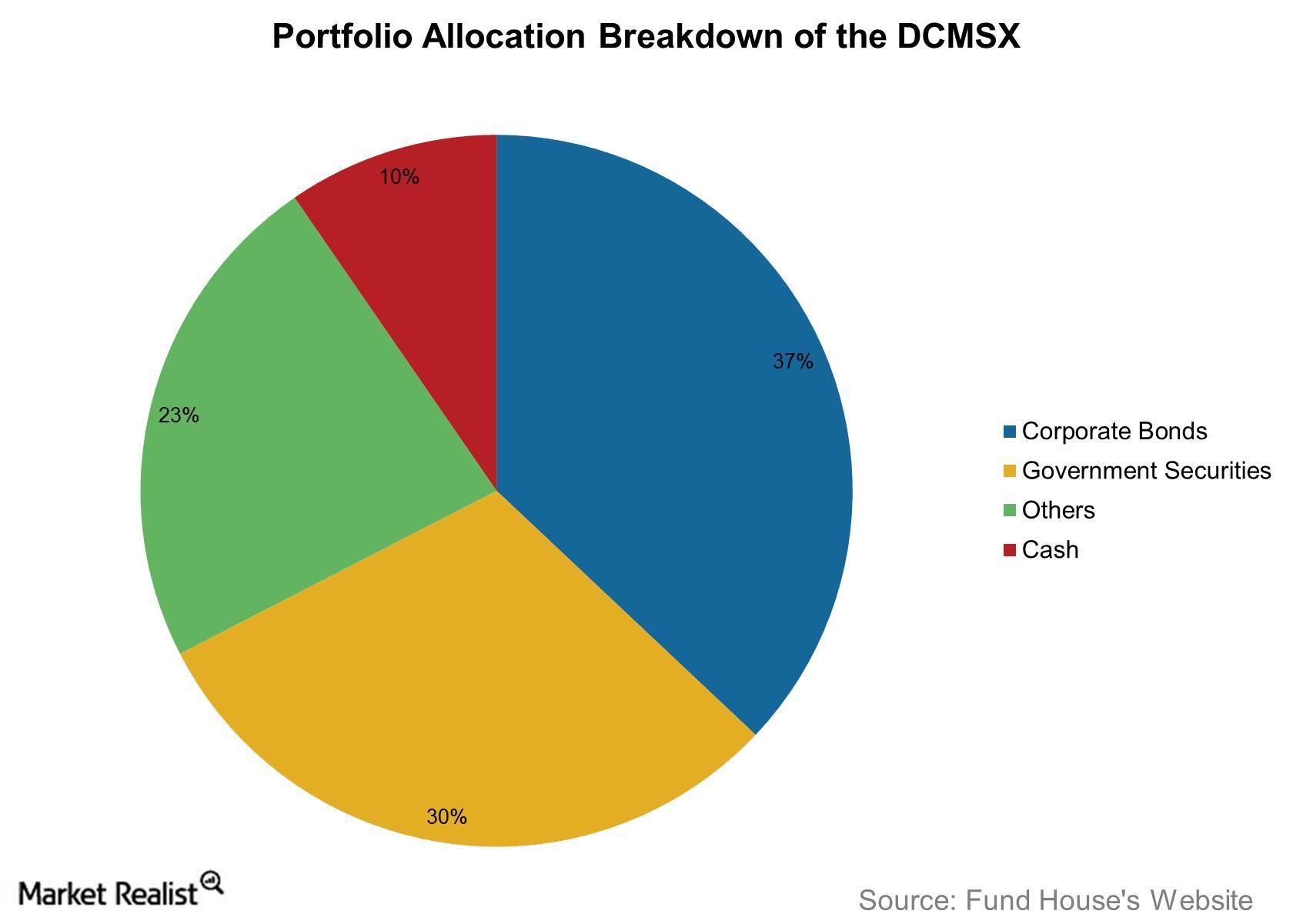 Article continues below advertisement
Holdings breakdown
The holdings of DCMSX include unsecured bonds of companies such as JPMorgan Chase (JPM), American Express (AXP), Philip Morris International (PM), and The Walt Disney Company (DIS). The fund was managing total net assets worth $1 billion as of the end of December. More than 67% of fund assets are invested in fixed income bonds. Among them, almost 37% are corporate unsecured bonds whereas the remaining 30% are fully secured government bonds.
The fund may invest up to 25% of its total assets in its wholly owned subsidiary, the Dimensional Cayman Commodity Fund I Ltd. The subsidiary employs the strategy of investing in derivative instruments, such as commodity-linked instruments, futures contracts on individual commodities or commodity indices, and options that help the fund gain exposure to the commodity market.
The top ten holdings of DCMSX form 35.4% of its total net assets. The fund has zero direct investments in the US equity market, though some of the fund's net assets are associated with commodity-linked equities through the fund's derivative positions. The next part of this series compares the performance of DCMSX with that of its peers in the market S&P 500 (VFINX).