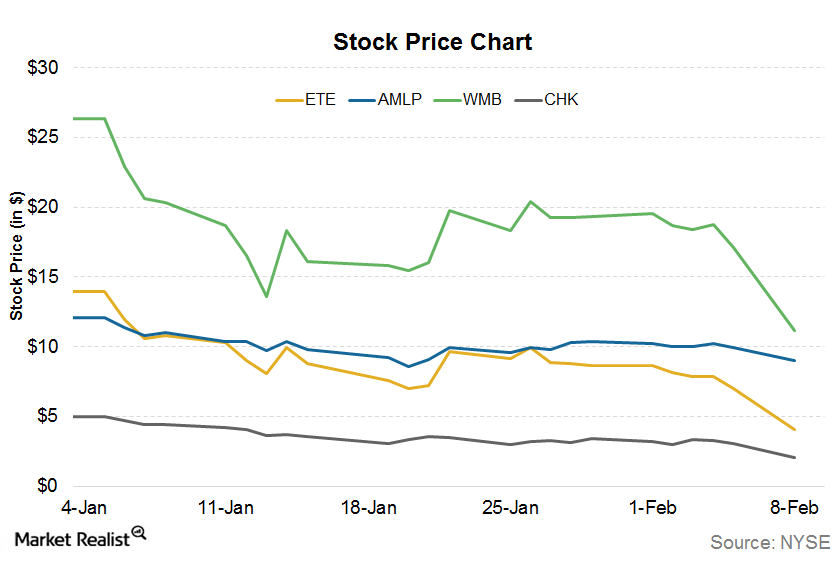 Chesapeake Bankruptcy Rumors Take a Toll on Williams Companies
Chesapeake Energy's bankruptcy rumor
Chesapeake Energy (CHK) opened 50% lower in yesterday's early trading on the rumor that the company is working with advisors to pursue bankruptcy, given its distressed situation in the current low energy price environment. We'll look into CHK's leverage situation and the impact of possible restructuring on its stakeholders in the next part of this series.
Article continues below advertisement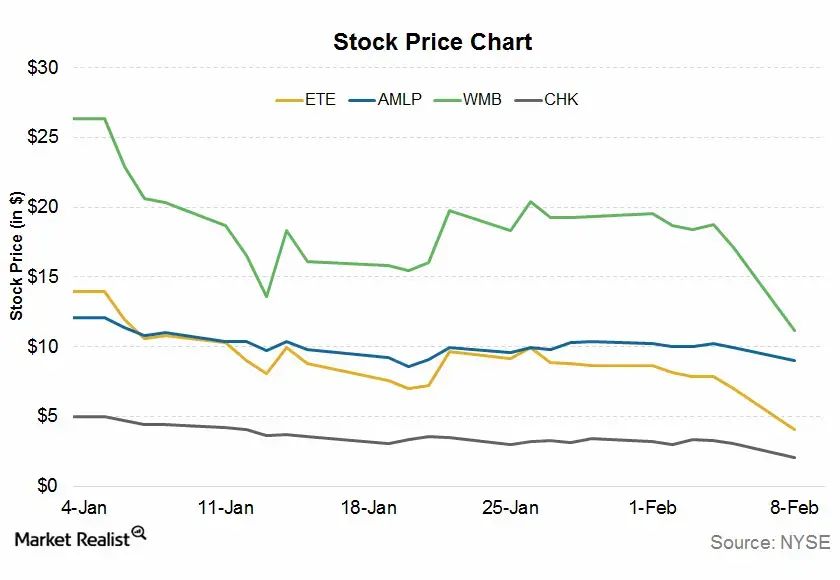 In response to this crash, Chesapeake issued a statement clarifying that the company "has no plans to pursue bankruptcy and is aggressively seeking to maximize value for all shareholders." CHK shares closed 33.4% lower at the end of trading yesterday.
Article continues below advertisement
ETE replaces CFO      
Energy Transfer Equity (ETE), which had already lost 49.2% since the beginning of 2016, fell 42% yesterday. With yesterday's loss, ETE's year-to-date return fell to -70.5%. At the same time, the Alerian MLP ETF (AMLP), which comprises 22 midstream energy MLPs, fell 25.4%.
ETE's crash yesterday was also due to the sudden replacement of CFO Jamie Welch. According to an 8-K filing, ETE's new CFO will be Thomas E. Long, the current CFO of ETE subsidiary Energy Transfer Partners (ETP).
Article continues below advertisement
Welch's sudden departure likely added to the uncertainty surrounding the pending merger. Welch is considered instrumental in advancing the ETE–WMB deal. The 73.2% and 82.6% falls in WMB and ETE's prices since the merger announcement in September 2015 reflect the overall negative investor sentiment toward the deal. Any negative impact on WMB due to CHK's distressed situation won't help the pending deal.
Following the plunge, ETE issued a follow-up 8-K stating that "the Partnership affirms that the replacement of Mr. Welch as Chief Financial Officer of the Partnership was not based on any disagreement with respect to any accounting or financial matter involving the Partnership or any of its affiliates."