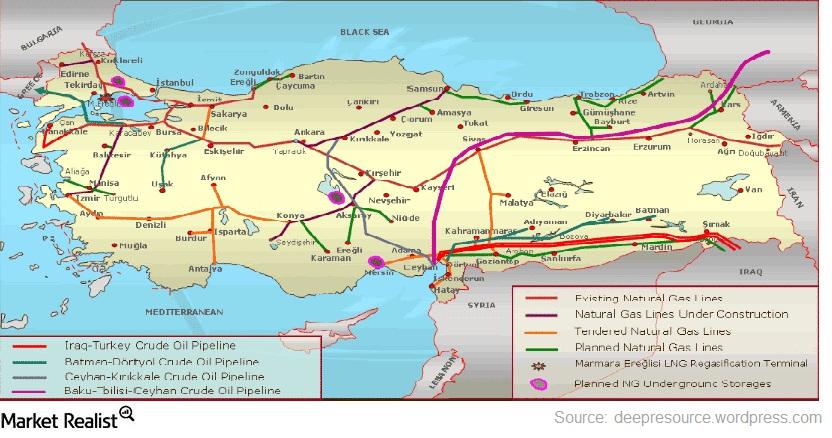 Iran May Plan to Increase Gas Supply in Europe and Asia
By Rabindra Samanta

Jan. 15 2016, Updated 8:48 a.m. ET
Europe and Asia can be a lucrative market for Iran
Geographically, Iran is between the European and Asian gas markets. Iran could be a potential supplier to China through Pakistan and India (INDY). Europe and Asia both consume significant portions of the world's natural gas production. Also, Asia has the largest number of emerging economies, so its demand could grow in the future. The supplies from Iran could strengthen the gas market in Europe.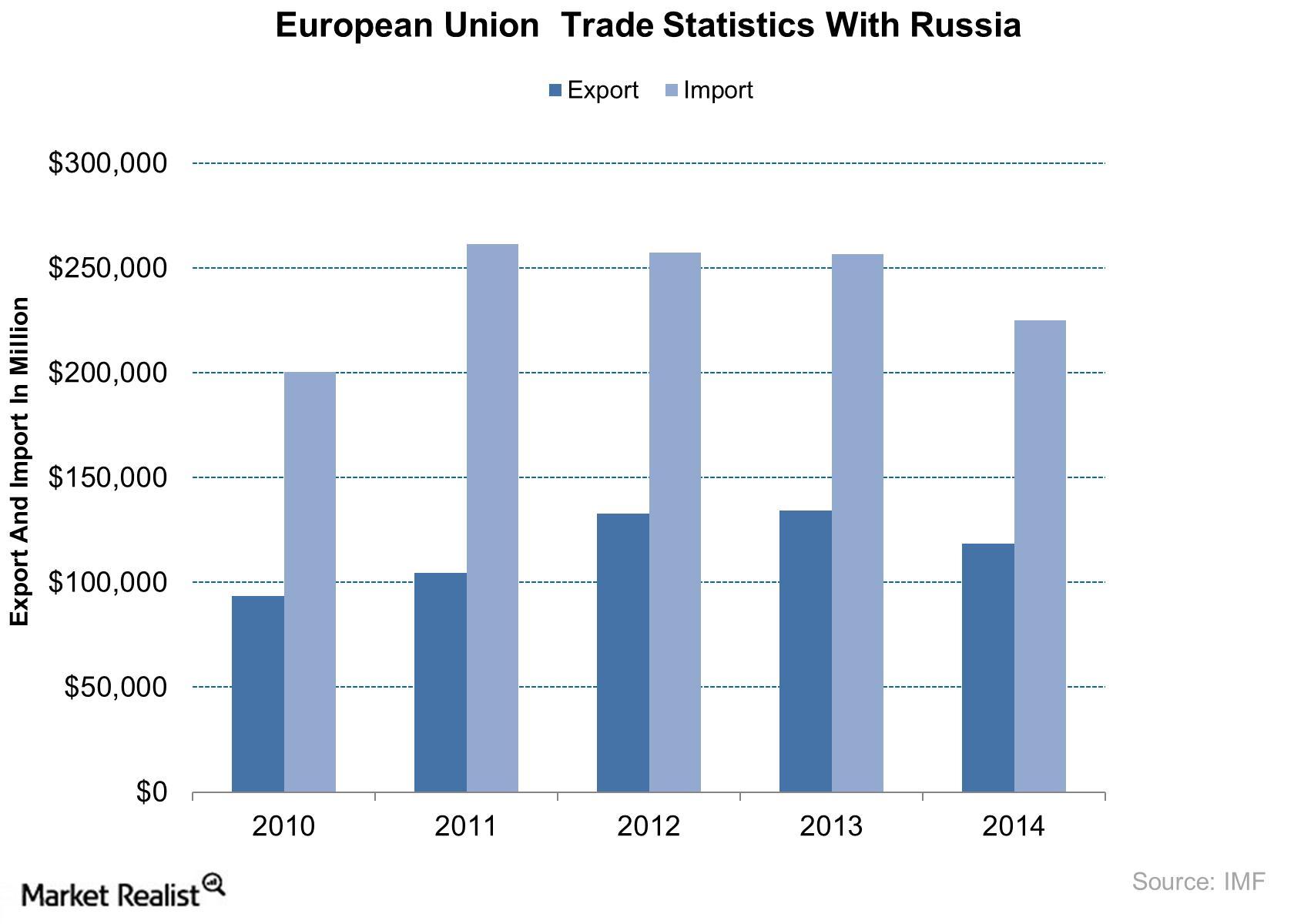 China and India account for more than 30% of the world's population. This could be a huge market for Iran. Also, India (INDY) has a significant amount of crude oil imports. It's met by Iranian exports. Currently, China's market is led by Russian (RSX) companies like Gazprom (OGZPY). Gazprom, Lukoil (LUKOY), and Tatneft (OAOFY) represent the large-cap Russian ADRs (American depositary receipts) in the oil and gas sector.
Article continues below advertisement
EU wants to limit dependence on Russian gas
Russia's (RSX) presence in Syria produced a complex Eurasia power equation. Of course, both Russia and the EU (European Union) have their differences regarding the civil war in Syria. The differences signal that the two could be engaged in a contest for power. The cancellation of the South Stream project is another example that illustrates the large differences. In 2014, the EU and the United States opposed Russia's actions in Ukraine. Turkey's recent action of shooting a Russian warplane down was also supported by the silent EU.
The EU (FEZ) needs a stable supplier for its regular needs. Natural gas is currently a vital component of energy, and the European continent is situated close to the North Pole. So, during part of the year, gas supply is essential. As a result, the EU's dependence on Russian energy exports isn't avoidable. The graph above shows statistics for the EU's trade with Russia.