Newell Rubbermaid–Jarden Deal: Strategic Rationale
Strategic rationale of the deal Both Newell Rubbermaid (NWL) and Jarden (JAH) are US-based consumer products conglomerates operating in diverse industries, with presences in several global markets. Both companies have strong portfolios of leading brands that are number one or number two in their categories. The combined company will have a concentrated portfolio of brands, […]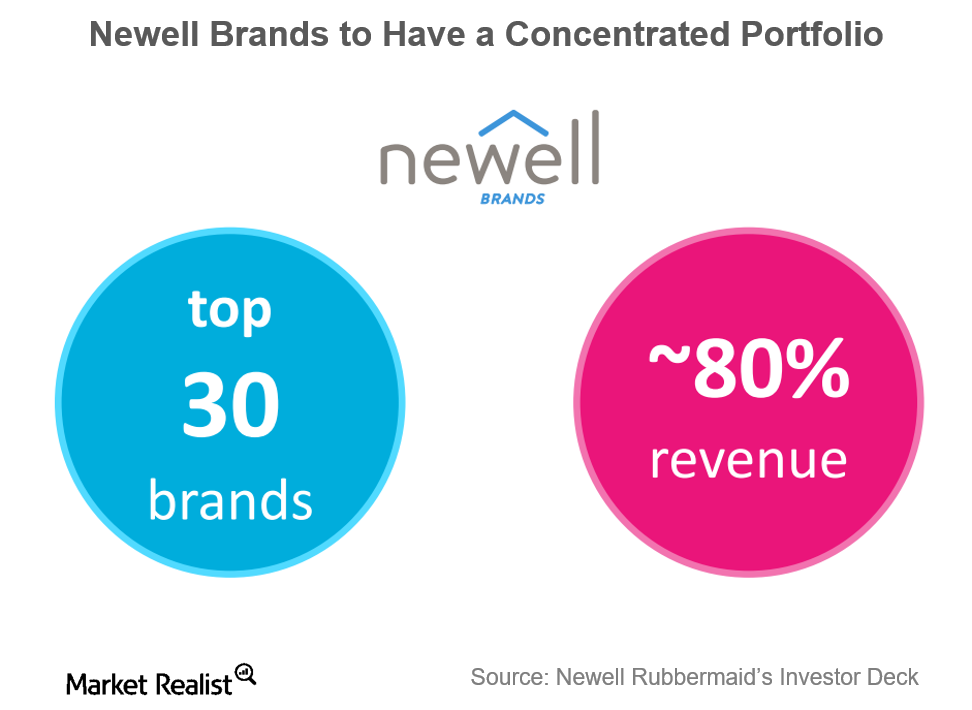 Strategic rationale of the deal
Both Newell Rubbermaid (NWL) and Jarden (JAH) are US-based consumer products conglomerates operating in diverse industries, with presences in several global markets.
Both companies have strong portfolios of leading brands that are number one or number two in their categories. The combined company will have a concentrated portfolio of brands, with the top 30 brands delivering about 80% of its revenue. This will help the merged company to focus on investments quite easily.
The merger would create a substantial scale for the newly formed company in key geographies, customers, and channels. This would enable Newell Brands to accelerate the positioning and impact of its portfolio for key customers, international markets, and fast-growing channels such as e-commerce.
Article continues below advertisement
Article continues below advertisement
Complementary and compatible portfolios
Several brands of the two companies complement each other and are expected to provide product synergies to the merged entity. Examples of such synergies would be Newell's Graco baby strollers and Jarden's Nuk baby bottles and feeding tools or Newell's Calphalon pots and pans and Jarden's Crock-Pot slow cookers.
Also, Jarden's recent acquisition of Jostens will find synergies with Newell's writing brands Parker pens and Waterman pens.
The complementary portfolios are expected to accelerate the existing business plans of the two companies and lead to growth in their Food and Beverage, Baby Products, Commercial Products, and Kitchenware and Appliance segments.
"Our portfolios are complementary and compatible, offering a number of intuitive combinations that will enable us to accelerate existing business plans and growth ideas," said Newell Rubbermaid's chief executive officer Michael B. Polk during the conference call held to discuss the merger.
ETF exposure
Investors looking for exposure to both Jarden and Newell Rubbermaid can invest in the iShares Russell Mid-Cap Growth ETF (IWP). It invests 0.6% of its portfolio in the two companies. The ETF also has 0.15% and 0.08% exposures to Newell's competitors Temper Sealy (TPX) and Tupperware (TUP), respectively.