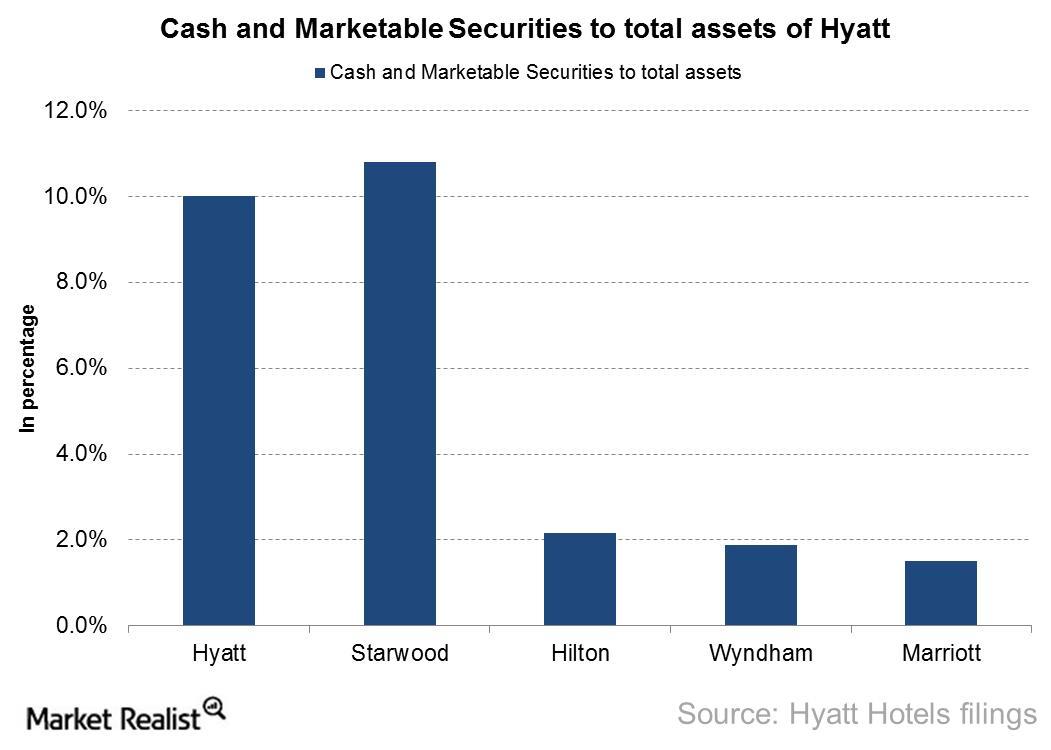 Why Hyatt Has High Liquid Assets Compared to Its Peers
Why companies keep liquid assets
Cash and cash equivalents are those assets that are already in cash form or that can be easily converted to cash. Along with marketable securities, they provide liquidity to a company. Companies operating in different sectors have different levels of liquidity according to the nature of operations. In this article, we will discuss some of the reasons why companies maintain different levels of liquidity.
Article continues below advertisement
Companies operating in cyclical industries keep a higher level of liquidity to ride out economic downturns.
Companies operating in the technology or entertainment sectors may accumulate cash so quickly that the management may need time to figure out what to do with the company's cash.
Operating strategy: Companies operating in the same sector may have different business models that require them to maintain different levels of liquidity.
A company may be looking forward to acquiring a suitable target company or asset.
Cash, cash equivalents, and marketable securities
Cash, cash equivalents, and short-term investments for Hyatt grew due to proceeds from asset sales, which increased from $484 million in 2013 to $815 million in 2014. As of December 31, 2014, Hyatt's cash, cash equivalents, and marketable securities as a percentage of total assets is one of the highest among its peers, at 10%. Starwood (HOT) recorded the highest, at 10.8%, followed by Wyndham (WYN) at 1.9%, and Marriott (MAR) at 1.5%.
Hyatt and Starwood operate a relatively higher number of hotels under the ownership model than the rest of the peers. The business model with a high fixed cost of both companies requires them to maintain high liquidity in lean times.
Investors can gain exposure to the lodging sector by investing in the First Trust Consumer Discretionary AlphaDEX ETF (FXD), which invests 9.3% in the sector.