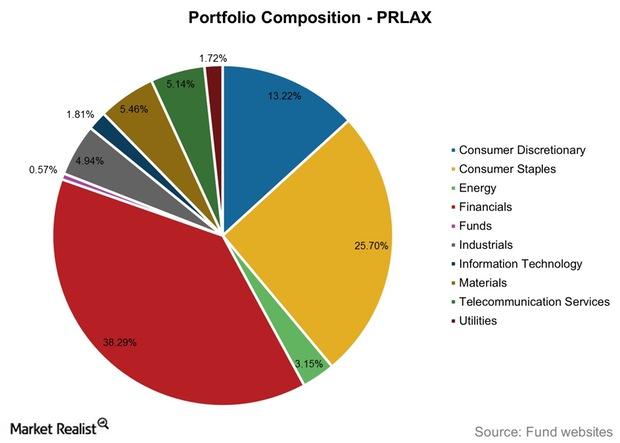 The T. Rowe Price Latin America Fund (PRLAX): Important Facts
By David Ashworth

Sep. 30 2015, Updated 11:08 a.m. ET
T. Rowe Price Latin America Fund
T. Rowe Price offers the T. Rowe Price Latin America Fund (PRLAX), which seeks long-term growth of capital by investing "primarily in the common stocks of companies located, or with primary operations, in Latin America." Generally, the fund will invest in at least four countries from Latin America. The fund's primary geographic focus will be on Argentina, Brazil, Chile, Colombia, Mexico, Peru, and Venezuela.
Bottom-up stock research leads to stock selection from the backbone of the fund's investment process. The fund management team doesn't aim at specific geographic exposure. It's primarily driven by stocks deemed suitable to the fund's investment objective.
Article continues below advertisement
Fast facts
The share class has existed since December 1993, making it the fund with the second-longest track record among the eight funds we're analyzing in this series. As of August 2015, the fund was managing assets worth $510.6 million. At the end of August 2015, 47.7% of the fund's assets were invested in companies from Brazil. Companies from Mexico, Peru, Chile, Argentina, and Colombia made up 33.3%, 6.9%, 5.5%, 2.9%, and 1.7%, respectively, of the fund's August portfolio.
The fund's net expense ratio for this asset class is 1.31%. The management fee is 1.04% and the fund doesn't charge any 12b-1 fee. The fund doesn't charge any fees, making it a no-load fund. The minimum investment amount for this share class is $1,000, with $100 as the minimum amount for subsequent investments.
PRLAX had 47 holdings in its portfolio as of August 2015. Ambev (ABEV) was the single biggest holding of the fund's portfolio in August. BRF (BRFS), Banco Bradesco (BBD), Fomento Económico Mexicano (FMX), and Grupo Financiero Santander Mexico (BSMX) were among the fund's top ten holdings. The fund house didn't provide its individual portfolio composition, but it did report that its top ten holdings formed 51.6% of its August portfolio.
Fund manager
PRLAX is managed by Verena Wachnitz, who is the chairman of the Investment Advisory Committee. She has been managing the fund since March 2014.
We'll look at the fund's performance for August 2015 in the next part of this series.