Obstacles to Altria Group's Growth: Weaknesses and Threats
Altria's business faces threats of high scrutiny, taxation, and regulation. Prohibitions on cigarette sales and smoking bans in public places affect sales.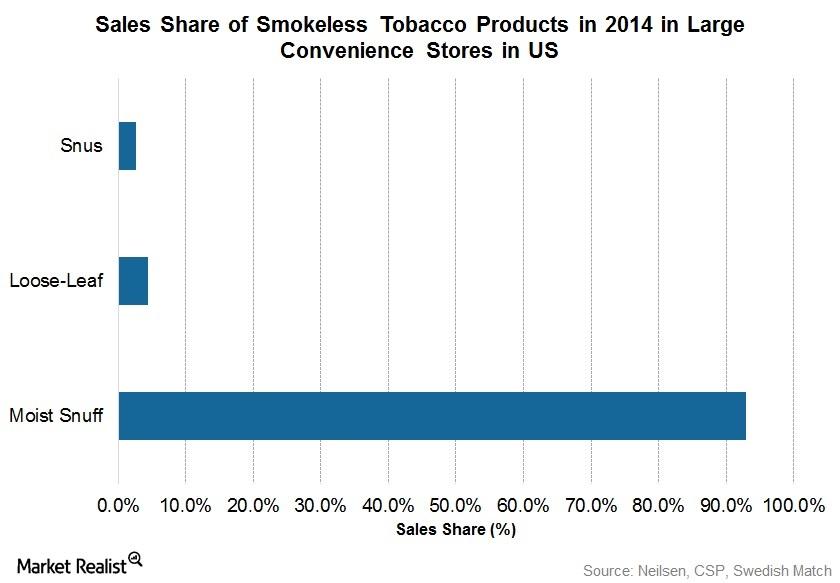 Government regulations and restricted marketing
Altria Group (MO) is a US-based leading manufacturer and seller of tobacco products and wine. The tobacco company's nature of business lends itself to an exceptional level of scrutiny, taxation, and regulation. According to government anti-smoking regulations, Altria and other companies like Reynolds American (RAI), Vector Group (VGR), and British American Tobacco (BTI) are restricted from aggressive marketing and promotion of their tobacco-related products.
Prohibitions on the sale of cigarettes and smokeless tobacco to underage consumers as well as bans on smoking in bars, sporting venues, university campuses, and most public places can significantly impact the sale of tobacco-related products.
Government regulations on the sale of alcoholic beverages can also affect the sale of Ste. Michelle's wine business.
Article continues below advertisement
Article continues below advertisement
Threat of growing health consciousness
Growing health concerns relating to smoking cigarettes—which can lead to cancer, heart disease, and many other fatal health issues—has led to a slowdown and general declines in the revenues of tobacco companies.
The continual increase in global health consciousness has become a major threat to the tobacco industry as a whole. And so to attract more customers, Altria has begun to invest heavily in smokeless tobacco products. According to a Nielsen report cited in Statista, the sales share of moist snuff in large convenience stores was 93% in 2014, compared to other smokeless tobacco products.
Litigation and falling cigarette volume threat
Tobacco companies also faced with a high threat of litigation charges. Recent developments in tobacco litigation have paved the way for an increased number of individual lawsuits against tobacco companies as well as for class-action lawsuits focusing on light cigarettes.
Altria, Philip Morris International (PM), and Japan Tobacco (JAPAF), among other players, face significant threats of increased excise taxes, falling cigarette volumes, counterfeit cigarettes, and growths in illicit trade. Philip Morris and Japan Tobacco also face threats of negative currency headwinds due to their international presence.
Altria Group (MO) has exposure in the iShares S&P Growth ETF (IVW), with 1.1% of the total weight of the portfolio as of September 1, 2015.