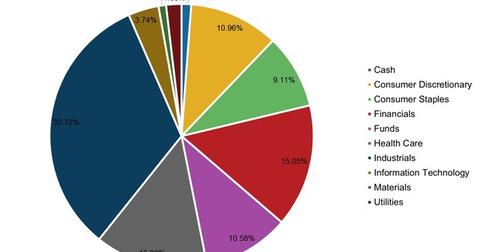 What You Should Know about the Commonwealth Japan Fund (CNJFX)
By David Ashworth

Sep. 20 2015, Published 1:28 p.m. ET
The Commonwealth Japan Fund
The Commonwealth Japan Fund (CNJFX) is an offering by the Commonwealth International Series Trust. According to the fund's documents, the investment objective of this Japan-focused mutual fund is "to provide long-term appreciation and current income. The Fund invests primarily in equity securities including common stock, preferred stock and securities convertible into common stock. The Fund may hold the securities of Japanese issuers and debt securities denominated in Yen."
Article continues below advertisement
According to its fact sheet, the fund focuses on bottom-up stock selection with a long-term view. Bottom-up stock selection means that fund managers look at individual stocks more closely than the industry they belong to. The underlying belief is that good companies outperform, even if the industry they belong to is witnessing difficult times.
Fast facts
The fund has been in existence since July 1989 and was managing assets of ~$5.2 million as of August 2015. Its net expense ratio is 3.5%.
The fund doesn't charge any front or deferred load, and the minimum investment amount is $200.
In terms of number of holdings, it's a relatively small fund with only 49 holdings. Asahi Intecc is its top holding. The iShares MSCI Japan ETF (EWJ) also forms part of its portfolio. Toyota Motor (TM) and Mizuho Financial Group (MFG) form ~2.4% of the fund's August portfolio.
The fund has no investments in the telecom services sector, which means NTT DoCoMo (DCM) and Nippon Telegraph & Telephone (NTT) don't form part of the portfolio.
Fund managers
The fund management team is led by Robert Scharar. Wesley Yuhnke is the co-manager of the fund, while Ronald Manning is the assistant portfolio manager.
We'll look at the fund's performance for August 2015 in the next article.