Philip Morris's Growth Hurdles Ahead: Weaknesses and Threats
Philip Morris faces an exceptional level of scrutiny, taxation, and regulation. Global health consciousness and ongoing litigation also pose a threat.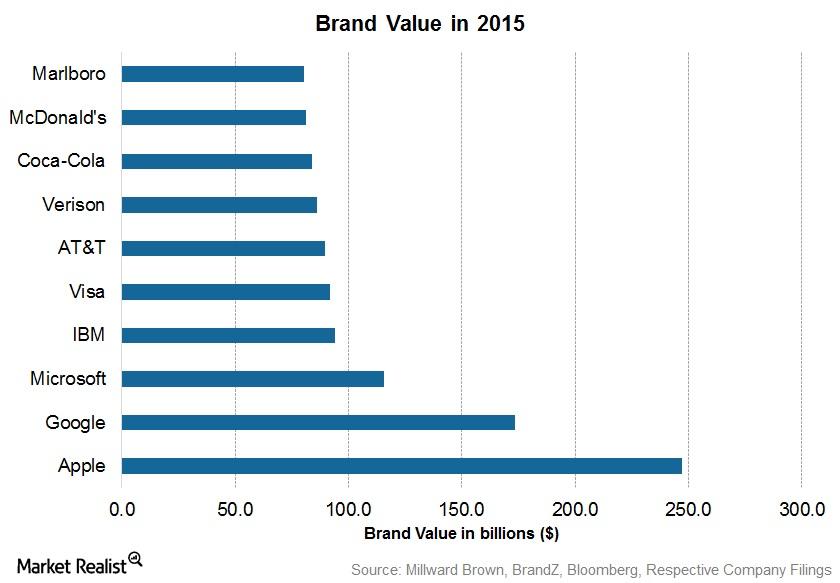 Government regulations
Philip Morris International's (PM) particular business lends itself to an exceptional level of scrutiny, taxation, and regulation. Government policies on the promotion of tobacco-related products keep the company and its competitors—companies like British American Tobacco (BTI), Reynolds American (RAI), and Vector Group (VGR)—from aggressively marketing and promoting their own products. The graph below highlights the global top 10 companies according to brand value in 2006 and 2015.
Article continues below advertisement
Article continues below advertisement
Age-based restrictions on the sale of tobacco products, in addition to bans on smoking in public places, also hinder tobacco-related product sales. But among the industry's many other hurdles, plain packaging mandates, which limit a company's ability to leverage its branding into higher sales, represent the most potent challenges to Philip Morris's operations.
Still, according to Millward Brown report, Marlboro's brand value was estimated at $80.4 billion in 2015, compared to $38.5 billion in 2006—a brand value that has more than doubled in nine years.
Competition and increasing health consciousness
In addition to international peers like British American Tobacco and Japan Tobacco (JAPAF), Philip Morris faces stiff competition from regional companies that regulate their native smoking markets. For example, the Chinese market is largely controlled by its state agency, China Tobacco.
In addition, as developing countries mature, smokers tend to become more aware of the health risks associated with smoking tobacco. In this sense, the mounting increase in health consciousness abroad poses a growing threat to the tobacco industry as a whole. The unceasing pressure from governments and health agencies to eliminate smoking gradually from society has also intensified in recent years. To attract more customers, Philip Morris will have to invest heavily in e-cigarette technology.
Litigation and currency impacts
Amid all these hurdles, tobacco companies continually face a high threat of litigation charges. The legal environment Philip Morris operates in is also vastly different between countries.
Negative currency headwinds can significantly impact Philip Morris's global reach in key regions as well. For instance, recent economic troubles in Western Europe have forced the company to rely more heavily on its Asian and African businesses.
Philip Morris has exposure in the SPDR S&P 500 ETF (SPY), with 0.7% of the portfolio's total weight as of August 13, 2015.