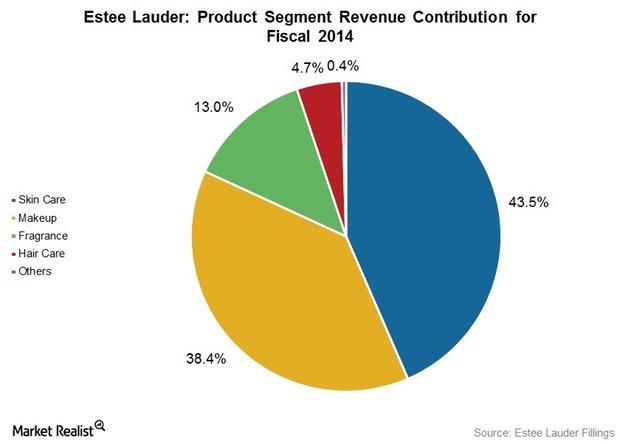 Estée Lauder's Most Promising Brands
Estée Lauder's heritage brands
Estée Lauder (EL) is a leading US-based beauty and cosmetics firm. The company's heritage brands are Estée Lauder, Aramis and Designer Fragrances, Clinique, and Origins.
The Estée Lauder brand's skincare, makeup, and fragrance products are of high quality and cater to the premium market. EL products are technologically advanced with a reputation for innovation, style, and glamor.
The Aramis and Designer Fragrances division manufactures, markets, and distributes fragrances and other beauty products under licenses. Aramis caters to men's fragrances, grooming, and skincare products. Ermenegildo Zegna is a licensed global brand name for fragrance and beauty products. These products are sold in markets across the Asia Pacific region and North America, as well as in Ermenegildo Zegna boutiques worldwide.
Other licensed fragrances include Tory Burch, Micheal Kors (KORS), Coach (COH), and Tommy Hilfiger (PVH).
Article continues below advertisement
EL's Clinique skincare and makeup products are generally marketed as part of a three-step system: Cleanse, Exfoliate, and Moisturize. These products are all allergy-tested and 100% fragrance-free. The rollout of All About Shadow from Clinique combined with Smashbox products increased makeup segment revenues by $0.3 billion in fiscal year 2014.
Also, the recent launch of Dramatically Different Moisturizing Lotion+ from Clinique and Micro Essence Skin Activating Treatment Lotion from Estée Lauder helped to increase skincare product sales to ~$1.0 billion in fiscal 2014.
EL's Origins brand creates natural skincare products. Origins has a license agreement to develop and sell products using the name of Dr. Andrew Weil.
Luxury brands
Estée Lauder's luxury brands include the following:
La Mer consists of high-end moisturizing creams, lotions, serums, and other skin care products.
Jo Malone consists of luxury products for bath, body, and home. London-based Jo Malone is known for its unique fragrance.
Tom Ford Beauty consists of fragrances and beauty products. Tom Ford Black Orchid was the brand's first signature fragrance, introduced in 2006.
Makeup artist brands such as MAC and Bobbi Brown are leading professional cosmetic brands developed to enhance beauty through a broad line of color products.
Estée Lauder and Procter & Gamble (PG) have exposure in the iShares S&P 500 Growth ETF (IVW) with a total weight of 1.2%[1. Updated July 27, 2015].