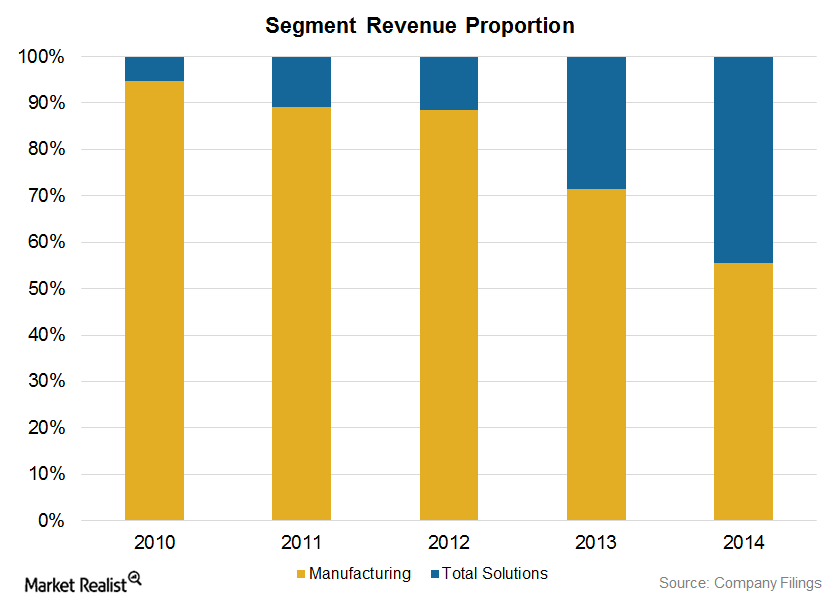 Canadian Solar's Competitive Advantage
Sources of competitive advantage
Canadian Solar (CSIQ) derives its competitive advantage from its strategic positioning in the downstream market, its broad range of crystalline silicon solar power products, and its technology.
Article continues below advertisement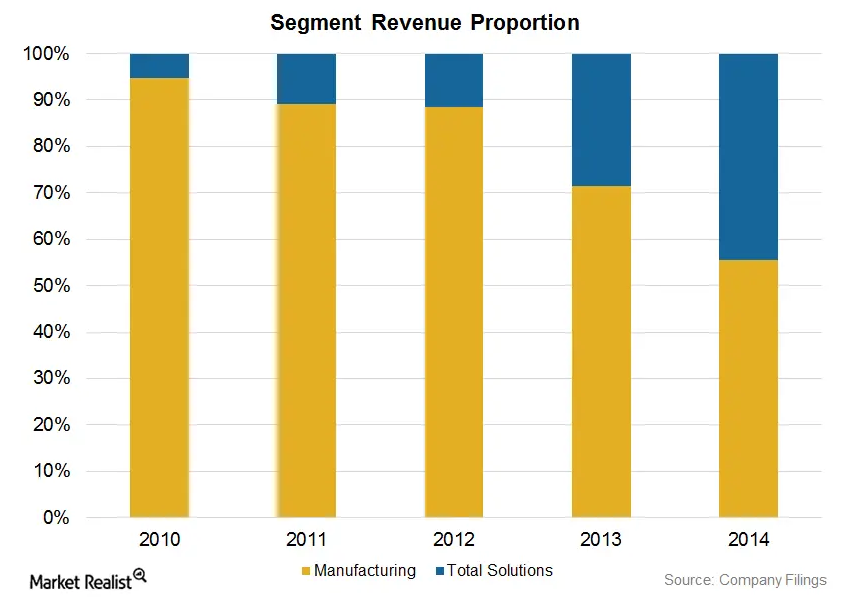 Downstream integration
Due to increasing legislation favoring clean energy standards, and the fact that solar modules are approaching commodity status, diversifying into the higher-margin downstream business is one way that Canadian Solar has gained market share. The company has successfully positioned itself to penetrate emerging solar markets. Close peers in the manufacturing segment haven't expanded and integrated their downstream businesses like Canadian Solar has.
Article continues below advertisement
Since Canadian Solar launched its total solutions business in 2010, the proportion of revenues from its operations in the downstream market has risen from 5% to 45% in 2014. Comparatively, Trina Solar's (TSL) downstream business makes up about 6% of its revenues, up from 1% and 0.3% in 2013 and 2012, respectively. Another competitor, JA Solar (JASO), has seen sales in its downstream business fluctuate by around 1% of net revenues for the past five years.
Product variety and technology
In addition to its standard solar modules, Canadian Solar offers specialty modules. Its standard modules are available across a wide range of power output and efficiency, and with more advanced technology. One noteworthy product that the company offers is its Onyx range of black silicon modules. Black silicon is reputed to offer numerous benefits in terms of better performance and cell efficiency, as well as reduced costs, while also being better for the environment. As of May 2015, Canadian Solar claims to be the first and only industry operator to have mass production capabilities in black silicon.
Aside from black silicon, the company also produces PERC (passivated emitter rear contact) cell technology, which is said to have potential for higher efficiency but which is currently not commercially produced by all industry operators due to premium pricing.
Vertically integrated capabilities
Canadian Solar is able to focus its research on high-price and innovative technology because of its in-house production capabilities. These capabilities allow the company a reduced cost of raw materials. They also reduce raw material cost volatility, and the company can have higher flexibility in responding to short-term demand changes.