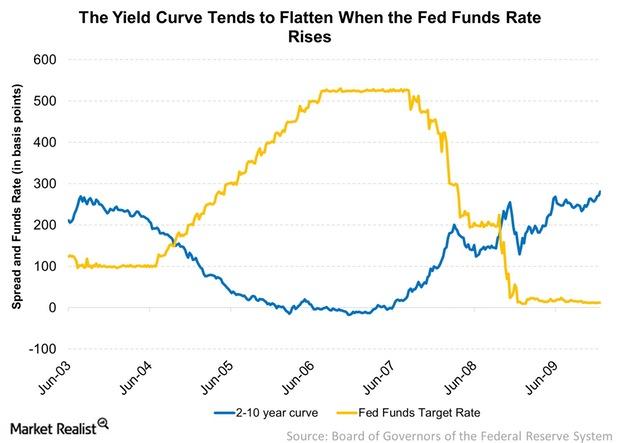 Higher Interest Rates Could Cause a Flatter Yield Curve
By Rick Rieder

Aug. 21 2020, Updated 8:24 a.m. ET
With the fixed income landscape poised for a makeover, Rick Rieder discusses the importance of diversification.
Fixed income investors may not be able to see them all right now, but important trends are stirring on the investment horizon. How you position your bond portfolio now will determine future results when the tide of easy monetary policy rolls out and other economic waves start to roll in.
Article continues below advertisement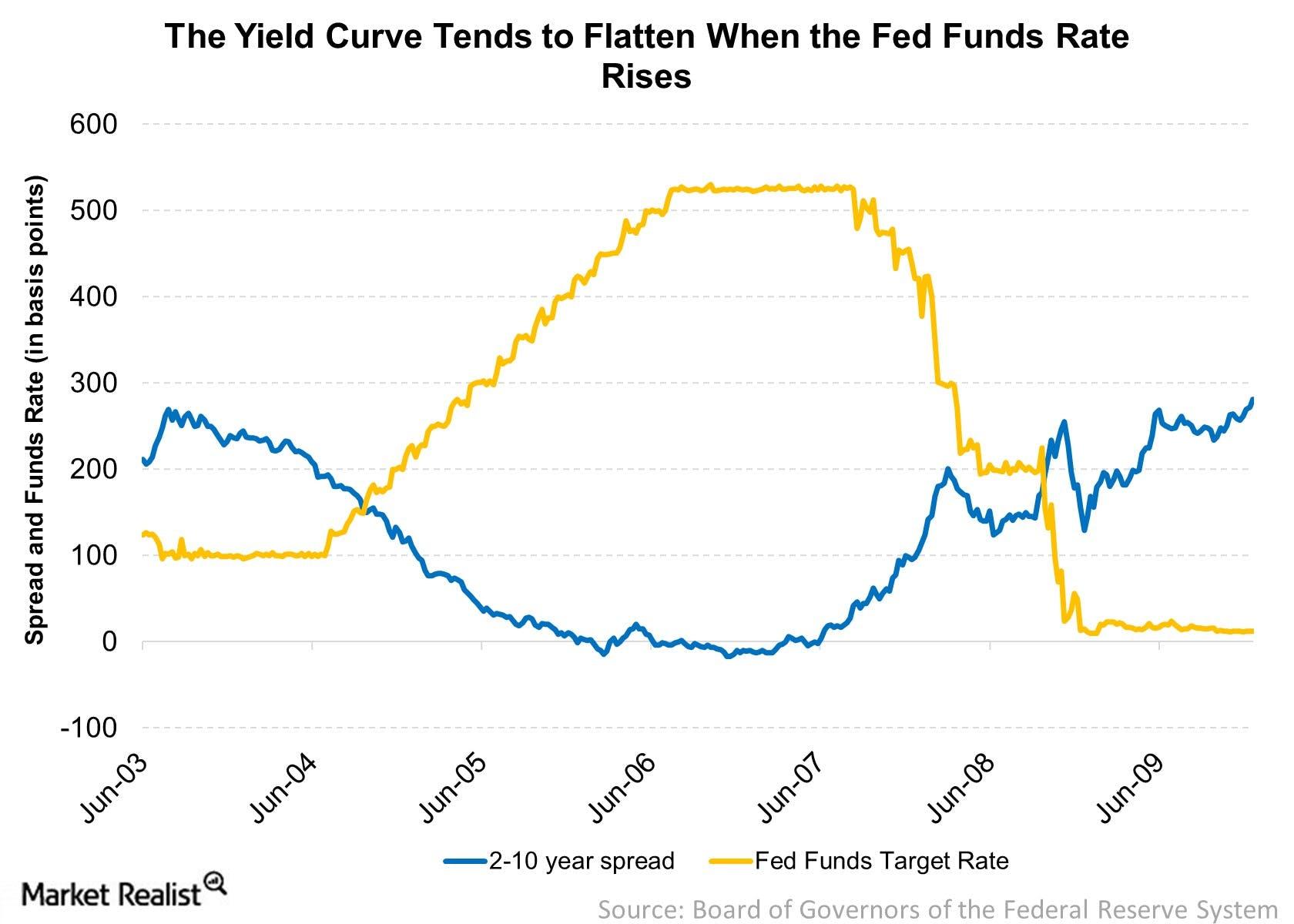 Market Realist – A rate hike could cause a flatter yield curve.
With the US economy on strong footing, the Fed is poised to hike interest rates later this year. This would pressure bond yields, which calls for a more careful approach to bond investing.
The graph above compares the spread between the ten-year US Treasury (IEF) yield and the two-year US Treasury (SHY) yield, along with the federal funds rate—which is the tool that the Fed uses to control the economy's interest rates—for the previous period of rising rates.
The spread between the ten-year- and the two-year US Treasury and the federal funds rate is inversely related. The Fed usually hikes interest rates when the economy is robust and inflation rates are beginning to increase.
A lower spread or flattening curve indicates that expectations for future inflation, as higher rates rein in inflation and reduce the general demand in the economy. This is due to the fact that inflation erodes the future long-term rate of return. So to make up for the lost value, the longer rates increase and the spread widens.
When inflation expectations are low, the premium shrinks. When interest rates started rising in 2004, the spread contracted for the same reason. This made long-dated Treasuries (TLT) less attractive.
Usually, when the spread compresses, equities (SPY)(VOO) don't perform well, as the economy is usually deteriorating.
As interest rates could rise soon, you need to position your bond portfolio accordingly.