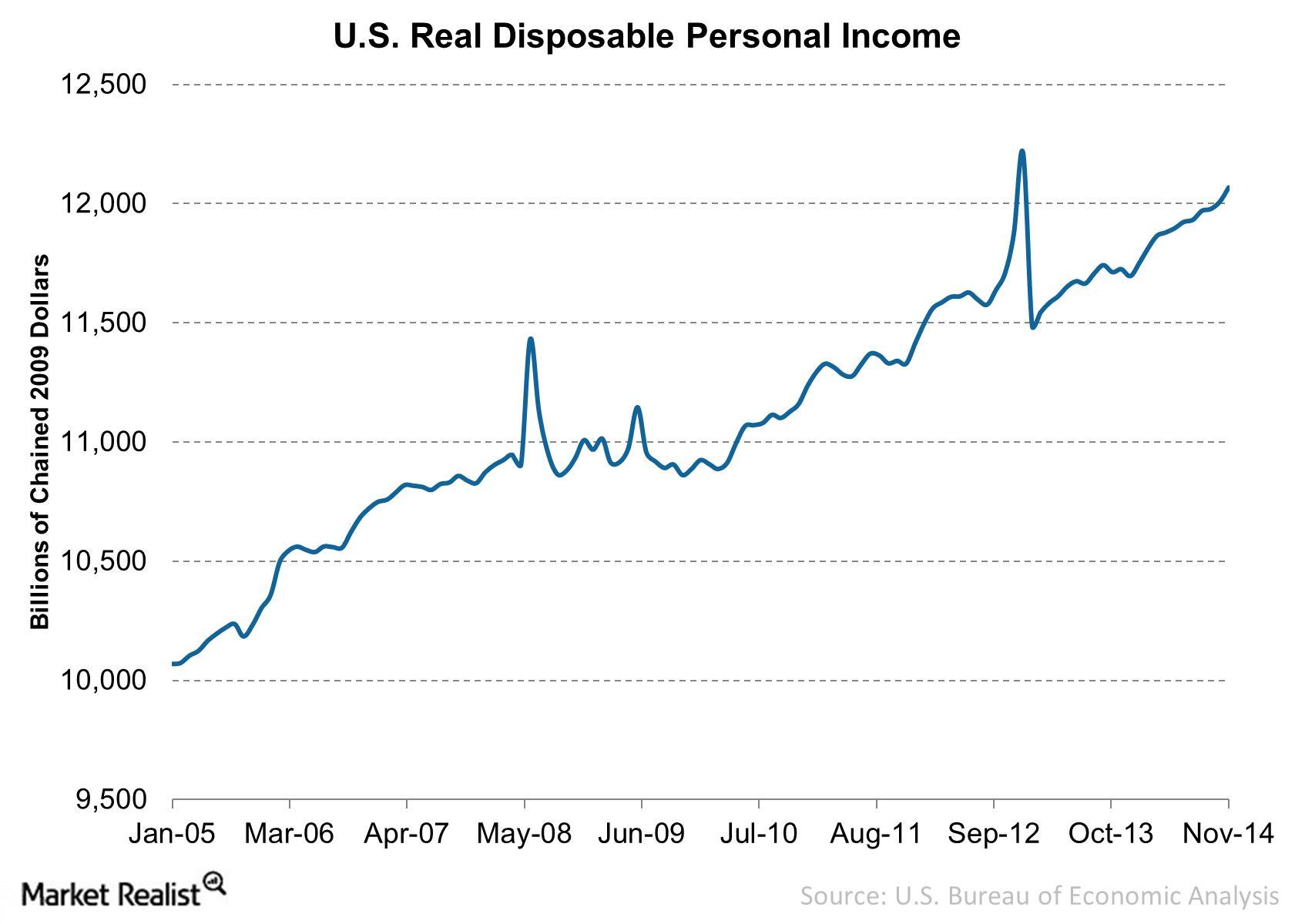 Why Casinos Rely On Disposable Income
Disposable income
Disposable income is the amount of money a household has available to spend or save. Disposable income is what's left of your personal income after income taxes. Disposable income is also one of the key economic indicators used to measure the overall state of the economy. Real disposable income is disposable income adjusted for price changes.
Article continues below advertisement
Article continues below advertisement
Disposable income and casinos
The U.S. Bureau of Economic Analysis releases monthly disposable income data. Real disposable income increased by 0.5% in November 2014 on a month-over-month basis. On a year-over-year basis, real disposable income increased 2.9%.
More disposable income boosts consumer buying power and increases the probability of consumer spending on leisure activities. Buying power increases with increased net income but depends on the rate of inflation. If net income rises faster than prices increase, buying power will always increase.
How consumers perceive their level of buying power is also an important factor to consider. Perceptions about buying power are reflected in the Consumer Confidence Index, which we'll discuss in the next part of this series.
Personal disposable incomes have been rising since January 2013. This could mean that consumers have more buying power, which is positive for casino companies such as Pinnacle Entertainment (PNK), Las Vegas Sands (LVS), MGM Resorts International (MGM), Wynn Resorts (WYNN), and Penn National Gaming (PENN).
The VanEck Vectors Gaming ETF (BJK) has ~8.6% exposure to LVS and 7.1% exposure to WYNN.