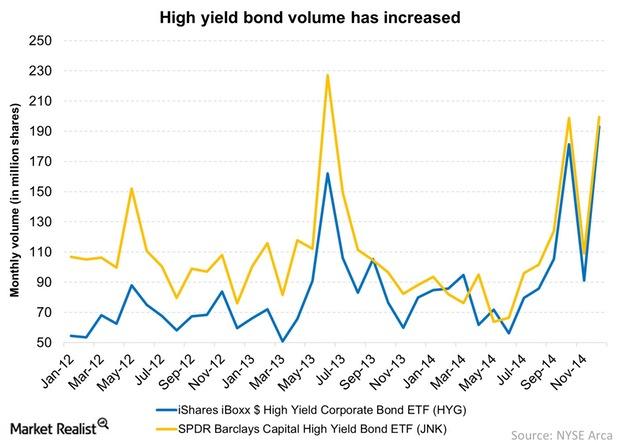 High Yield Bond Funds: The Liquid Way To Access Junk Bonds
By Matt Tucker, CFA

Jan. 14 2015, Updated 10:56 a.m. ET
It's an interesting question, particularly because with the introduction of high yield ETFs investors now have a new way of accessing the market.  High yield ETFs have brought liquidity, transparency, and access to a market that was previously opaque and difficult to access for many investors, and today have grown to thirteen funds and $26 billion in assets globally.  Choice is a good thing, but as always investors should consider their own portfolio needs before investing in any asset class or sector.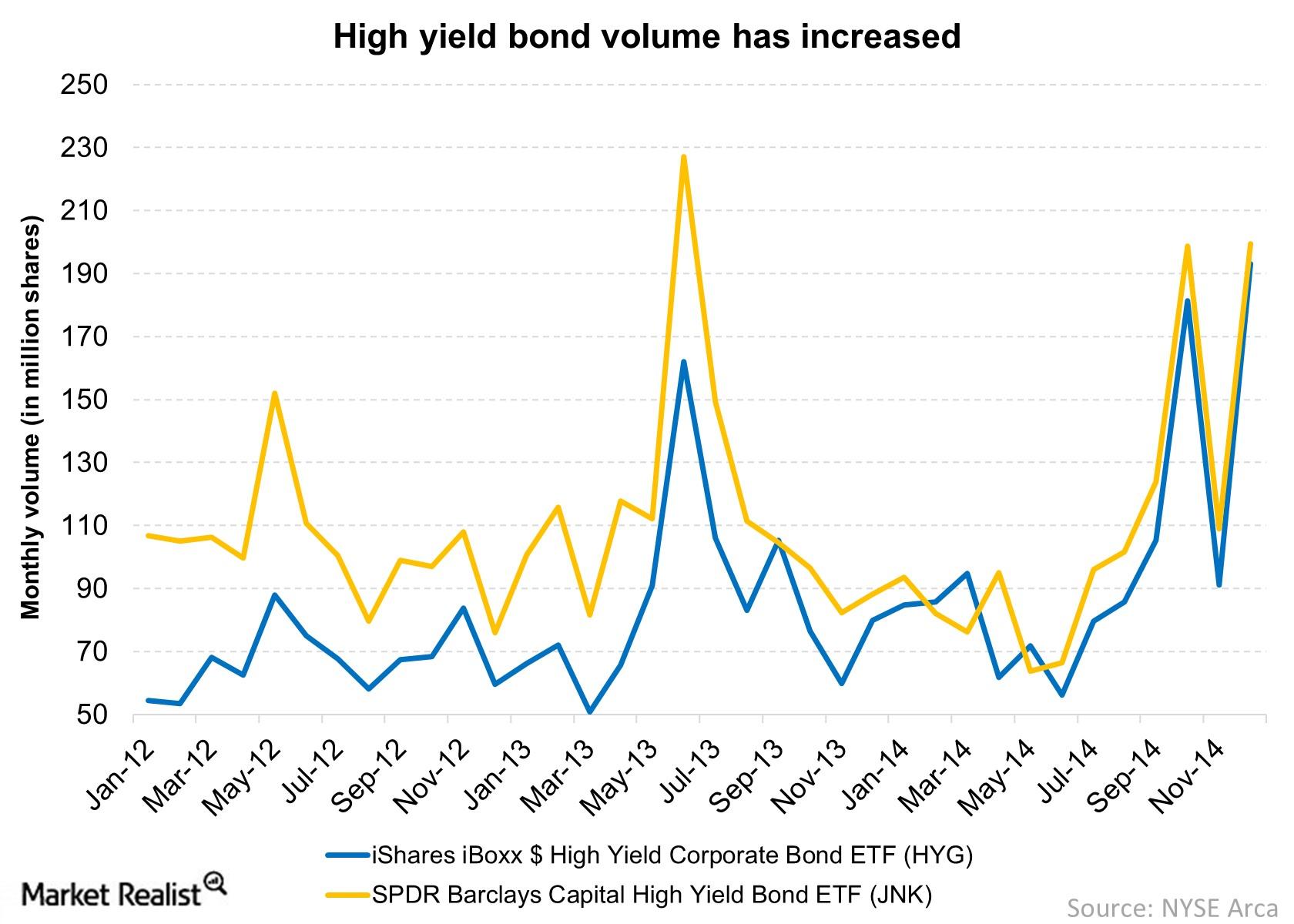 Article continues below advertisement
Market Realist – High yield bond funds give access to investors to enter high yield bonds in a liquid manner
The graph above shows monthly volumes for two of the biggest high yield bond funds—the iShares iBoxx $ High Yield Corporate Bond ETF (HYG) and the SPDR Barclays Capital High Yield Bond ETF (JNK).
The volume of both these funds has increased over the past few months. The average daily volume for each is around 2.8 million shares and 3.6 million shares, respectively, since 2012. The increase in volume makes these funds quite liquid and easy to trade.
Let's compare this with some other major ETFs. TLT and IEF are two of the highest traded Treasury funds. The average daily volume since 2012 for the iShares Barclays 20+ Year Treasury Bond ETF (TLT) is around 5.4 million. The average daily volume for the same period of iShares Barclays 7-10 Year Treasury Bond Fund (IEF) is close to 0.90 million. The most-traded ETF is the SPDR S&P 500 ETF Trust (SPY) which has a daily average of above 87 million since 2012.
Relatively speaking, the high yield bond funds are quite popular within the fixed income ETF world.