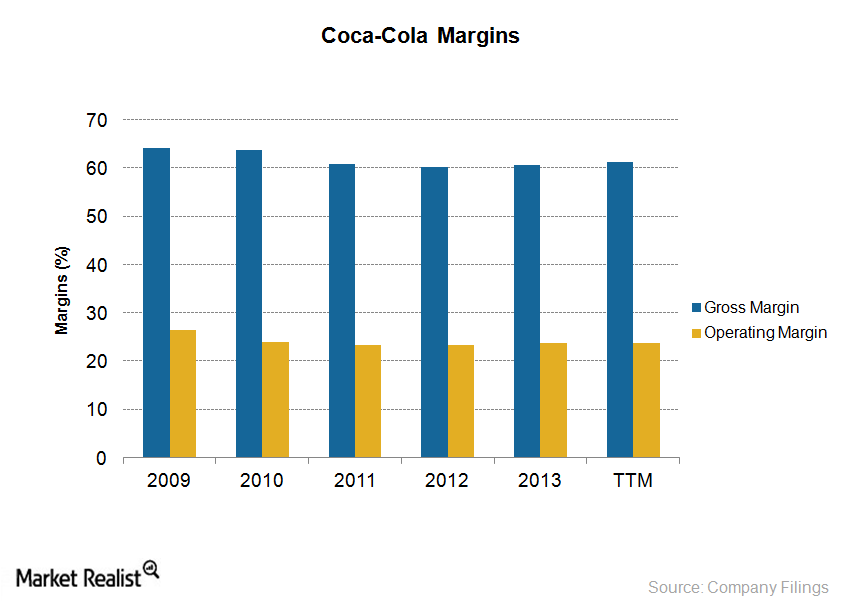 Investing in Coca-Cola: The world's largest soft drink company
Coca-Cola overview
The Coca-Cola Company (KO), founded in 1892, is the world's largest soft drink maker. It sells more than 3,500 products worldwide.
The company owns or licenses and markets more than 500 non-alcoholic beverage brands. Coca-Cola's product portfolio mostly comprises sparkling or carbonated beverages. It also includes still or non-carbonated beverages like bottled water, juices, ready-to-drink teas and coffees, and energy and sports drinks.
Headquartered in Atlanta, Georgia, the company has over 130,600 employees working across more than 200 countries.
Article continues below advertisement
Article continues below advertisement
Evolution of Coca-Cola
Dr. John Pemberton, an Atlanta-based pharmacist, invented Coca-Cola in May 1886 and later sold the formula to Asa Candler in 1887. Coca-Cola was initially sold at local soda fountain counters. Growing demand and the idea of making the beverage portable led to bottling the sparkling beverage. From a modest nine servings a day in its first year, the company currently sells its products at an estimated rate of more than 1.9 billion servings a day.
Products
Coca-Cola sells beverage concentrates and syrups, including fountain syrups, to authorized bottling partners that combine them with sweeteners and still or carbonated water to produce the finished beverage for sale to retailers and wholesalers. Coca-Cola also sells finished beverages manufactured at company-owned or company-controlled bottling plants.
In 2013, the company generated 38% of its revenues from the sale of concentrates and syrups and 62% from the sale of finished beverages. Generally, finished product operations account for higher net revenues but are less profitable than concentrate and syrup operations. In the next part of this series, we'll discuss Coca-Cola's brand power.
Coca-Cola's closest rival, PepsiCo, Inc. (PEP), and other companies like Monster Beverage Corporation (MNST) and Dr Pepper Snapple Group, Inc. (DPS), are part of the consumer staples sector. You can invest in the consumer staples sector through exchange-traded funds (or ETFs) like the Consumer Staples Select Sector SPDR ETF (XLP).