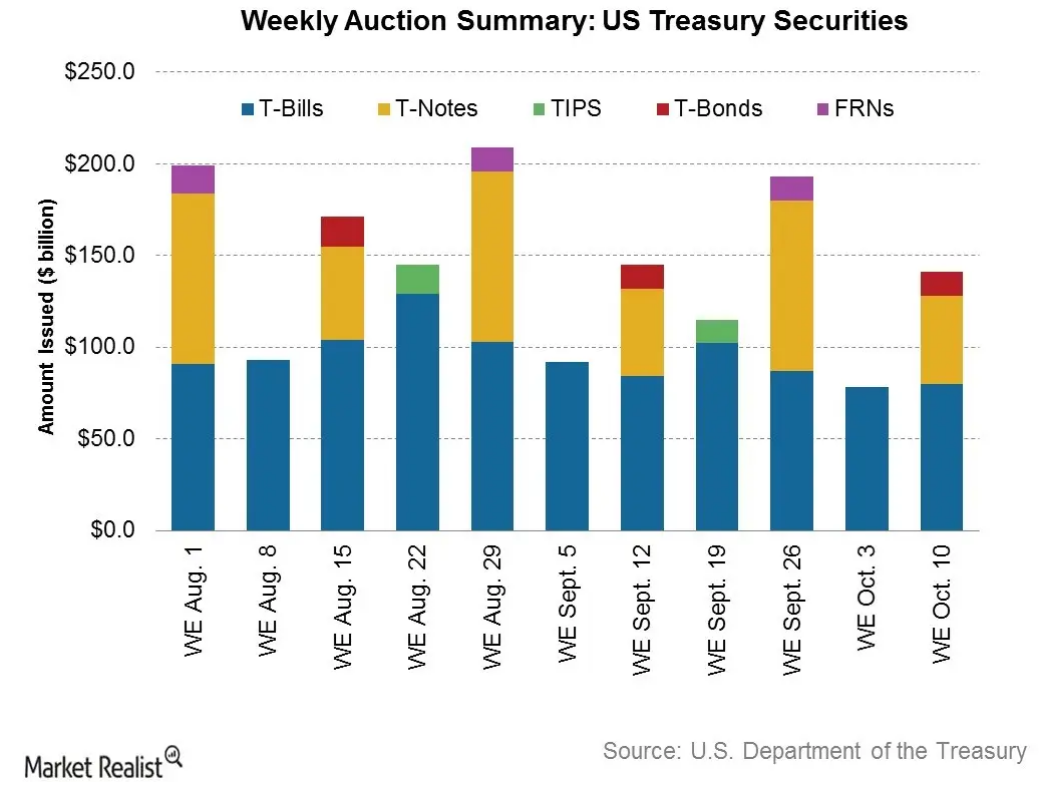 Why investors are preferring high-quality debt
What are the benefits of investment-grade bonds?
High-quality bonds can be an investor refuge when there's market volatility. These include bonds rated BBB- or above, according to the ratings guidelines provided by credit ratings agency, Standard & Poor's. These securities provide relatively stable cash flows. The default probability is low. They also offer lower yields. They're relatively lower-risk investments.
Article continues below advertisement
Investment-grade bonds can be issued by U.S. or overseas issuers. In this series, we'll cover U.S. issuers. These include U.S. Treasuries and high-quality bonds issued by corporates like Walmart (or WMT). You can read about government securities issued by overseas governments in "An investor's guide to sovereign risk for pricing bond returns."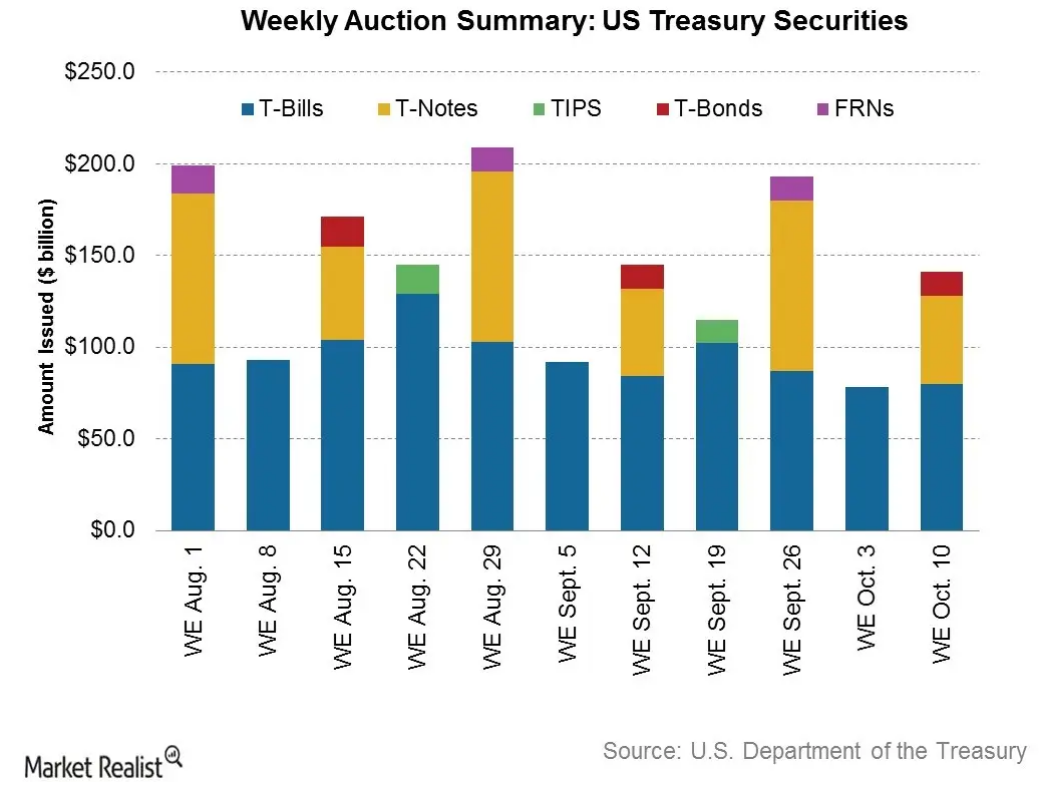 Article continues below advertisement
Secondary markets activity
Last week was eventful for U.S. bond (BND) and stock (IWM) markets. A number of events contributed to significant day-to-day volatility. The VIX (VXX) spiked to 21.24 on October 10. This was the highest level in over eight months. The Fed released the minutes of its September Federal Open Market Committee (or FOMC) meeting on Wednesday, October 8. The International Monetary Fund (or IMF) released updated projections for global economic growth in its World Economic Outlook.
In this series, Parts 7–9 will analyze the impact of these events—including key determinants of Treasury yield movements, credit spreads and yields analysis, and exchange-traded fund (or ETF) price movements. You'll also read about the outlook for U.S. investment-grade debt in Parts 13 and 14 of this series.
Primary market activity in U.S. investment-grade bonds
We'll also analyze major primary market trends in U.S. investment-grade bonds for the week ending October 10. We'll cover Treasury (TLT) auctions held by the U.S. Department of the Treasury in Parts 2–4 and 10–12. We'll cover corporate bond (or LQD) issuance in Parts 5 and 6. High-grade corporate bond issuance came in at ~$22 billion last week. Domestic issuers included major S&P 500 Index (SPY) component firms.
Three-year Treasury notes auction
Last week, the U.S. Department of the Treasury auctioned $141 billion worth of Treasury bonds, notes, and bills. Read a detailed analysis of the three-year Treasury notes auction in the next part in the series.