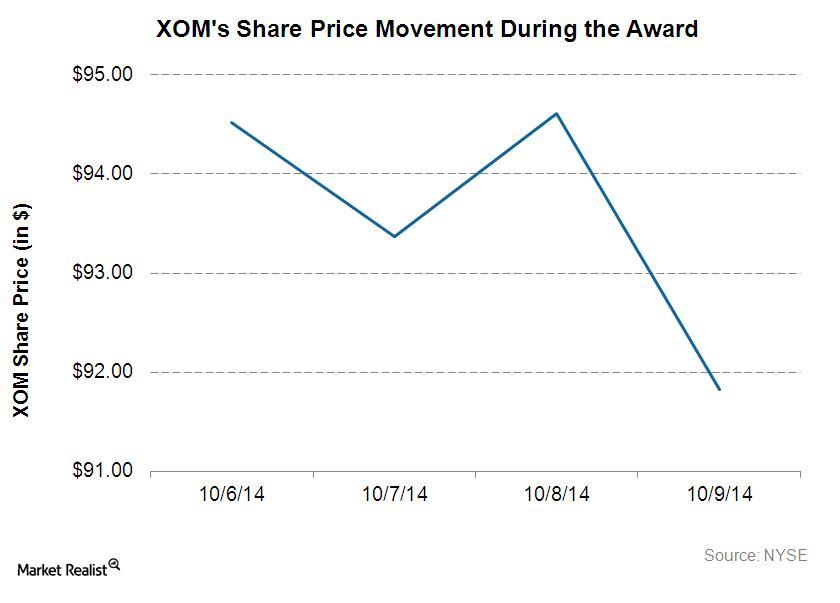 Exxon Mobil wins $1.6 billion in arbitration case against Venezuela
The World Bank ruling on the Exxon Mobil Venezuela case
On October 9, the World Bank's international arbitration court awarded Exxon Mobil Corporation (XOM) $1.6 billion in the case the company had brought against the Venezuelan government. Exxon Mobil alleged that the Venezuelan government illegally expropriated its Venezuelan assets in 2007 and paid unfair compensation.
The World Bank's ICSID (International Center for Settlement of Investment Disputes) tabled the decision. ICSID facilitates arbitration and conciliation of legal disputes between international investors. According to ICSID's judgment, the Venezuelan government will have to pay $1.4 billion to Exxon Mobil for seizing its Cerro Negro project. In addition, ICSID awards another $179 million to Exxon Mobil to compensate for the loss it incurred when the government took over its La Ceiba project.
An earlier World Bank settlement also went in favor of Exxon Mobil on this issue. In 2012, $908 million was awarded to the company. The current $1.6 billion compensation judgment includes the earlier $908 million award.
Following the ruling, Exxon Mobil asked a U.S district court to recognize that Venezuela "must pay $1.6 billion over a nationalization claim filed in 2007."
Mr. Hugo Chavez was the President of Venezuela at the time Exxon Mobil's assets were expropriated.
Exxon Mobil share price tumbles
Exxon Mobil shareholders' response was negative following the news of the award. On October 9, its stock price fell ~3% from the previous day. Shareholder response was not unexpected, given Exxon Mobil's estimated ~$12 billion compensation claim for its losses in Venezuela.
Other major upstream oil companies also used to operate in Venezuela before the 2007 take-over. These include ConocoPhillips (COP), Chevron Corporation (CVX), and Royal Dutch Shell (RDS.A). Exxon Mobil and Chevron are components of the Energy Select Sector SPDR ETF (XLE).
Visit our Energy & Power sector page to learn more about what's happening in the oil industry.
Article continues below advertisement