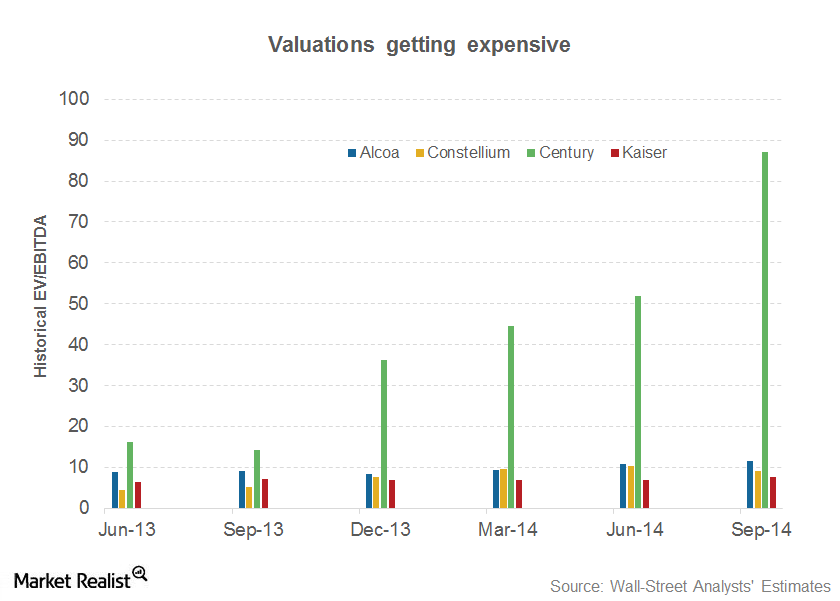 Must-know: 3 risks that aluminum company investors face
Risks for aluminum company investors
So far, we have seen positive developments in the aluminum industry. However, we also need to know the various risks and challenges that could emerge for aluminum companies. Let's discuss these potential challenges in more detail.
Rising prices could lead to an increase in Chinese exports – We have seen that China isn't a big aluminum product exporter. This is attributed to the high production cost for Chinese producers. The aluminum prices have been on an upward trajectory for the past few months. This year is also expected to be a deficit year for aluminum production globally. However, China continues to produce more aluminum than it consumes. These factors could lead to an increase in aluminum exports from China. The past couple of months have seen an increase in the Chinese exports.
Impact of litigations – The new warehousing rules of the London Metal Exchange (or LME) have been blocked by a court in the United Kingdom. A U.S. court also dismissed antitrust litigation against the warehouses. Both rulings have been challenged by the aluminum buyers. Any negative ruling can be a big blow for the aluminum producers. This is expected to decrease aluminum prices and premiums. This will be negative for aluminum companies like Alcoa Inc. (AA), Century Aluminum (CENX), Kaiser Aluminum Corp. (KALU), and Constellium (CSTM).
Soaring valuations – Aluminum companies' valuations have soared with the rising share price. Currently, the market seems to be factoring very positive news. It's keeping the potential risks at bay. The above chart shows the trend in historical enterprise value (or EV) to earnings before interest, taxes, depreciation, and amortization (or EBITDA) for aluminum companies. As you can see, the valuations have been surging. However, compared to the pre-crisis valuations, companies like Alcoa still trade at a lower multiple. The multiples are much higher for Century Aluminum, but analysts believe it's backed by an expected growth in earnings this year.
You can also access the metals industry through the SPDR S&P Metals and Mining ETF (XME). You can also read more about Alcoa (AA)—the largest North American aluminum company—here.
Article continues below advertisement