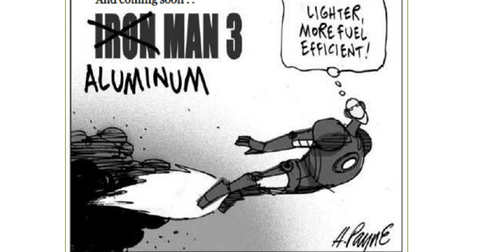 Must-know: 3 factors impacting the outlook for aluminum companies
By Mohit Oberoi, CFA

Updated
Outlook for aluminum companies
After analyzing the various factors related to the aluminum sector, we'll now look at the outlook for aluminum companies. Aluminum demand is expected to be strong, led by growth in the economy. Global aluminum consumption has been more than the GDP growth rate over the past decade. China led a lot of this growth, but the country is now slowing down.
3 factors that will impact aluminum companies
Three factors are expected to impact aluminum companies going forward:
aluminum capacities
financial demand
auto companies
Aluminum capacities
Article continues below advertisement
As we have seen, aluminum has been in oversupply for nine years in a row. This year is expected to be a deficit year, which means that demand will be more than the production of aluminum. While this is positive for aluminum companies, there's a lot of idle capacity which might be restarted by companies in order to gain from the uptick in demand.
Waning of financial demand
As discussed earlier, almost five million tons of aluminum is lying in London Metal Exchange (or LME) warehouses. As per estimates, almost 80% of this aluminum is tied to financial demand and isn't available for end consumers.
The spread between future and spot prices of aluminum has come down drastically. This is expected to drive away a lot of investors from the market. This will also release a huge supply of aluminum in the open market and be a drag on prices. Please note that besides the inventories at the LME, a lot of unsold inventory is lying in the markets. As per estimates, around ten million tons of aluminum is lying unsold in various markets.
Auto companies will drive aluminum consumption
You have seen earlier that automotive companies are turning to aluminum as a substitute for steel. The chart above is a reflection of this optimism in aluminum companies. The stringent safety standards, coupled will volatile energy prices, will make automotive companies use aluminum in a big way.
These three factors will guide the performance of Alcoa (AA), Century Aluminum (CENX), Kaiser Aluminum (KALU), Constellium (CSTM), and the SPDR S&P Metals and Mining ETF (XME).