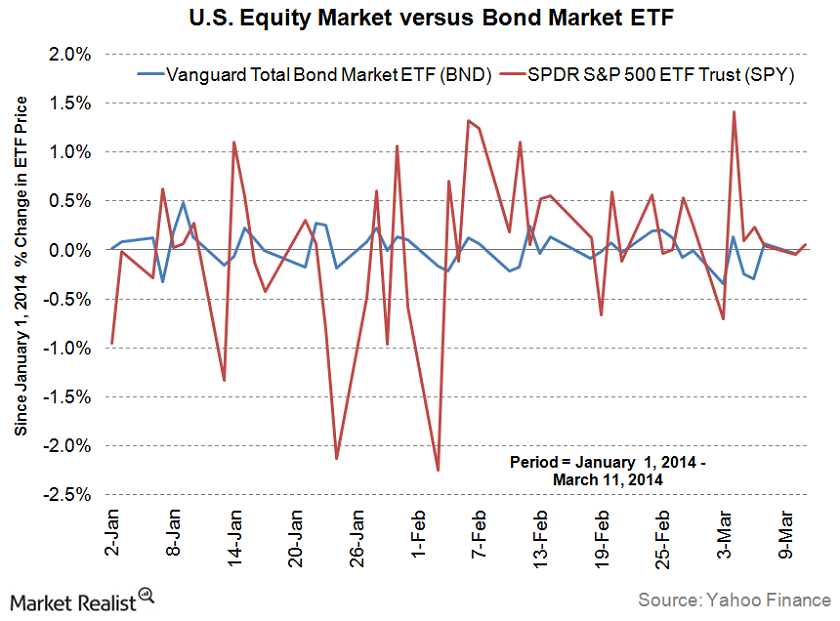 How does the Redbook Index help fixed-income and equity investors?
What is the Redbook Index and why is it relevant for fixed income investors?
The Johnson Redbook Index is a retail sales index. The index compiles and analyzes comparable store sales at chain stores, discounters, and department stores, representing more than 9,000 stores. The reports are published every Tuesday, which cover the week ending the previous Saturday of a week. The index also reports monthly same-store sales data on every first Thursday of a new month. The index follows the retail fiscal months that may or may not follow the days as per the general calendar months.
Who prepares the Johnson Redbook Index?
Article continues below advertisement
The Johnson Redbook Index is owned by Redbook Research, who is an independent research firm based out of New York. The company is well known in the retail industry for tracking statistics and providing independent analysis on the U.S. retail market for more than 45 years. Redbook Research compiles weekly sales trends by contacting a sample of large general merchandise retailers in the U.S.
The retailers covered under the index are mostly the companies with more than $250 billion in annual sales. For example, Redbook Research contacts companies such as Wal-Mart Stores, Inc. (WMT) and will accumulate information not only for the parent store sales but also for the subsidiaries such as Sam's Choice, Great Value, Equate, Ol'Roy, and White Stag, etc. Wal-Mart Stores (WMT) is the largest departmental and discount store in the U.S. with more than $2.4 trillion market capitalization. The data once collected is then summarized and put it into a sales-weighted average index which produces both weekly and monthly reports.
So, the Redbook Sales Index can help investors looking to invest in stocks and ETFs such as Wal-Mart Stores, Inc. (WMT), Vanguard Total Bond Market ETF (BND), SPDR S&P Retail ETF (XRT), PowerShares Dynamic Retail Portfolio (PMR), and VanEck Vectors Retail ETF (RTH).