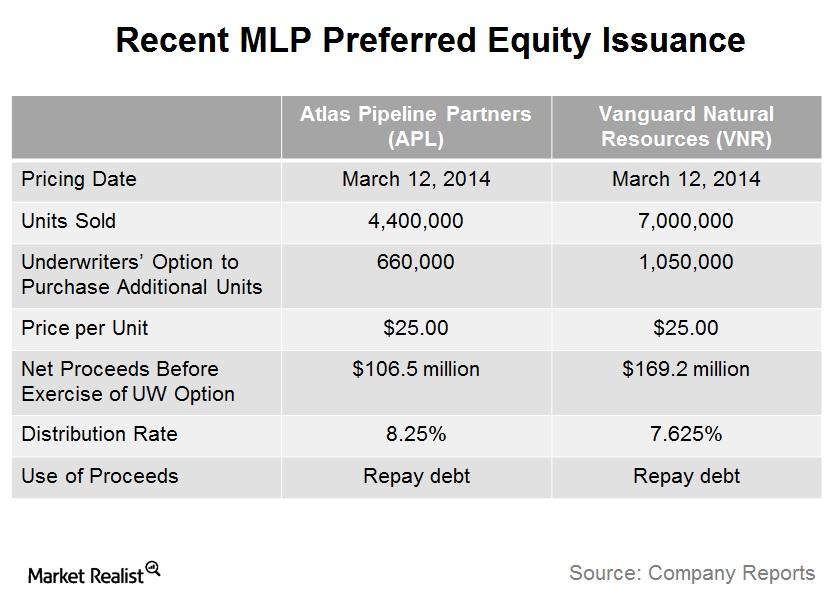 Is preferred equity a trend for master limited partnerships?
MLPs and preferred equity
Because master limited partnerships are required to pay out most of the cash flow they generate (even before investing in growth capex), MLPs that are in growth mode generally fund most of their growth capex through external funding such as raising debt or equity in the capital markets. The vast majority of master limited partnership capital markets transactions have either been straight debt or straight equity, but over the past few weeks, two MLPs—Atlas Pipeline Partners (APL) and Vanguard Natural Resources (VNR)—have raised cash through preferred equity.
In this series, we discuss briefly what preferred equity is, give a brief overview of both MLPs' transactions, and comment on the pros and cons of preferred equity.
Note that Atlas Pipeline Partners is part of the Alerian MLP ETF (AMLP) and the Global X MLP ETF (MLPA), while Vanguard Natural Resources is part of the Global X Junior MLP ETF (MLPJ).
Article continues below advertisement