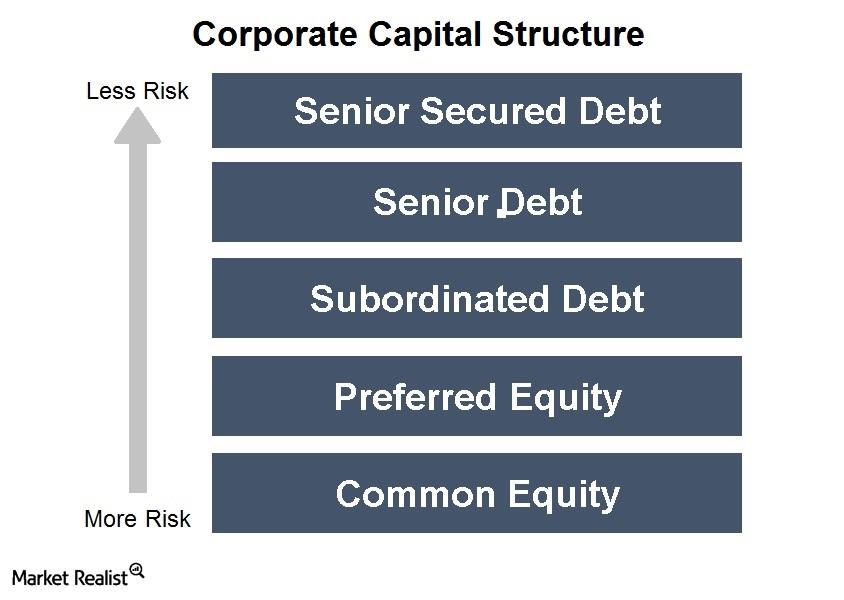 A guide to preferred equity and 2 MLPs that recently issued it
What is preferred equity?
Preferred equity (also called "preferred stock") is a class of security that has features of both common equity and debt. Preferred equity acts like stock in that it doesn't have to have a fixed expiration date (unlike bonds and loans, which have set maturities). Preferred stock is like debt in that it's usually entitled to some periodic payments (like interest payments) and doesn't have voting rights.
Article continues below advertisement
Article continues below advertisement
Preferred stock acts somewhere in between debt and equity, and it also sits in between debt and equity in the capital structure. For example, when a company is liquidated, debt holders have first priority for being paid back, then preferred equity, then common equity. Plus, preferred equity terms usually hold that before any common dividends or distributions can be paid out, the preferred equity dividends or distributions must be paid.
Read on to the next part of this series for an overview of the preferred equity issuance that Atlas Pipeline Partners (APL) and Vanguard Natural Resources (VNR) recently priced. Note that Atlas Pipeline Partners is part of the Alerian MLP ETF (AMLP) and the Global X MLP ETF (MLPA), while Vanguard Natural Resources is part of the Global X Junior MLP ETF (MLPJ).