Uber Drivers and Customers Feel the Pinch Amid Inflation — Rides Are More Expensive
The cost of an Uber trip has soared, and it's costing customers big time. Why is Uber so expensive — and when, if at all, will prices cool?
You aren't going crazy. Much like Airbnb vacation rentals, Uber trips aren't as economical as they used to be, meaning they're hitting your pockets harder than you may have hoped. After a business trip or a night out, your rideshare bill could be a shocker.
Article continues below advertisement
Article continues below advertisement
Why is Uber so expensive right now? It's a melting pot of issues, and it may be some time before the pot cools and Uber prices follow.
Why are Uber prices so expensive?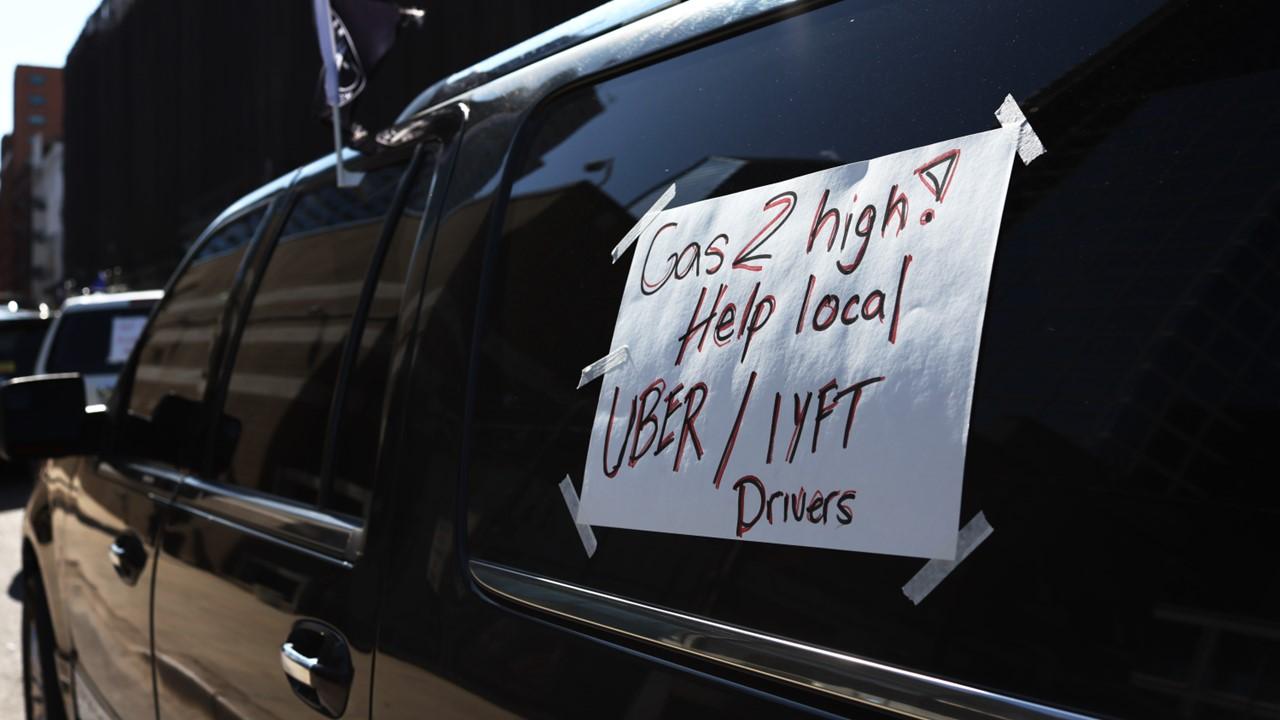 One reason you may be experiencing higher costs for Uber rides is because of a surge. Uber surges are nothing new, but that doesn't make them any easier to swallow.
Article continues below advertisement
Surges occur when demand is high. Uber incites driver interest by increasing costs in an attempt to satisfy customer demand. Uber says about surges, "Surge pricing automatically goes into effect when there are more riders in a given area than available drivers. This encourages more drivers to serve the busy area over time and shifts rider demand, to maintain reliability and restore balance."
Then there's the issue of fuel prices. There's also the indefinite fuel surcharge that passengers must pay to compensate drivers (upwards of 55 cents per ride in some areas). The increased cost of fuel makes standard pay unattractive for many Uber drivers because of the cost it takes to complete their job, thus decreasing available drivers and increasing the chance of a pricing surge.
Article continues below advertisement
Article continues below advertisement
Uber driver pay has been increasing in some areas.
In September, Uber drivers in New York City saw an increase in pay rates as a citywide effort to compensate for inflation and fuel costs. The move occurred alongside the implementation of surcharges for taxi cab drivers. One cabbie, Haitian immigrant Raymond Germain who has 36 years of experience as an NYC driver, told reporters, "We need more money because everything costs more." He added, "I used to put gas for 25, 30 dollars every day. But now, it costs me double."
In addition to a bump in driver pay in certain areas, Uber is prioritizing incentives for drivers who complete certain milestones. Again, there's a need to attract drivers to not only sign up but also get out on the road, which is crucial these days. Uber says about its driver promotions, "Driver promotions vary based on market factors, such as forecasted rider demand and driver availability. Uber usually offers opportunities to earn extra to limit anticipated market imbalance, such as during rush hour."
Article continues below advertisement
When will Uber ride prices cool?
The unfortunate reality is that Uber ride prices may just be expensive now. If it isn't a temporary phenomenon, what can you do?
To avoid higher costs, you can try to schedule rides at a time when surges may be less likely or even try a competitor if it's available in your area. Surge pricing tends to be higher during rush hours, though special events or certain times of year may change the patterns.