Filing for Divorce First — Advantages and Disadvantages
After you've evaluated the state of your marriage and want to proceed, there's an even greater question: should you file for divorce first?
Overall, divorce can be an incredibly complicated and draining process financially and mentally. Once you've come to the conclusion that you're ready for a divorce, you may be thinking about the most optimal starting point. Each situation and rationale for divorce may hinge on their own reasoning, but each divorce case is put into motion all the same.
Article continues below advertisement
Article continues below advertisement
What are the advantages of filing for divorce first?
Divorce often comes with a negative connotation and signifies the failing of a relationship, but there are many reasons why people decide to end marriages. For some, divorce can be a sign of liberation or freedom. If you file for divorce first, you've likely had more time to prepare. You're able to save more money to cover any impending financial dues, gather necessary documents, and prepare your argument for why you're filing.
Article continues below advertisement
You're also able to protect your finances and assets. After the petition for divorce is filed by your partner, you're no longer associated with any debt attached to your spouse. This protects your belongings during the divorce prior to any hearings and into the actual divorce process. When you're the one filing for divorce, you have more control over how quickly the divorce may happen. You'll be given the chance to file for petition if you're faced with any delay or pushback.
The person who files for divorce gains the advantage of filing a Standing Order that prohibits their significant other from making any changes to beneficiaries, insurance policies, retirement counts, and so on. They aren't able to change bank accounts or attempt to make any financial move regarding any property. The filing party also chooses the jurisdiction of the divorce and is typically given the first choice when deciding on which legal representatives they would like to work on their behalf.
Article continues below advertisement
Article continues below advertisement
There are some disadvantages to filing for divorce first.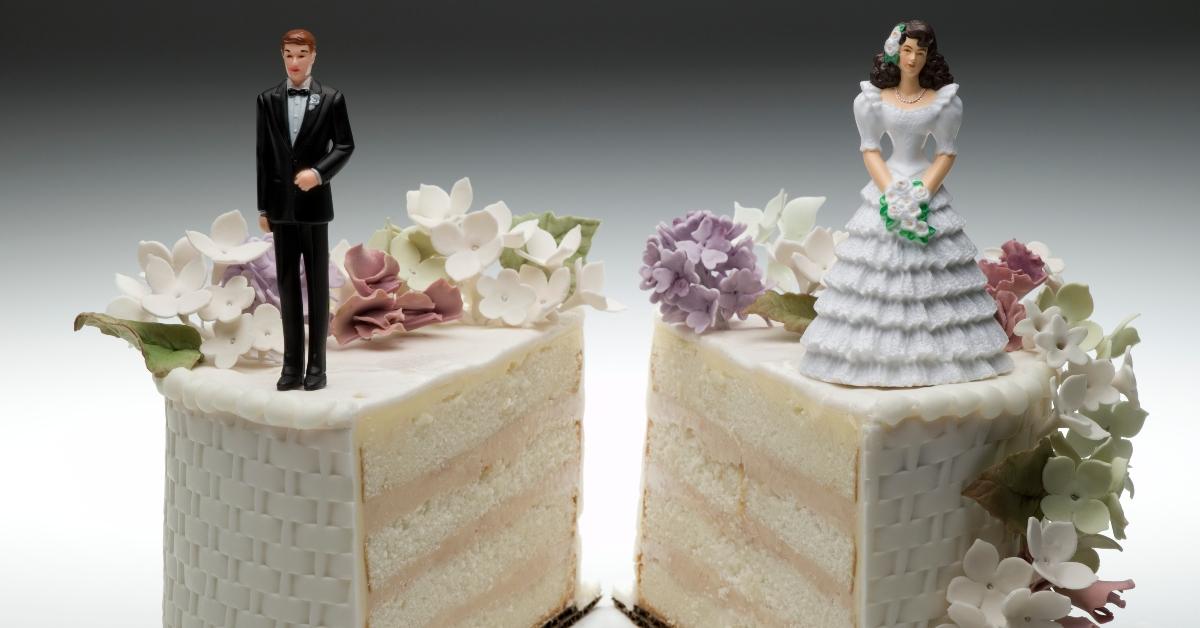 When it comes down to making the decision of whether you should file for divorce, there are disadvantages to take into consideration before making the first move. When you're the one filing, this is called a Complaint for Divorce. With the Complaint for Divorce, you're required to list your expectations from your spouse during the divorce. You may be at a disadvantage when thinking about whether you asked for too much or too little. A Complaint for Divorce also means you pay more to serve papers.
The filing fee is typically around $225, and from there, you'll be responsible for covering more legal fees since you initiated the divorce. Your side of the story will be shared in writing first when it comes down to the details of why you're filing, and you may not want to be the one to tip your hand. Divorce can implement a financial disadvantage when it comes down to attorney fees. If you and your spouse come to a disagreement, there are additional costs associated with a potential trial.
If your marriage has deteriorated to the point where divorce is your most worthwhile resolution, and you understand that you'll have to take the financial lead on things, then you're most likely in the right to file. Whether you choose to file for divorce or not remains completely up to you depending on the status of your relationship, but it's always wise to keep the potential disadvantages in mind if you choose to do so.