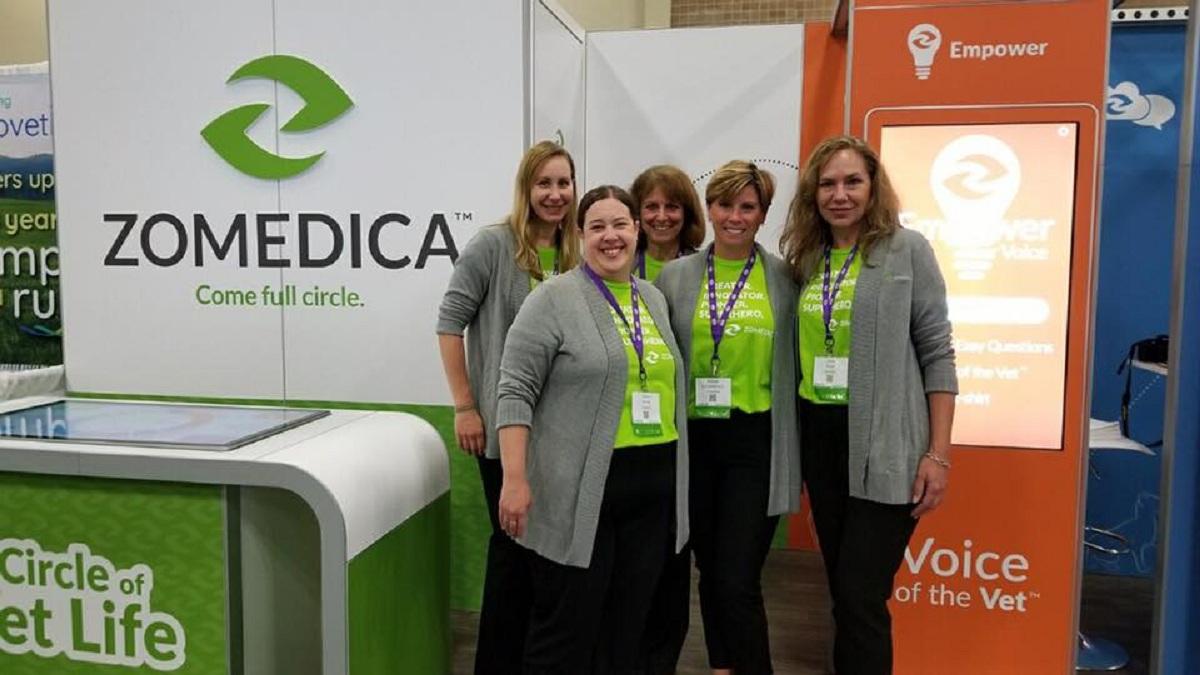 Zomedica (ZOM) Stock Falls Below Support: Will It Rebound?
After Zomedica (ZOM) stock has dropped below its $0.70 support, many investors are wondering whether to buy the dip or sell. ZOM stock fell 0.18 percent on Jul. 16 to close at $0.61.
Article continues below advertisement
Why is ZOM stock dropping?
Zomedica shares have fallen more than 30 percent in the past month and 80 percent from their Feb. 2021 peak. Zomedica stock's decline can be linked to some investors getting frustrated with delays in ramping up Truforma platform sales.
Article continues below advertisement
Zomedica initially signed a distribution partner to sell Truforma on its behalf but later changed its mind. Instead, it will build an internal direct sales team for the product.
The company cautioned investors the shift might cause delays in Truforma's rollout but said it was the best step to take for the long term. Some investors appear to be losing patience.
Article continues below advertisement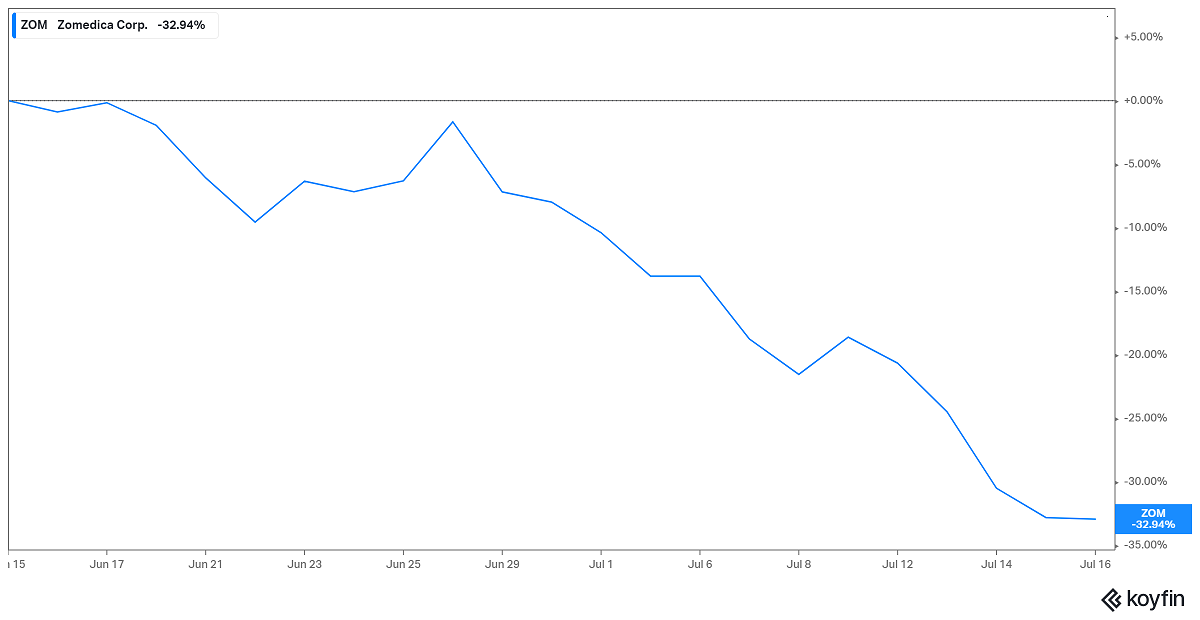 Will Zomedica (ZOM) stock go back up?
In its latest corporate update, Zomedica implied that setting up the internal sales force for Truforma is progressing well and sales should begin to materialize soon. It said it expects to close the year with 15 sales representatives, and other industry professionals will support the team. With the sales issue close to being resolved, it's possible that ZOM stock will rebound as investors rush to accumulate the dip.
Article continues below advertisement
The company is also searching for a new CEO, with Robert Cohen planning to step down at the end of 2021. Cohen, who has overseen the Truforma program through approvals and its market launch, will remain as a board member.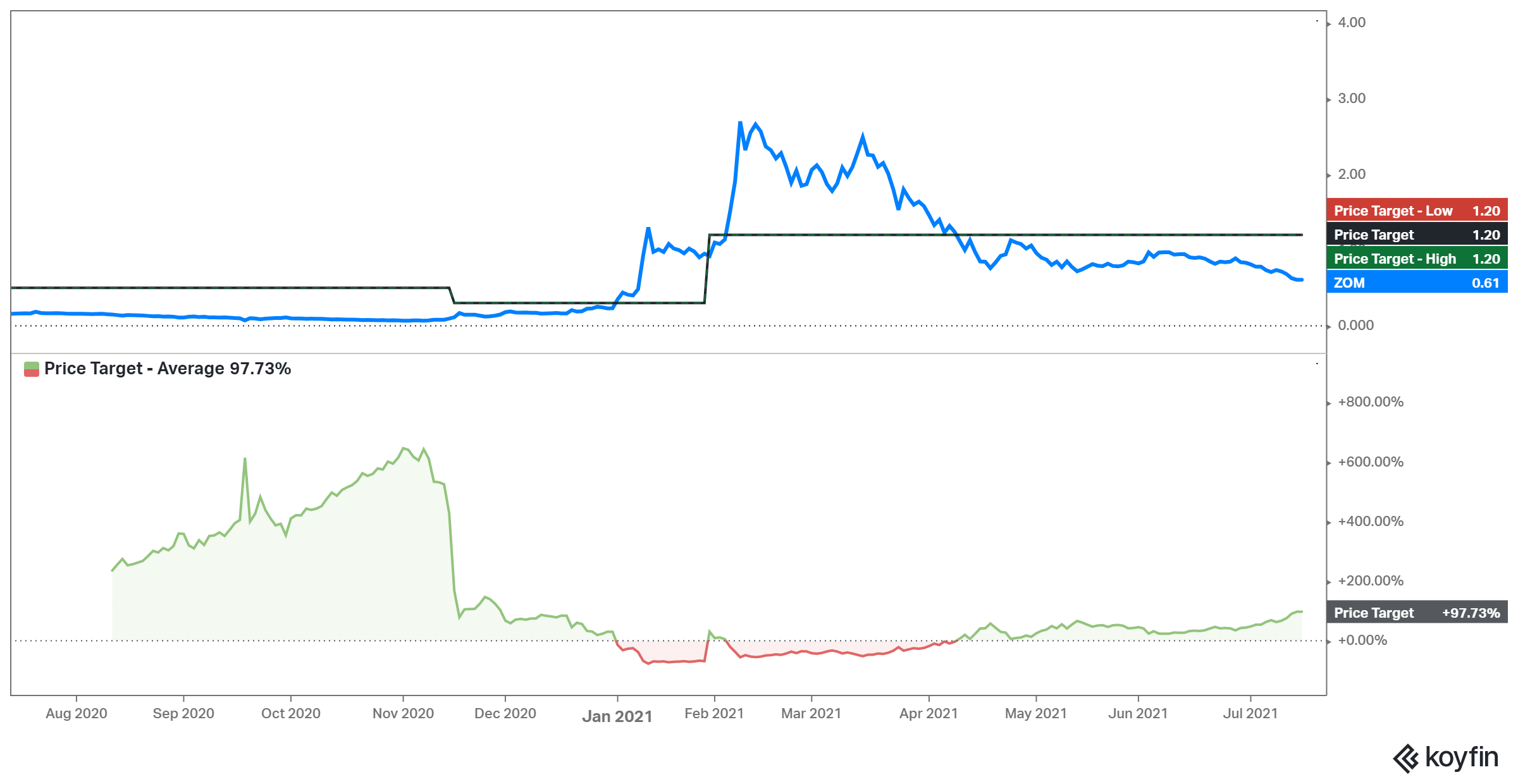 Article continues below advertisement
Zomedica's (ZOM) stock price forecast
Wall Street analysts' average price target of $1.20 for ZOM suggests the stock could rise more than 90 percent in the next 12 months.
Zomedica's FDA approval
Zomedica's Truforma platform, which produces diagnostic results on the spot, went on sale in Mar. 2021. Its sales are still minimal (just over $14,000 in the first quarter) as the company works on the internal marketing team.
Article continues below advertisement
Zomedica says Truforma went through a rigorous verification process and is based on FDA's medical device control guidelines. Despite being built for animals, Truforma meets human diagnostics software requirements.
Article continues below advertisement
Should you buy or sell Zomedica (ZOM) stock?
Penny stocks require extra caution, and Zomedica stock is no exception. But ZOM looks like it could pay off well for patient investors—at about 80 percent below its peak, it could be a good deal.
Additionally, although Truforma sales have been slow to scale up, Zomedica has ample cash to continue funding its operations. The company has more than $250 million in cash and has signaled it may do some strategic acquisitions to accelerate growth. Once Zomedica has its internal sales force in place, it plans to launch Truforma in international markets, which should further boost its revenue.