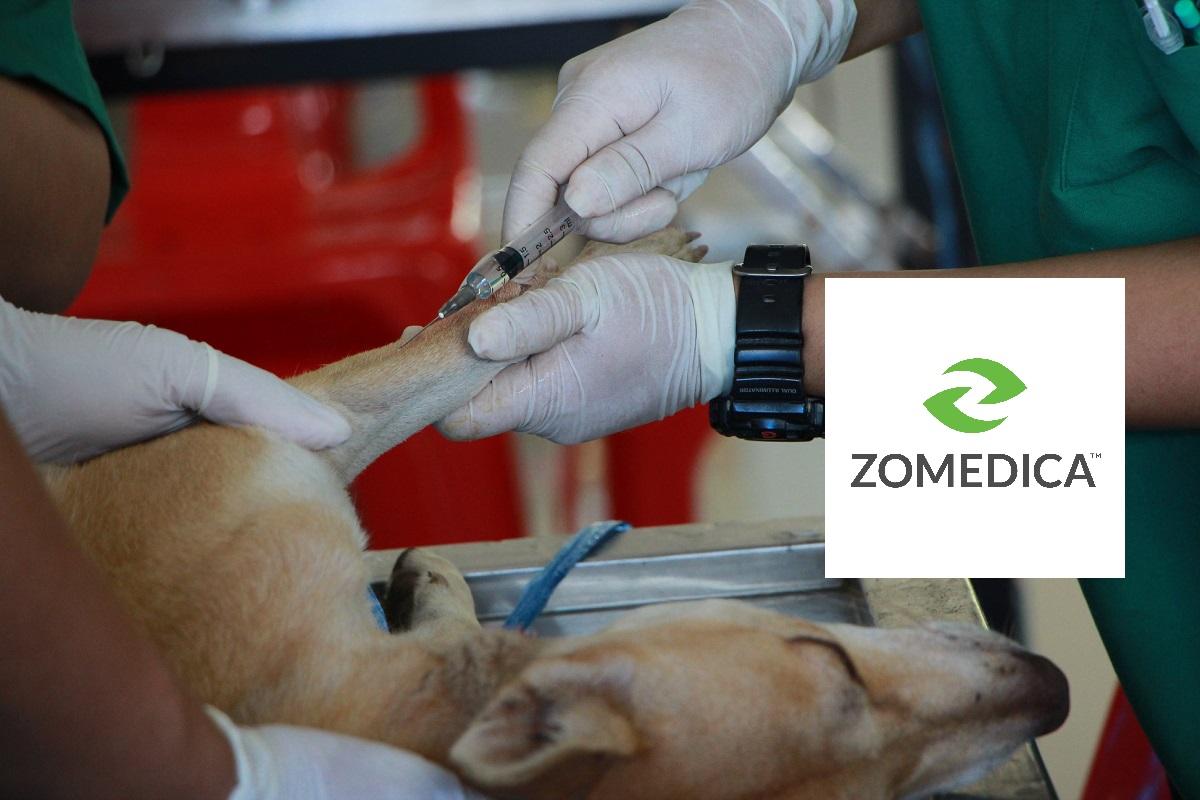 Zomedica Stock Rebounds, Has Room to Rise More
By Ruchi Gupta

Apr. 27 2021, Published 8:08 a.m. ET
Zomedica (ZOM) stock rose 20 percent to $1.13 on April 26. It has caught the attention of penny stock investors on Reddit and Robinhood. Will ZOM stock rise more? Could it become a short squeeze target for WallStreetBets?
Article continues below advertisement
Zomedica is an animal health company. Its Truforma diagnostic platform is used to detect diseases in cats and dogs. Truforma went on sale in March 2021. It can perform multiple diagnostics and generate results on the spot.
Why ZOM stock is rising
The latest spike pushed Zomedica's gains in the past week to more than 30 percent. Zomedica's rebound can be attributed to several factors. First, after the stock recently fell more than 70 percent from its peak, investors are rushing to take advantage of the sell-off to buy the dip.
Article continues below advertisement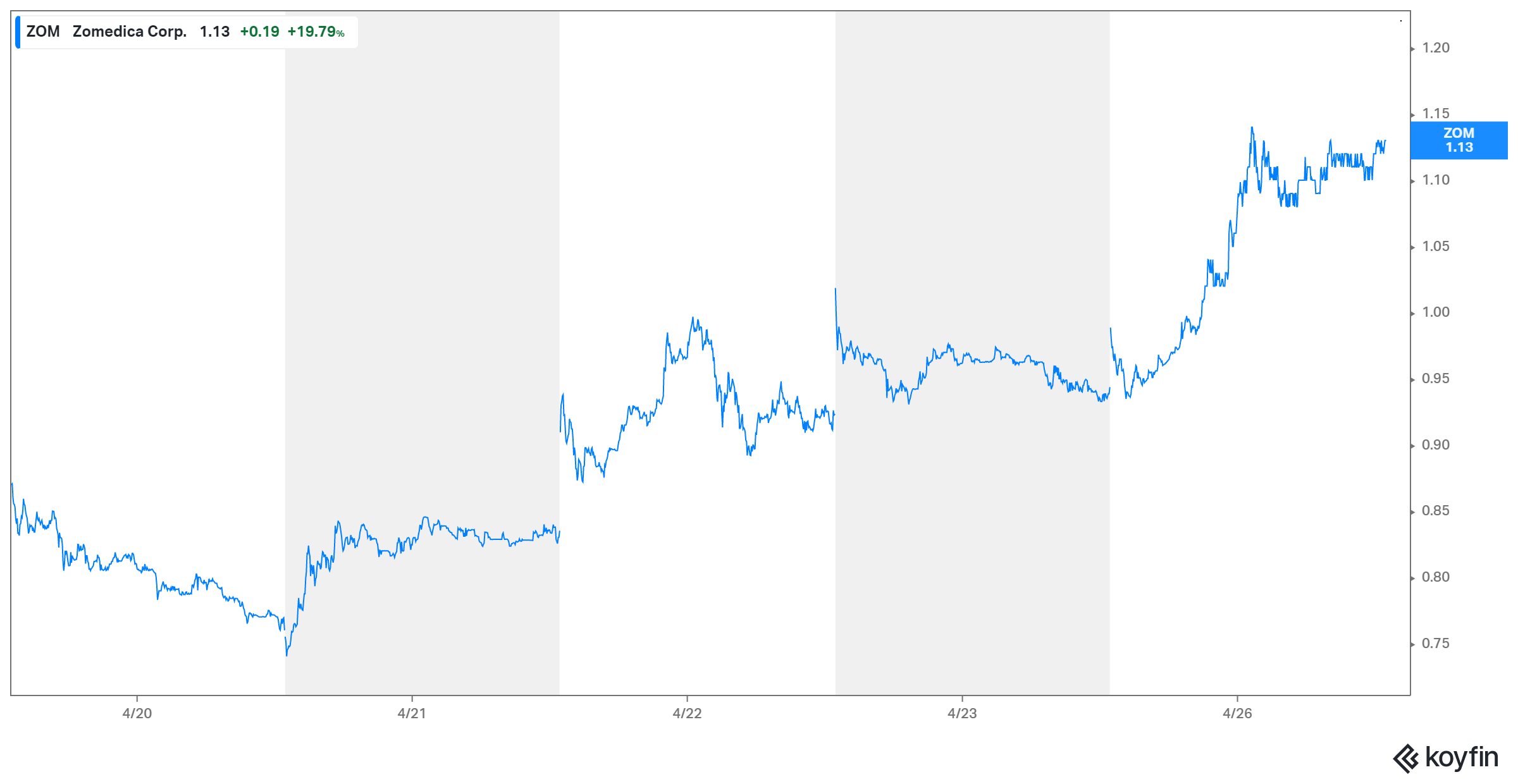 Second, the company recently decided to ditch the third-party sales model for its Truforma diagnostic platform. Instead, it's building an internal direct sales team. Handling Truforma sales directly is expected to reduce the risk of disruption in product distribution. The sales strategy shift appears to be attracting investors even though the initial reaction was negative. 
Article continues below advertisement
Zomedica has about $200 million in cash, which is enough to fund its operations for several years even if it doesn't make any money. The company might not need to dilute its stock soon to raise more cash. The low risk of dilution appears to be drawing investors to ZOM stock.
Will ZOM stock rise more?
Zomedica appears to have more room to run. At the current price, the stock is still trading 60 percent below its recent high. There's decent upside potential if the stock starts to retrace back up. The stock's consensus target price of $1.20 implies some upside potential from the current price.
Article continues below advertisement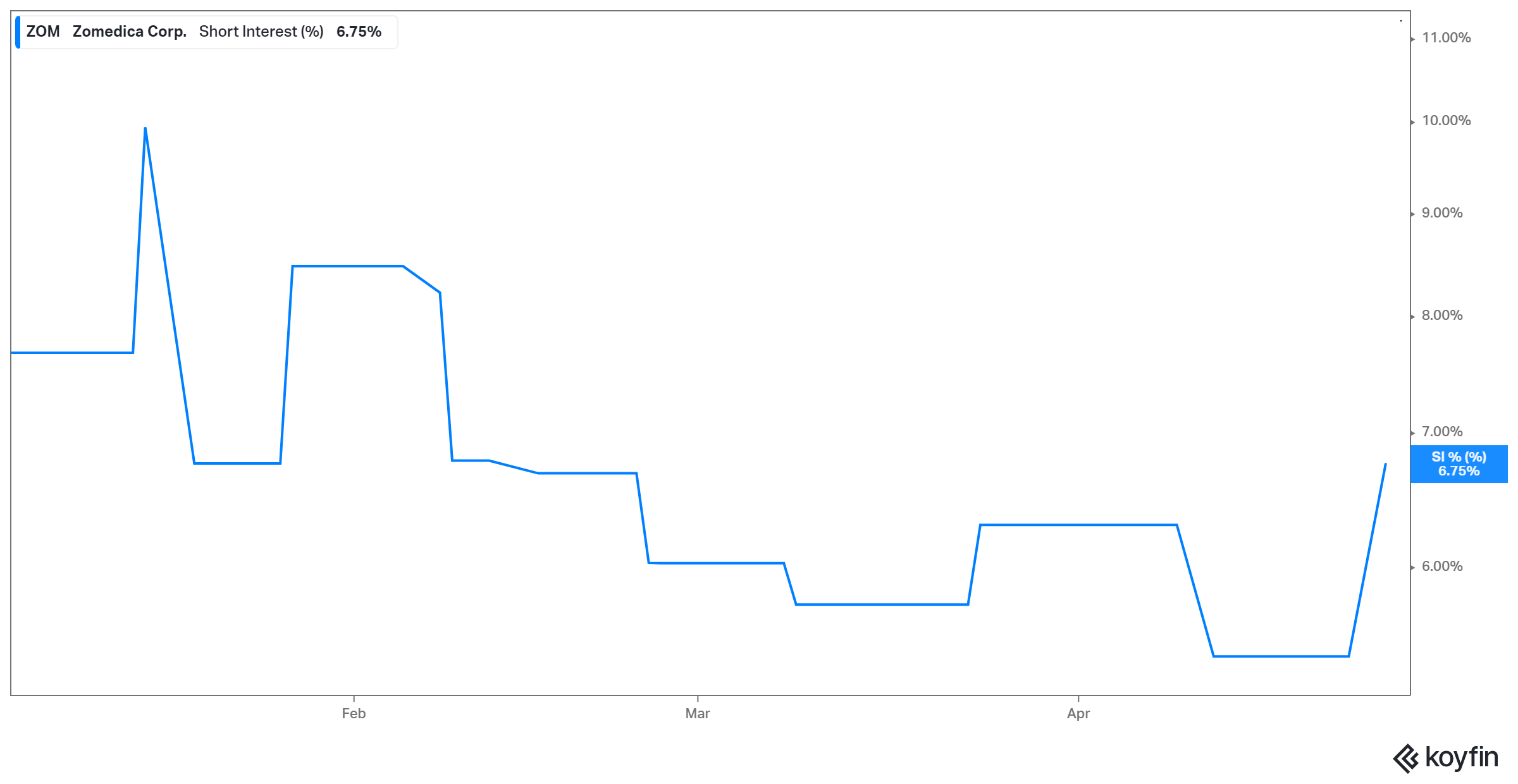 ZOM stock and WallStreetbets
Zomedica was among the penny stocks that surged alongside GameStop in early 2021 during the short squeeze initiated by Reddit's WallStreetBets community. There are still mentions of ZOM stock in the community. However, the stock's light short interest of just 7 percent doesn't seem to offer enough incentive to launch a squeeze now.
Article continues below advertisement
The best penny stocks to buy now
If you're in the market for cheap stocks, here are some of the names you might want to consider alongside Zomedica:
Electrameccanica Vehicles (SOLO)
Castor Maritime (CTRM)
Naked Brand (NAKD)
Bionano Genomics (BNGO)
Ocugen (OCGN)
If you've never heard about Electrameccanica, think of it as a mini Tesla. The company makes small electric cars for getting around the city. The car costs just $18,500. For the market, the company targets fleet operators in courier and food delivery services. SOLO's stock forecast points to more than 100 percent upside.