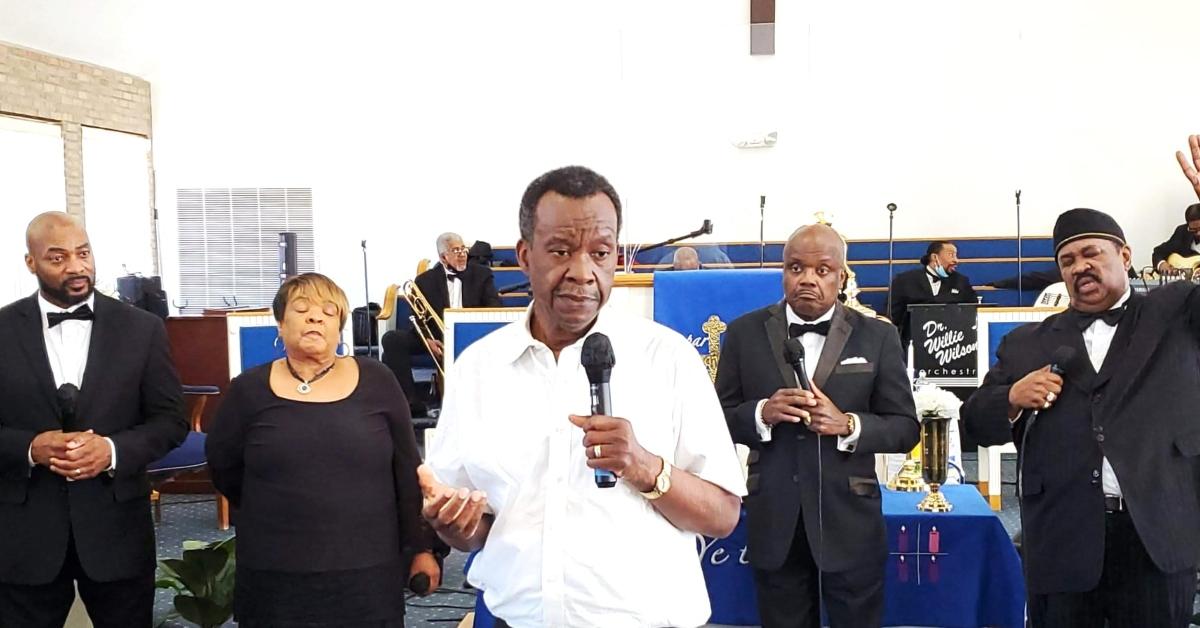 Chicago Millionaire Willie Wilson Pledges Some of His Net Worth to Gas Giveaway
Residents of Cook County, Ill., are lining up at the gas pumps hoping to get free gas offered by Chicago-area millionaire Willie Wilson. Wilson has offered to share some of his net worth in a $1 million gas giveaway amid soaring gas prices.
Article continues below advertisement
Dr. Willie Wilson
American businessman and politician
Dr. Willie Wilson built his fortune as founder of the Omar Medical Supplies, Inc. and owner of five McDonald's franchises in the Chicago area. He ran for Chicago mayor twice, in 2015 and 2019, as well as for U.S. President in 2016 and U.S. Senate in 2020. Wilson has often been generous with his wealth. Last week, he announce that he will give away $1 million worth of free gas on March 24 through 50 Chicago-area gas stations.
Age: 73
Birthplace: Gilbert, La.
Education: Mt. Carmen Theological Seminary
Wilson's gas giveaway starts March 24 at 7:00 a.m.
Last week, Wilson announced he would give away free gas at 50 different Chicago-area gas stations starting at 7:00 a.m. on March 24 for Cook County residents who have "experienced the highest fuel prices in 14 years." Each vehicle will get $50 worth of gas until the $1 million is exhausted.
Article continues below advertisement
The announcement came just two days after Wilson gave away $200,000 in free gas within three hours at 10 different gas stations in the area. The first gas giveaway on March 16 caused major traffic jams from people rushing to get the free fuel, Chicago television station WGN reports.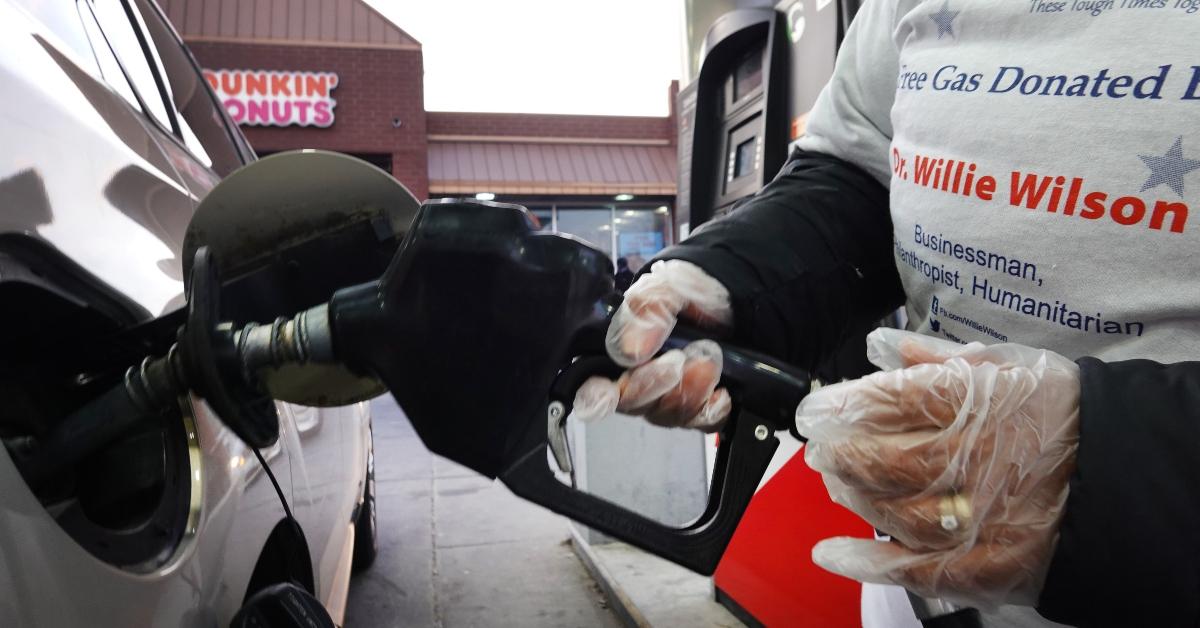 Article continues below advertisement
"The need among the community is so great. Soaring gas prices have caused a hardship for too many of our citizens," Wilson said in a statement posted to his Twitter page. "I am confident that with God's help and wisdom, we will get through these tough times together."
Gas is close to $5 per gallon in some Chicago neighborhoods.
Fueled by the Russia-Ukraine war, a ban on Russian oil, and high fuel taxes, the price for a gallon of gas in Chicagoland has soared well above $4 per gallon. In some areas of Cook County, gas prices are close to the $5 per gallon mark. According to IllinoisPolicy.org, Illinois residents pay almost $1 per gallon just in taxes. The state has the second-highest gas taxes in the U.S.
Article continues below advertisement
The 50 gas stations participating in Wilson's $1 million gas giveaway have agreed to lower their prices during the giveaway to "allow more families to benefit from Dr. Wilson's generosity," said gas station owner Khalil Abdullah in a statement.
"As gas station owners, we are proud to partner with Dr. Wilson to help the community," Abdullah said.
Article continues below advertisement
Wilson is known for his generosity.
This isn't the first time Wilson has used some of his net worth, estimated at $25 million, to help the Chicago community. During the COVID-19 pandemic, Wilson donated more than 30 million face masks to various Chicago area hospitals, government offices, organizations, and senior citizen homes. He also donated $1 million to help people who lost their jobs in the pandemic and another $1 million to help 1,000 area churches.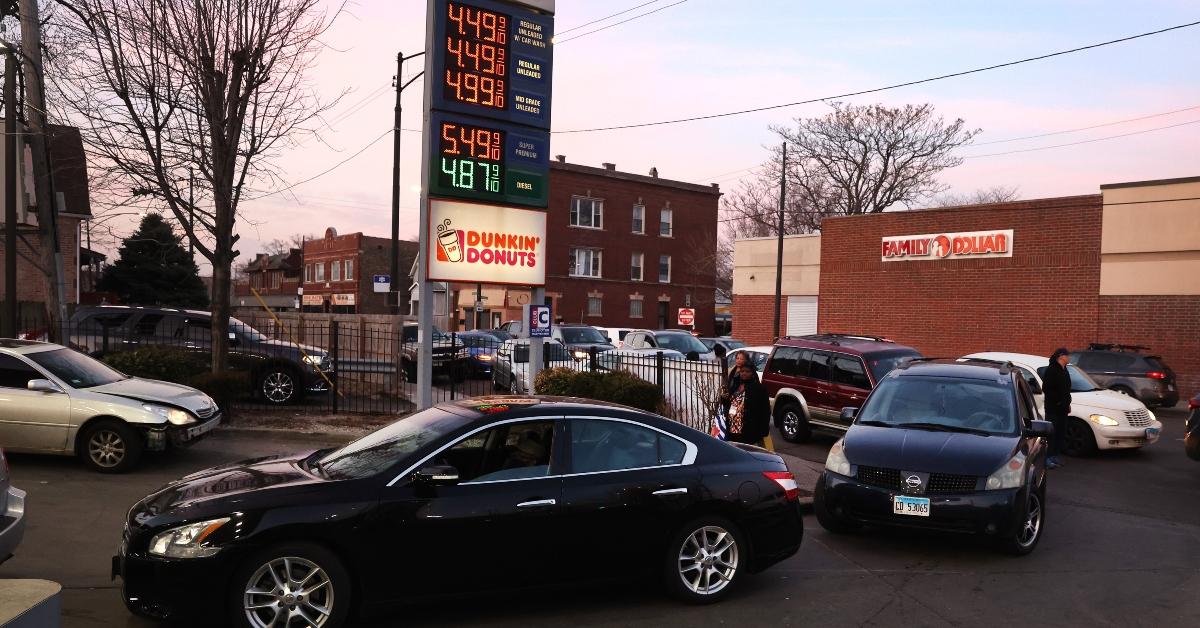 Article continues below advertisement
Wilson's generosity came under scrutiny during his 2018 campaign for Chicago mayor. His distribution of over $200,000 in cash and checks during a South Side church event raised the eyebrows of then-state Attorney General Lisa Madigan and then-Governor Bruce Rauner.
"My money that I worked hard for, as long as I'm not breaking any laws of the United States of America, I have a right to do what I want to do with my own money, all right?" Wilson told the Chicago Tribune. "So my own money, I'm not going to pass up a person on the street who's laying down, don't have legs and needs money for food to eat. You have to lock me up and die first before I will stop that."