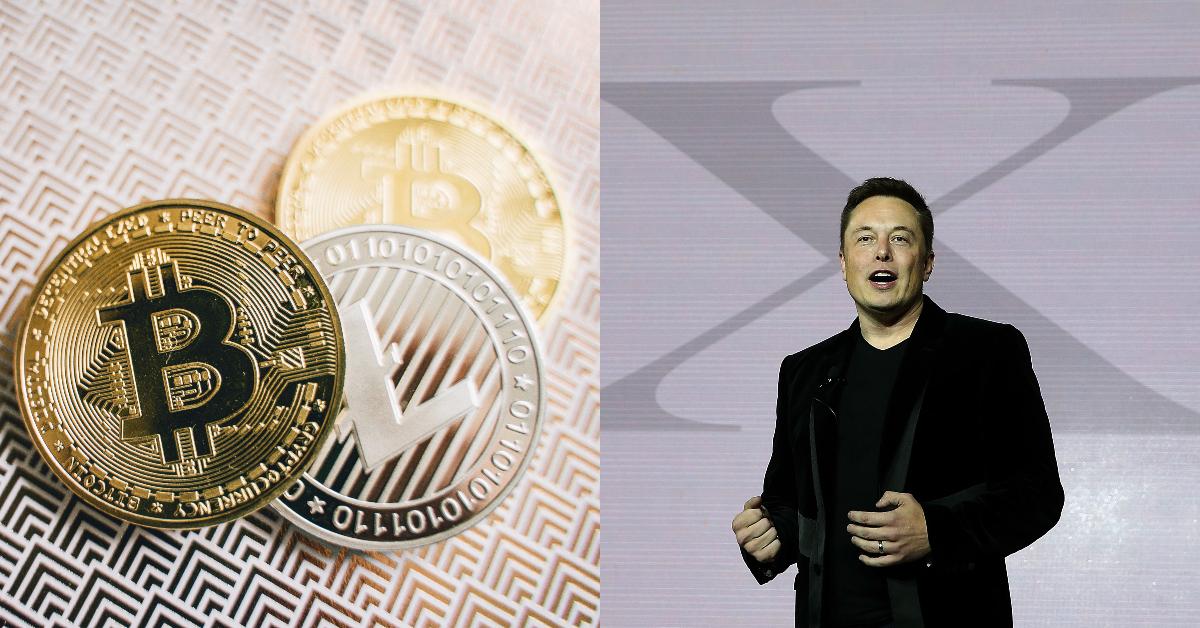 Is Eloncoin a Plausible Future Cryptocurrency?
It's hard to be surprised when a new Elon Musk idea comes out. He has a habit of pushing boundaries, both for entrepreneurship and investment. So when he spoke about the potential of an "Eloncoin," it made sense.
Article continues below advertisement
Article continues below advertisement
We know that he can do it, so the real question lies in whether Musk will actually move forward with his own cryptocurrency. There's a difference between possible and plausible, and Musk is hinting that Eloncoin is still a case of the former.
Elon Musk's move toward bitcoin is a big one
In what feels like a bold statement about the standing of cryptocurrency, Tesla announced a $1.5 billion bitcoin investment on Feb. 8. At the same time, Musk said his company will begin accepting bitcoin as payment for Tesla products.
Article continues below advertisement
For now, the bitcoin transactions will only be on a limited basis, and they will have to comply with cryptocurrency regulations. And those rules may tighten with Janet Yellen as Treasury secretary—Yellen has previously declared her near-disdain for cryptocurrency.
Elon Musk makes Dogecoin soar with just a simple tweet
Whatever your opinion on Musk's ego, his influence is undeniable. His tweets have been known to make stocks soar and sink. After spending months boosting the altcoin Dogecoin with his tweets, he's now telling major holders to sell their coins. He's now tweeted, "If major Dogecoin holders sell most of their coins, it will get my full support. Too much concentration is the only real issue." Musk has also said he would pay people to void their accounts. This is presumably hyperbole, but you never know with this guy.
Article continues below advertisement
Article continues below advertisement
Reportedly, more than half of all Dogecoin is owned by just 20 people. One holds a quarter of all Dogecoin tokens, of which there are 128 billion in total.
Why is Elon Musk so bent on Dogecoin?
Musk sees serious potential in Dogecoin, and predicts it will become the "currency of the internet." He's attempting to use his influence to propel it across the market, which would ultimately help its standing.
Article continues below advertisement
For something that literally started as a joke (according to Dogecoin creator and software engineer Billy Markus), this outlook is really something. Although Musk claims he just wants to help others build wealth, given that he's the world's richest person, I think it's more likely he has a vested interest in the matter.
Article continues below advertisement
Will Elon Musk make his own cryptocurrency?
Eloncoin may not be in the works right now, but if Musk can get people on Mars (which he is fervently aiming to do), then he can definitely get his own cryptocurrency out on the market. And with Dogecoin—or Eloncoin, if you will—the potential currency of his Mars dream, an altcoin may not be so difficult to figure into Musk's future.
As of right now, Musk says he will only develop Eloncoin if it proves necessary. However, necessity may be a very different thing for him than for the rest of us.