Will Impossible Foods Join the Party and Go Public in 2021?
Impossible Foods has found success when it comes to fundraising, but does the company plan to involve the public market?
Many healthy alt-foods are pricey (hence the Whole Foods reputation). Impossible Foods clearly recognizes this considering that it has slashed its prices by one-fifth in a direct effort to undercut the meat industry. Will the company proceed with an IPO in 2021 to help raise funds and propel meatless meat beyond one percent of the market share?
Article continues below advertisement
Article continues below advertisement
The answer to this question isn't clear. There haven't been any announcements from Impossible Foods saying that it intends to take the leap toward the public domain. That hasn't stopped companies from being sly and going public in the past, but interested investors may be in for a wait.
Impossible Foods versus Beyond Meat
Impossible Foods and Beyond Meat (NASDAQ: BYND) are direct competitors. They both offer vegan meat products (albeit different styles). However, having been launched in 2009, Beyond Meat has been around about seven years longer.
Article continues below advertisement
This may be why Beyond Meat is on the stock market and Impossible Foods isn't. Beyond Meat had more time to research, develop, and ultimately expand its empire. However, Beyond Meat stock lost more than 40 percent of its value from October 2020 to January 2021. The stock has struggled to recuperate.
Impossible Foods' valuation is in the billions
According to Nasdaq, Impossible Foods earns its funding from venture capital funds and celebrity investors. By September 2020, the company had brought in $1.5 billion.
Article continues below advertisement
Article continues below advertisement
Well-known names love Impossible Foods. Bill Gates, Trevor Noah, Jay-Z (who recently had a marijuana company go public via a SPAC), and Serena Williams are just some of the investors. As far as institutions, Alphabet (NASDAQ:GOOGL), Khosla Ventures, and Viking Global Investors have all put money in the pot.
A Series G equity round brought in $200 million in one fell swoop for the company. It was led by a fresh investor named Coatue.
Article continues below advertisement
Profitability is key for Impossible Foods
Not all businesses wait until profitability to go public. Impossible Foods just released its meatless meat patty in 2017, so it has been racking up funds to counteract lengthy research and development. Profitability is still looming, despite the fact the company earned $90 million in revenue in fiscal 2019. Tesla also isn't profitable, so it's all but unheard of to be in the boat that Impossible Foods is in. Perhaps it just means that Impossible Foods is an innovator at its core.
Article continues below advertisement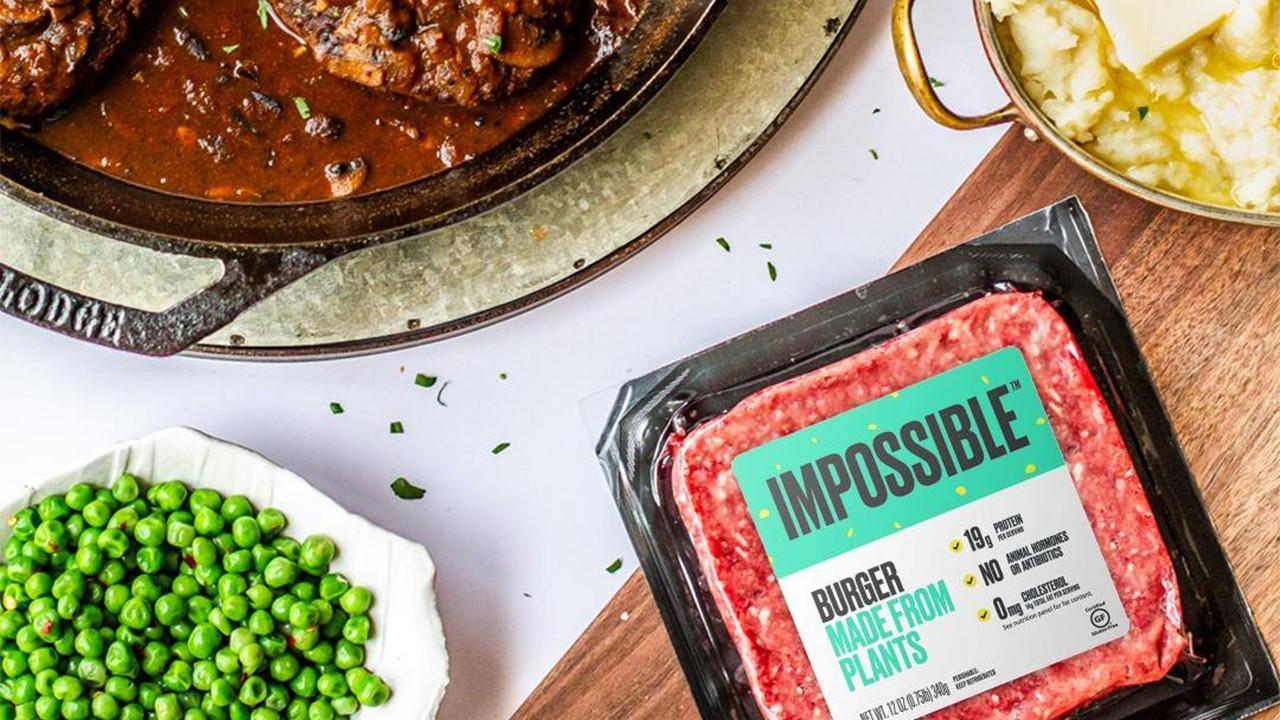 Article continues below advertisement
Impossible Foods' IPO plans
Some experts suggest that we might start to hear about an Impossible Foods IPO by the fourth quarter of 2021. Others say that there isn't anything in the pipeline. However, a Series G funding round makes it seem like the transition could very well be just over the horizon.
Impossible Foods might be waiting for the sector to settle
With the ongoing volatility in Beyond Meat stock, I don't expect Impossible Foods to make a swift transition until things smooth out for the meatless meat sector. Another plant-based brand, Oatly, is going public sometime in the first half of 2021. Impossible Foods might want to see how things play out for Oatly.