Biden May Not Be Able To Reach Emission Reduction Goals by 2030
Democrat Senator Joe Manchin may be throwing a wrench into Biden's emission reduction goals. Will he be able to reach them?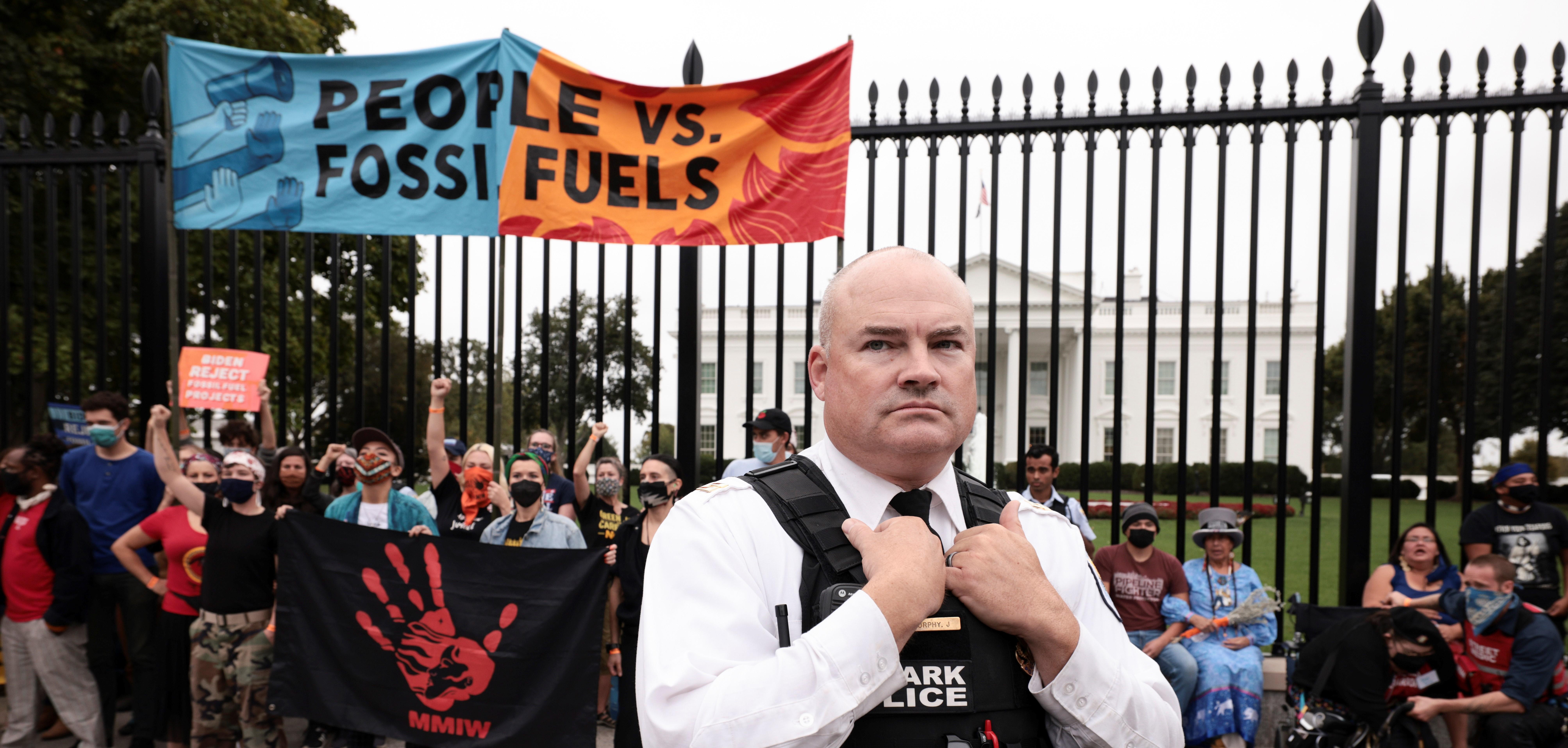 Demonstrators on Indigenous Peoples' Day waited in front of the White House to demand Joe Biden declare a climate emergency and halt all new fossil fuel projects. Even with all this pressure, the president could have difficulty actualizing his goals to cut carbon emissions in half by 2030.
Article continues below advertisement
Article continues below advertisement
Following unexpected opposition from Sen. Joe Manchin (D-W.V.), crucial pieces of Biden's climate agenda may be in jeopardy.
Sen. Joe Manchin opposes Clean Electricity Performance Program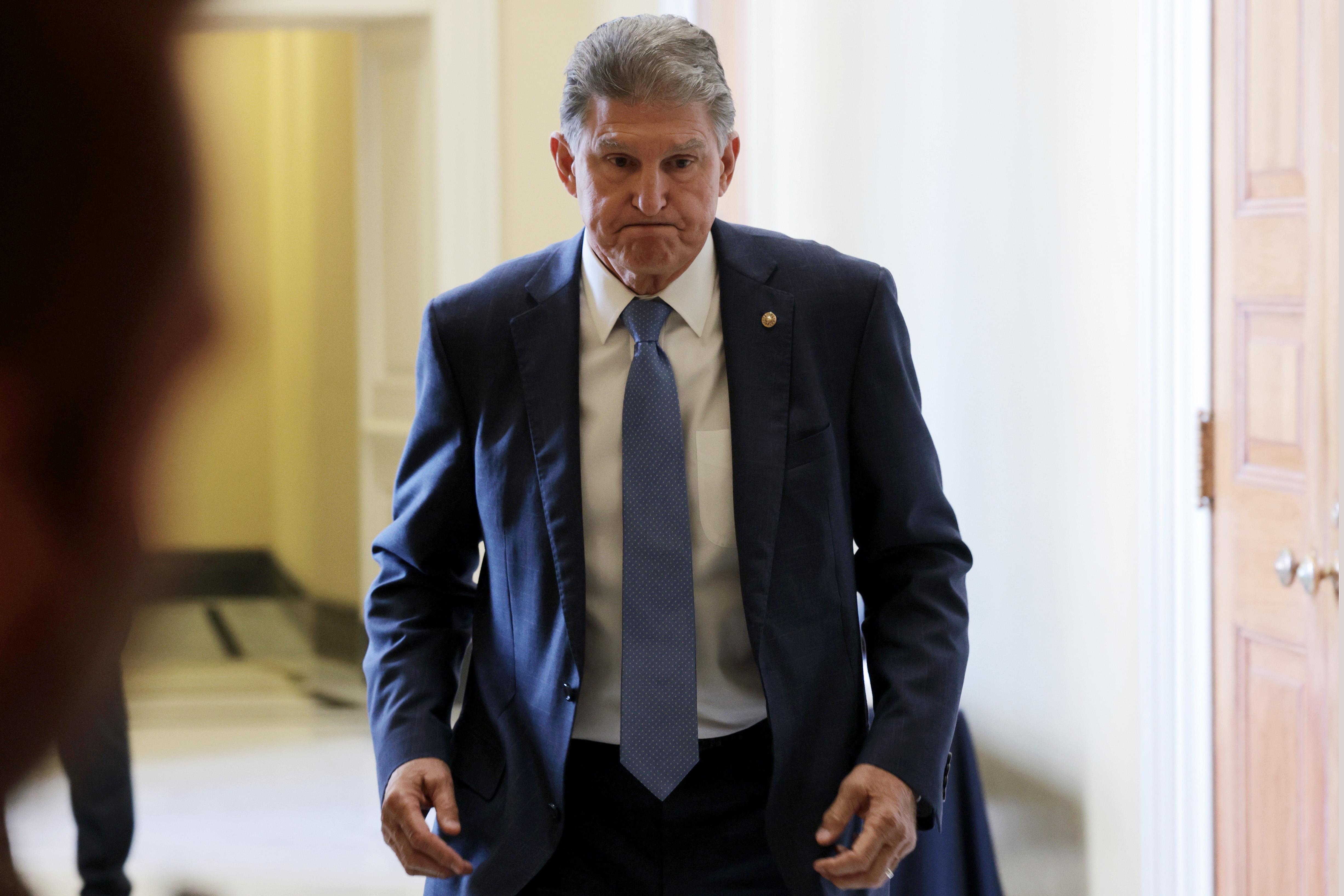 One key element of Biden's proposed multitrillion-dollar climate spending package is the Clean Electricity Performance Program. The program states that the U.S. government will provide up to $150 billion in rewards for utility companies that transition from coal and gas to renewable energy. At the same time, it will fiscally punish companies that do not meet the requirements.
Article continues below advertisement
This program is crucial to Biden's goals of halving U.S. greenhouse gas emissions from 2005 levels by 2030. According to the U.S. Environmental Protection Agency, electricity generation accounts for about a quarter of the nation's emissions, so switching to renewable energy would put a major dent in the overall rates.
Biden's plan also takes transportation into consideration, a sector that contributes 29 percent of greenhouse gas emissions. Still, support in the electricity sector is crucial if he wants to meet his goal.
Article continues below advertisement
Article continues below advertisement
Biden needs support from all 50 Democratic senators to move forward through reconciliation process
Since Congress is using reconciliation to try to pass the climate and social programs package, Biden needs support from all Democratic and independent senators.
The Congressional Budget Act allows administrations to use reconciliation for legislation related to spending, revenue, and federal debt. The process only requires a simple majority as opposed to a three-fifths majority, and it's not subject to filibuster. Still, the 117th Congress has 48 Democrats and two independents. Therefore, the spending package requires all left-leaning support as well as support from at least one Republican or a vice-presidential tiebreaker.
Article continues below advertisement
Manchin's opposition throws a wrench in Biden's socio-climate plans
Manchin's opposition is big not only because he's going against the grain, but also because he's the head of the Senate's Energy and Natural Resources Committee. Meanwhile, he lives in West Virginia, which produces the second-largest amount of coal of any U.S. state.
Article continues below advertisement
According to Manchin's remarks, he finds it unnecessary for the government to reward companies for something they're already doing. "Makes no sense to me at all for us to take billions of dollars and pay utilities for what they're going to do as the market transitions," he said about the issue.
Will Biden be able to halve U.S. greenhouse gas emissions by 2030?
Without Manchin's support, Biden will either need to court a Republican to support his climate and social spending package. Given that the package's price tag is in the trillions, support from the Republican party is unlikely. If Biden is unable to pass the package without the Clean Electricity Performance Program rewards and penalizations, he may have trouble halving emissions by 2030.