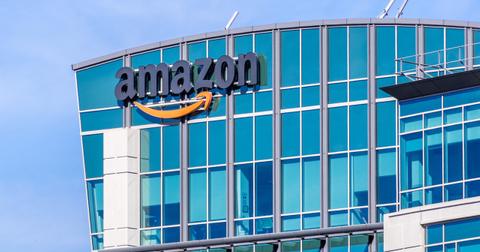 Is Amazon Due for a Stock Split This Year?
By Ambrish Shah

Updated
Amazon, a cloud-computing and e-commerce giant, hasn't split its stock price for a while. Amazon had a 2-for-1 stock split in September 1999 when it was a small company with big dreams. However, the situation is a lot different right now. Amazon trades for about $3,260 per share. The company's market capitalization is $1.6 trillion.
Technology stocks have rallied to all-time highs in 2020. Investors are betting on stocks like Amazon, Apple, and Google owner Alphabet during the COVID-19 pandemic. Due to a significant rise, some technology stocks are getting too expensive for retail investors. In July, Apple announced a 4-for-1 stock split to bring in new investors. Amazon might be due for a stock split too.
Will Amazon split stock?
A stock split is a strategy deployed by companies to boost liquidity in their stocks. With a stock split, the stock price per share drops to make it affordable for retail investors to purchase. Although the number of a company's shares outstanding in the market increases by a specific multiple, the company's total value remains the same. The company's market cap remains constant after a stock split.
For example, a company has 50 million outstanding shares at $500 per share and a market cap of $25 billion. The company executes a 5-for-1 stock split and increases its number of outstanding shares to 250 million. The company's total value remains constant, at $25 billion, and each share is now worth $100. If you owned 20 shares at $500 per share before the stock split, you would now own 100 shares worth $100 per share. Your investment is still worth $10,000.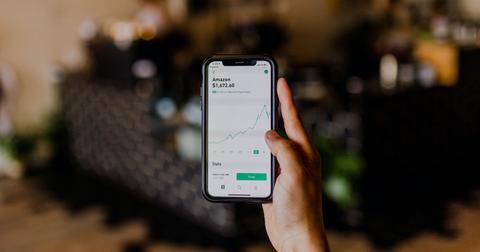 Amazon shares currently trade near $3,260. The last time the tech company split its shares was in September 1999. The company may follow Apple's footsteps and do a stock split. Jim Cramer, CNBC's Mad Money host, has identified 10 stocks due for splits this year, including Amazon and Alphabet.
Cramer said, "If you want the market to keep climbing, these ten companies — and many more — need to start taking their cue from … Tim Cook and Elon Musk." He added, "Remember, the size of the price tag matters with this [young investing] crowd…you want this no-commission paying crowd in your stock."
Amazon's stock price history
Year-to-date, Amazon stock had risen by 75.5 percent as of Wednesday. Amazon stock has hit record highs several times in 2020. In 1997, Amazon stock was listed on the NASDAQ with a starting price of $18 per share.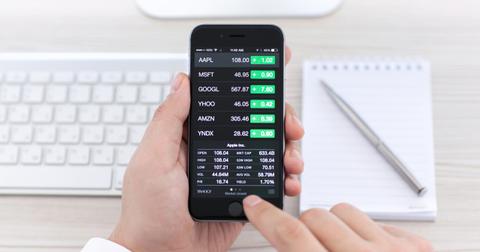 Amazon stock was split three times. The company announced its first 2-for-1 stock split in 1998. The second stock split was a 3-for-1 split in January of 1999 after the stock surged about 755 percent in seven months. The last 2-for-1 stock split was announced in September of 1999.
Apple and Tesla stock splits
By completing a 5-for-1 stock split at the end of this month, Tesla, which currently costs about $1,878 per share, will trade around $375. Apple is hovering near $463. Apple will see its stock price fall to about $116 following its 4-for-1 stock split.
One stock in Tesla will be worth five after the split. In comparison, one stock in Apple will be worth four after the split.