Will Activision Blizzard Stock Delist Amid the Corporate Mayhem?
Activision Blizzard's work culture is only going downhill. Will Activision Blizzard stock (ATVI) delist amid the mayhem?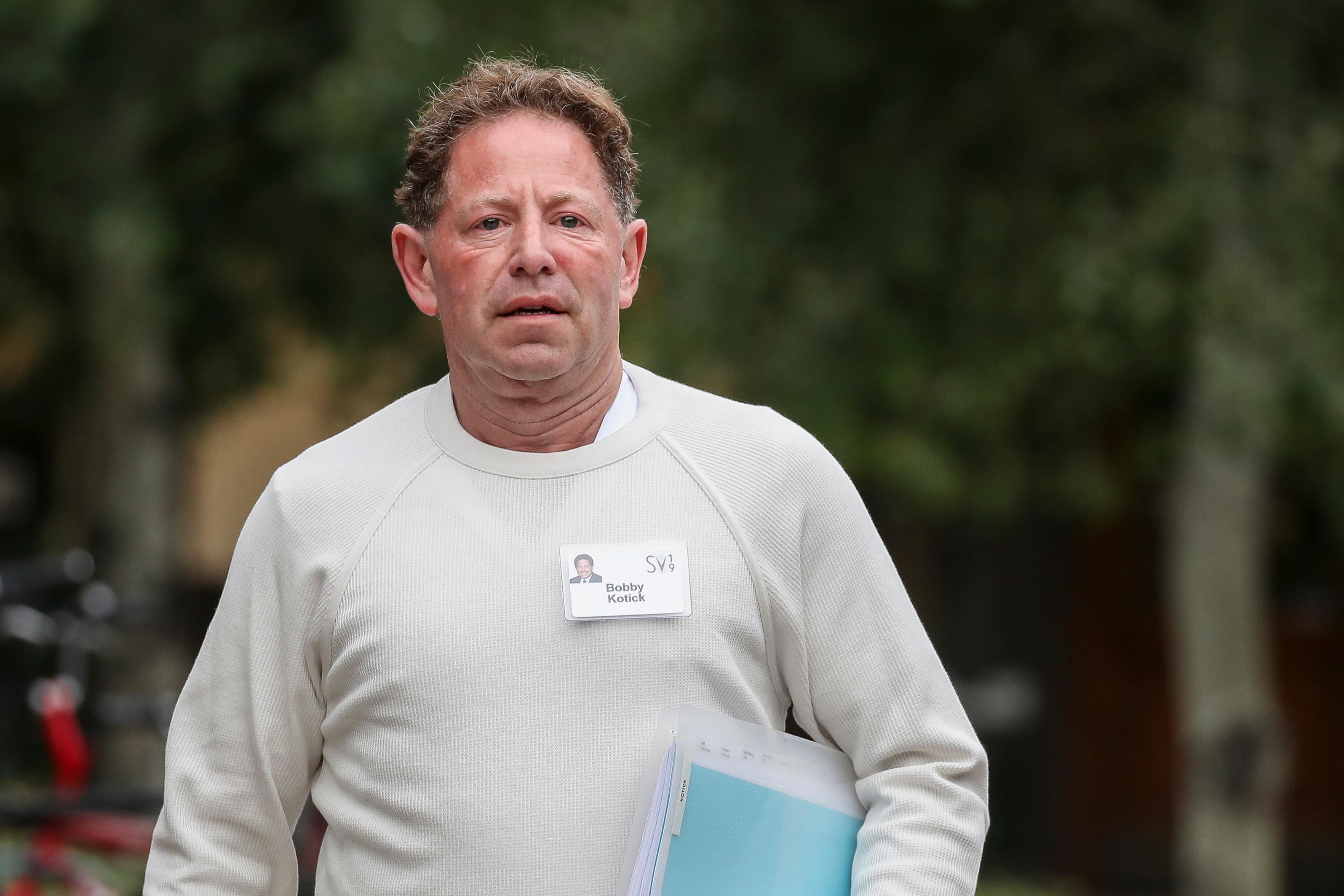 In July 2021, the California Department of Fair Employment and Housing sued video game holding company Activision Blizzard for discrimination, harassment, and retaliation. Additionally, Activision is being investigated by the SEC for its handling of misconduct. Now, company culture is only going downhill for the game maker.
Article continues below advertisement
Article continues below advertisement
Will Activision Blizzard (NASDAQ:ATVI) stock survive or will the public company be forced to delist as the unsavory story develops?
Investigation shows Activision CEO knew about sexual misconduct for years
On Nov. 15, Activision Blizzard tweeted a slew of messages about its new set of company policies. One of those policies says the company now has zero tolerance for harassment and discrimination of any kind.
Article continues below advertisement
The next day, The Wall Street Journal published an investigative report about CEO Bobby Kotick, who reportedly knew about the harassment and discrimination allegations within Activision for years prior to the California lawsuit.
The attorney of a former employee at an Activision-owned studio called Sledgehammer Games says their female client was raped multiple times by a male supervisor. The victim, who reported the incident to the police, settled with Activision out of court.
Article continues below advertisement
Article continues below advertisement
Activision worker union walks out
Activision employees are so fed up with the company that they formed the ABK Workers Alliance to stay organized and connected as a union. ABK staged a walkout yesterday, with 150+ people present for the demonstration (and more present virtually).
ABK workers are increasingly transparent about what it's like to work for the video game company that was once named one of Fortune's 100 best companies to work for. One employee wrote on Twitter, "We had to fight to make Latinx Heritage Month happen because we couldn't come off too 'celebratory' in light of the lawsuit."
Article continues below advertisement
How ATVI stock is faring in the latter half of 2021
Activision stock fell 35.65 percent between June 14 and Nov. 17. Much of those losses are recent, with an approximately 11.4 percent drop from mid-morning on Nov. 16.
Article continues below advertisement
The reports about Kotick being aware of misconduct for years leading up to the lawsuit have deteriorated investors' faith in the video game giant. Even though it's the second-largest video game company on the public market by market cap, it's not immune to the threats of dangerous company culture.
Article continues below advertisement
To date, Activision has received 500+ claims of harassment, sexual assault, bullying, pay disparity, and more. Workers want Kotick, who made $154 million in compensation in 2020 (but decreased his salary to $62,500 after the lawsuit), gone.
ATVI stock is still well above minimum share price requirements, but other factors could cause it to delist
The Nasdaq requires companies to maintain a minimum share price. At more than $60 per share, ATVI stock is safe in that regard. Still, other issues could take the stock down, like sinking value that makes privatization the best option or regulatory noncompliance. Activision is one of the most highly traded stocks right now, and not for the right reason.