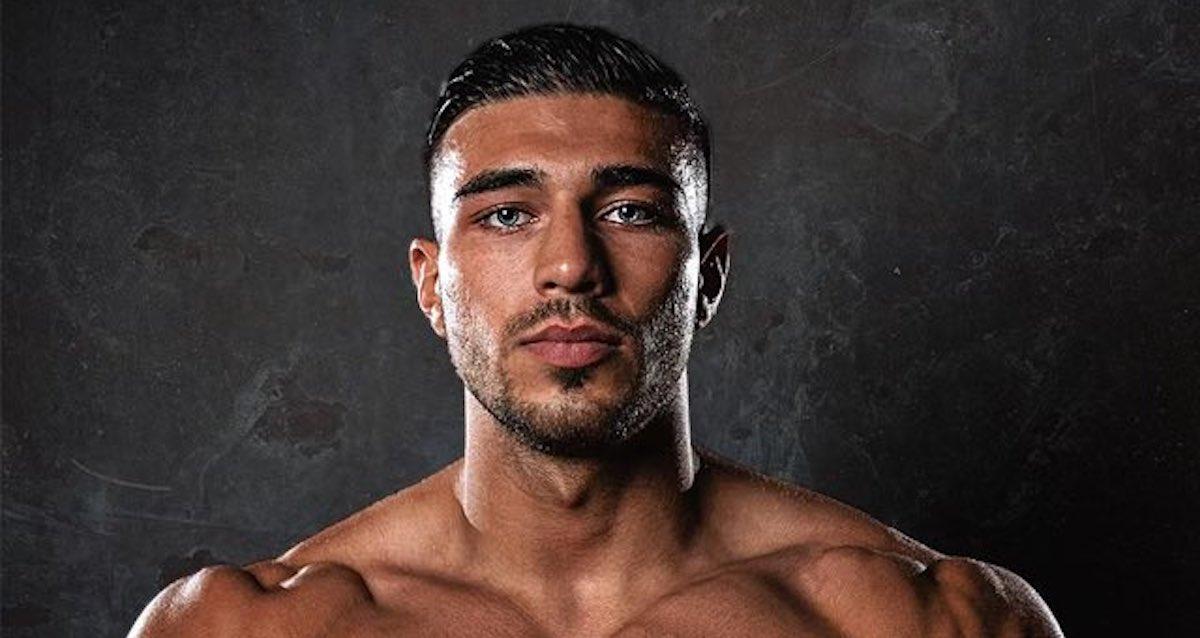 Tommy Fury and His Father John Fury Are Banned From the U.S. — Here's Why
As fans anticipated and prepared to watch Tommy Fury and Jake Paul fight, their dreams were soon crushed. Fury revealed he was banned from the U.S. — the place where the fight was supposed to occur. Why are Fury and his father both banned?
Article continues below advertisement
Tommy Fury released a statement to his fans detailing how disappointed he was that the fight wouldn't be able to happen due to his status with the country. He claimed that when the matter is resolved, he will be ready to fight Paul "any time, any place" but fans are calling his bluff.
Article continues below advertisement
Why is Tommy Fury banned from the U.S.?
In a screen recording of his Instagram story which was later posted to Twitter, Fury shared that when he attempted to fly into America, he was halted by Homeland Security which informed him that he isn't allowed to travel into the U.S.
Fury said when he was informed about not being able to enter, Homeland Security told him he had been notified of his status before. However, Fury insists that he didn't know and did nothing worthy of being banned from the country.
Article continues below advertisement
Fury said that his team of lawyers was working diligently to get the matter resolved so that the fight can still happen. He also said he was working with the Embassy to figure out why he's banned and what he can do about it. Fury is from Manchester, United Kingdom.
Article continues below advertisement
Though an official reason for Fury's ban hasn't been released yet, speculations have been made that it's due to his brother Tyson Fury and his connection with Daniel Kinahan who's allegedly a wanted man in the U.S.
Article continues below advertisement
Tommy Fury's father is also banned.
Fury's father John Fury has also apparently been banned from entering the U.S. According to Manchester Evening News, John has been banned from the U.S. due to a crime he committed in 2010. He was charged after gouging a man's eye out during a car auction. John served 11 years in jail for the crime. Due to his criminal status, he hasn't been able to obtain a visa to enter the U.S.
The man John fought with is Oathie Sykes and apparently, the pair had a 12-year grudge that dates back to 1999. So in 2011 when John saw Sykes at the auction, he asked him if they could finish their fight. But Sykes didn't want any trouble. Before Sykes knew it, John was declaring himself as the toughest man in the United Kingdom and started landing blows. His finger went in Sykes' eye, "It was like he was trying to pull his finger into my brains through my socket."
Article continues below advertisement
Jake Paul and fans think Tommy Fury is ducking the fight.
Amid Fury and his father being banned from the U.S., Paul and his fans haven't hesitated to share their thoughts on the issues. Paul has been taunting Fury online regarding the fight. He tweeted, "Tommy is officially out by Wednesday morning if he doesn't go to the embassy/come out of hiding. 3 other opponents lined up. I'm built different." Paul let the world know he thinks Fury is just afraid to fight.
Article continues below advertisement
But that wasn't the only thing Paul did. When Fury shared a statement about backing out of the fight, Paul quoted the tweet calling Fury a "scared little boy." Paul continued his taunting by offering Fury $500K to fight him in the United Kingdom. Fury said $500K wasn't enough for him to get out of bed and for Paul to let him know when he is ready for a "serious conversation."
Fans didn't hold their tongues on the issue either. One fan replied to Paul's tweet saying that even if he was willing to fight in the United Kingdom to avoid Fury's entrance issues in the U.S., Fury would simply say he was banned from Earth to avoid that too.