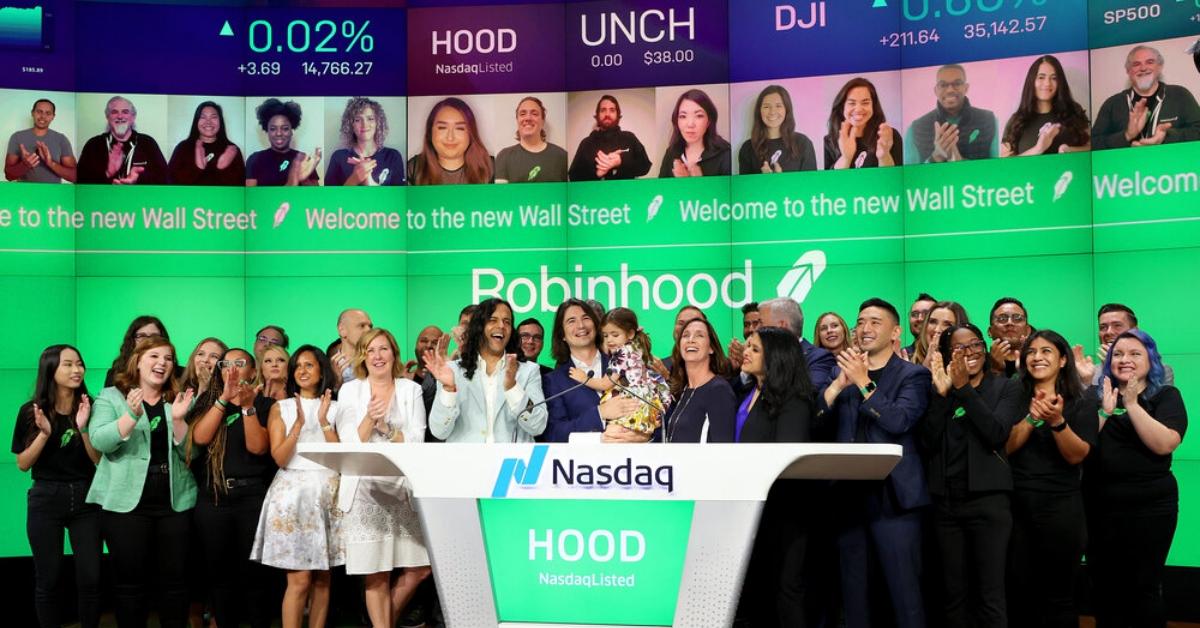 Why Robinhood (HOOD) Stock Is Going Up and How High It Could Go
Robinhood (HOOD) stock has more than doubled since its IPO. The stock gained 24 percent on Aug. 3 and was up nearly 65 percent on Aug. 4 as of 9:40 a.m. ET. Why is HOOD stock going up and how high can it reasonably go?
Article continues below advertisement
Robinhood stock is making up for its disappointing Nasdaq debut last week. The trading app's stock was priced at $38 apiece, which is the lower end of its offering range. HOOD stock opened at that price on July 29 but then dropped 8 percent on its first day of trading and mostly traded below that price until Aug. 3 when it surged over 24 percent.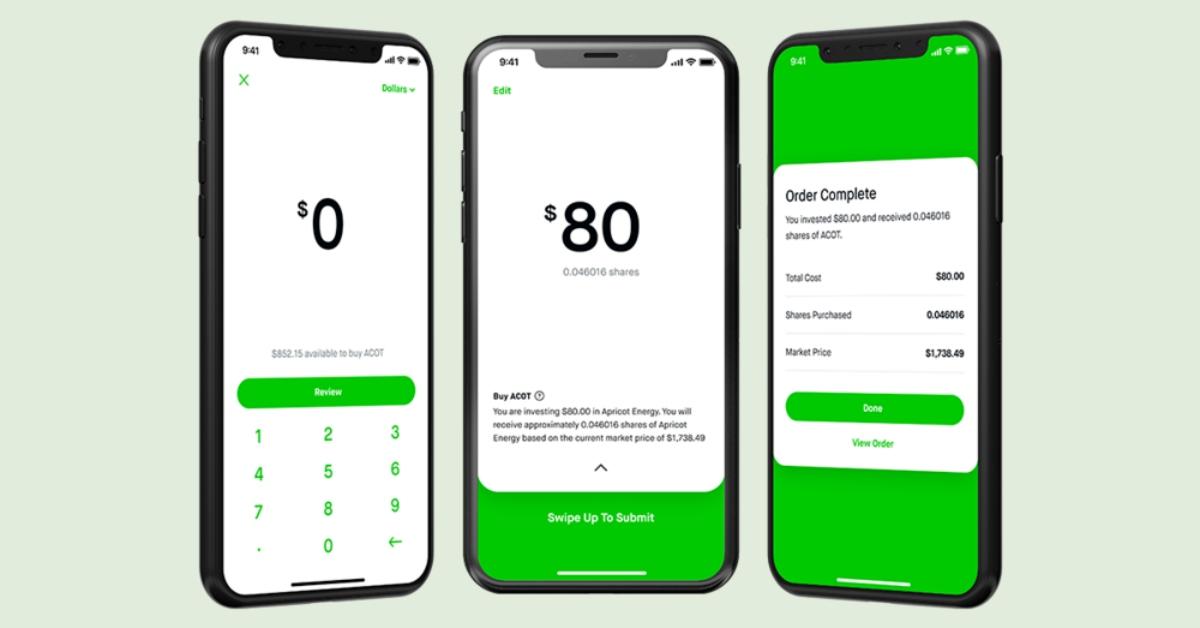 Article continues below advertisement
Why HOOD stock is going up
It isn't clear what drove the stock higher on Aug. 4. However, the attention of popular investor Cathie Wood tends to favor growth stocks. On Aug. 3, ARK Invest's Wood bought 89,622 shares of Robinhood in the ARK Fintech Innovation ETF—a stake worth around $4.2 million based on the last closing price of $46.80. This position is in addition to around 3.15 million shares that Wood has purchased of Robinhood since its debut.
On Aug. 2, CNBC's Mad Money host Jim Cramer suggested that investors buy Robinhood stock at around $38, which indicates that the brokerage has a bright outlook catering to Millennials' financial preferences. Robinhood stock has also attracted the attention of retail investors. In 2021, speculation increased as day traders on Reddit's WallStreetBets forum managed to create significant short squeezes in AMC Entertainment and GameStop.
Article continues below advertisement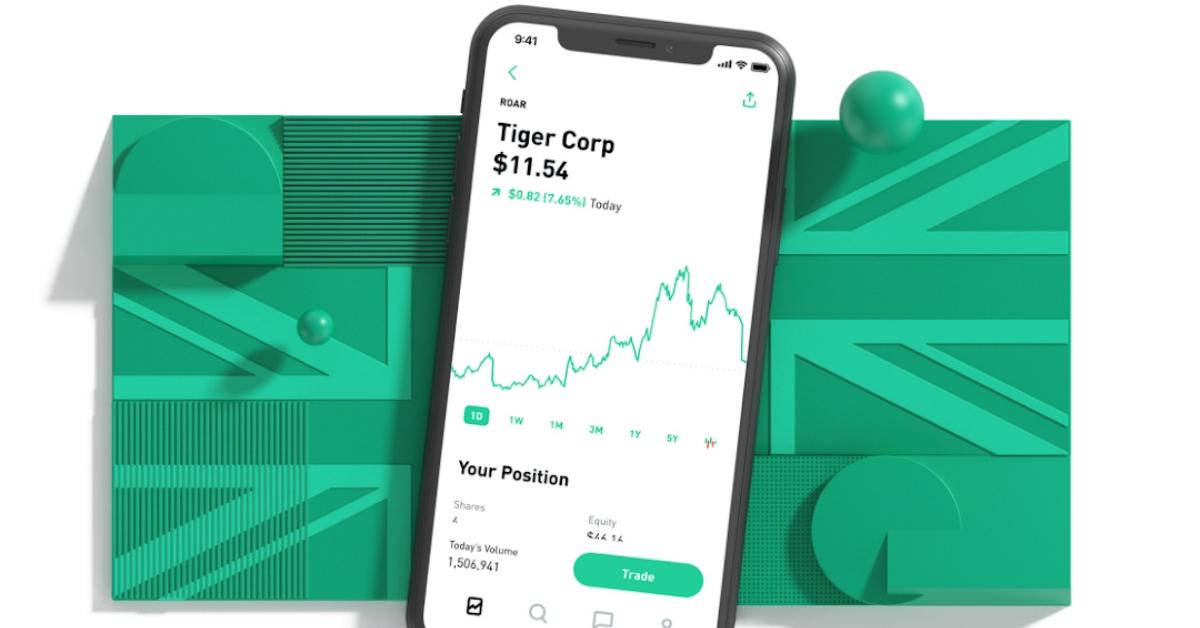 Robinhood's stock forecast 2021
According to CNN Business, analysts' median target price is $108.10 for Robinhood stock, which is 75 percent above its current price. Both Wall Street analysts tracking HOOD recommend a buy.
Article continues below advertisement
How high will HOOD stock go?
It's difficult to predict how high HOOD stock could go in the near term since the share price is impacted by investor sentiments. Among brokerages, HOOD's highest target price is $151.20.
HOOD stock isn't a good buy now.
HOOD stock could witness a sell-off in the near term as investors book profits. The stock rose too much, too quickly. The brokerage company hasn't revealed a date for releasing its second-quarter earnings results yet. Investors have already been warned that Robinhood's customer and revenue growth might slow in the current quarter.
Article continues below advertisement
Robinhood has several lawsuits filed against it. Also, the company depends on inconsistent cryptocurrency revenue. In the first quarter, Robinhood's cryptocurrency transaction revenue reached $87.6 million, which represents a growth of more than 2,000 percent YoY. It accounted for 17 percent of Robinhood's revenue in the quarter.
Is it too late to buy Robinhood stock now?
Robinhood posted revenues of $958.8 million in 2020, which represents a growth of 245 percent YoY. Based on the $50 billion market cap, this implies a 2020 price-to-sales multiple of 52.1x. Considering that Charles Schwab and Goldman Sachs are trading at 2021 price-to-sales multiples of 7.1x and 2.5x, respectively, Robinhood stock looks overvalued. Investors should consider buying Robinhood stock at around $30.