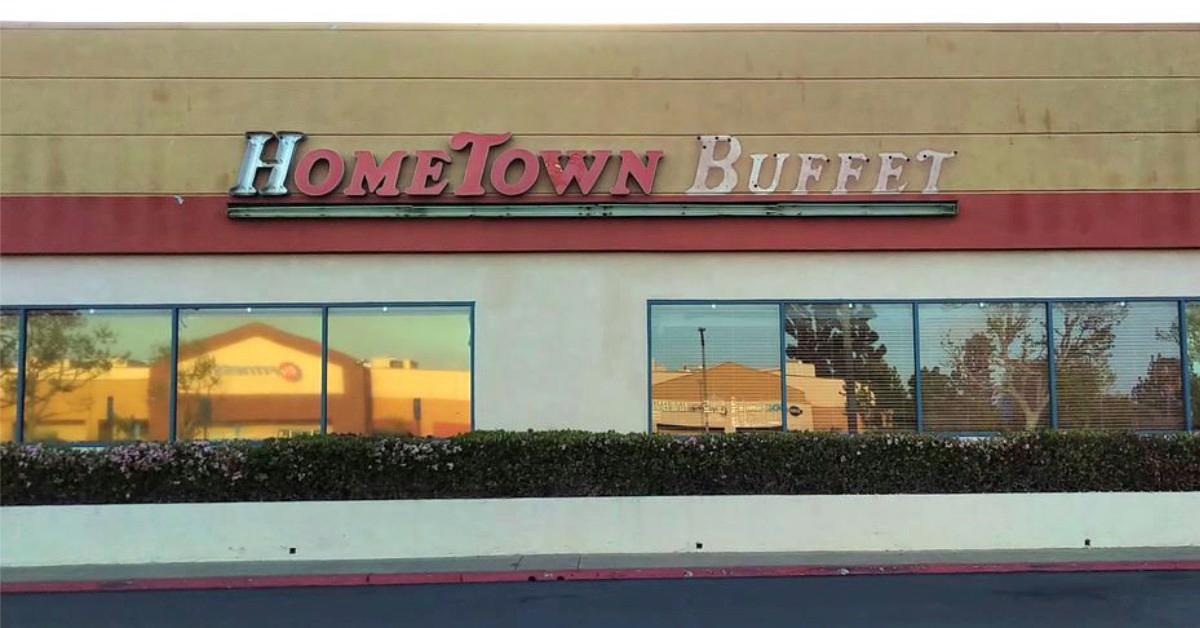 The HomeTown Buffet Chain Closed for Good During the Pandemic
Why did HomeTown Buffet close? What happened to the all-you-can-eat destination? The loss of this restaurant chain has certainly not gone unnoticed online. "S—t ain't been right since they closed down HomeTown Buffet," one person tweeted in Sept. 2020. "I act like I'm OK, but deep down, I miss HomeTown Buffet," another Twitter user wrote in May 2021. And in Nov. 2021, a third user tweeted, "I haven't fully been myself since HomeTown Buffet closed."
Article continues below advertisement
According to Restaurant Business, the COVID-19 crisis has hit buffet brands hard. The parent company of Sweet Tomatoes and Souplantation has gone into liquidation, and the two largest Golden Corral franchisees pursued debt protection. The pandemic was also the death knell, it seems, for HomeTown Buffet and other chains under the Fresh Acquisitions umbrella.
HomeTown's parent company once had 650 locations—but then came the bankruptcies
Restaurant Business reported on HomeTown Buffet and its sibling chains—Tahoe Joe's, Old Country Buffet, Ryan's, Fire Mountain, and Furr's—in April 2021.
Article continues below advertisement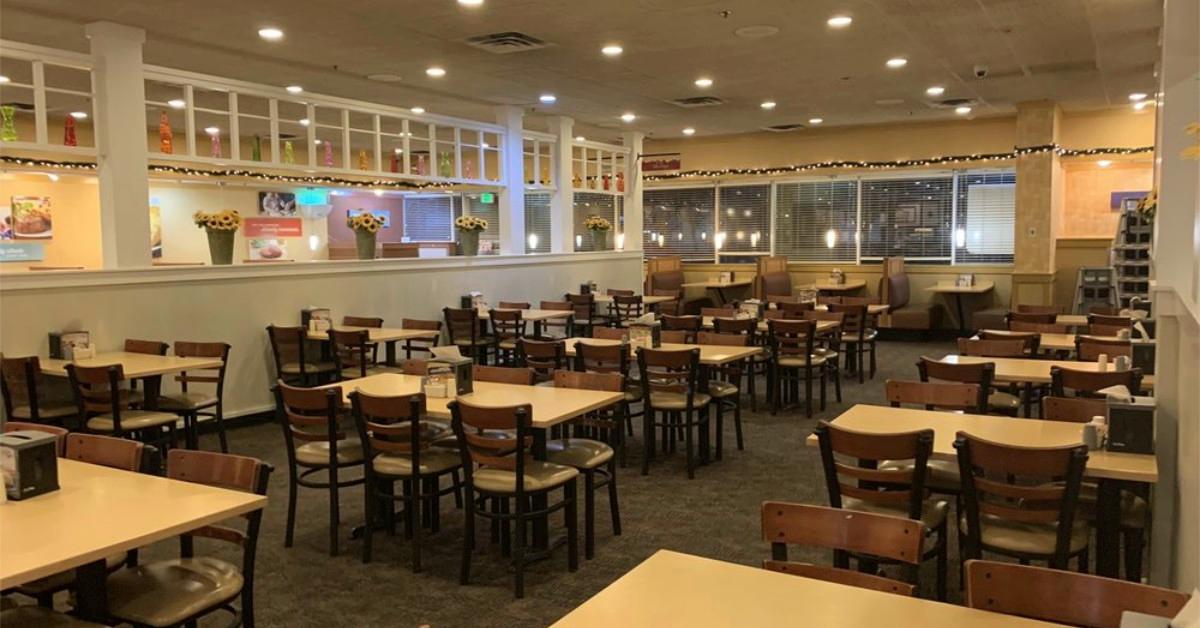 The publication noted that former parent company Buffets Inc. had 650 locations in 2006. Amid the recession of the mid-2000s, however, Buffets declared bankruptcy in 2008 and again in 2012. By the time FMP Management bought the company (then called Ovation Brands) in 2015, the company only had 300 locations, and it declared bankruptcy again in 2016. FMP also scooped up Furr's in 2015 after that chain declared bankruptcy the year prior.
Article continues below advertisement
All remaining HomeTown Buffet locations closed during the pandemic
When the pandemic started, Fresh Acquisitions—once a subsidiary of FMP Management—had 90 restaurants between HomeTown and the other brands. But by April 2021, only six locations were open, all of which were Tahoe Joe's steakhouses, according to Restaurant Business. In June 2020, FMP Management "ceased operations," entering bankruptcy itself.
Amid the upheaval, VitaNova Brands began managing Fresh Acquisitions' restaurants in Jan. 2021, and Fresh Acquisitions went into bankruptcy in April 2021. "As with almost every one of our peers, buffet restaurants took the brunt of the loss of sales during the pandemic and as such, the path to success requires hard choices to be made, including the rationalization of our overall footprint," said VitaNova Brands CEO and co-founder Jason Kemp, according to Nation's Restaurant News.
Article continues below advertisement
The company that bought Fresh Acquisitions' buffet brands has "no immediate plans" to reopen HomeTown Buffet
In Oct. 2021, BBQ Holdings—the parent company of the barbecue restaurant chain Famous Dave's—won a bankruptcy auction for Fresh Acquisitions LLC, agreeing to pay $5.2 million in the deal. That deal meant BBQ Holdings was the new owner of the remaining Tahoe Joe's locations and the intellectual property for HomeTown Buffet, Old Country Buffet, Ryan's, and the other buffet chains.
But BBQ Holdings CEO Jeff Crivello said a day after the auction that the buffet restaurants would stay closed. "We have no immediate plans to reopen any of the buffet brands," he said, reports Restaurant Business. "Those are just IP that came alongside the transaction."