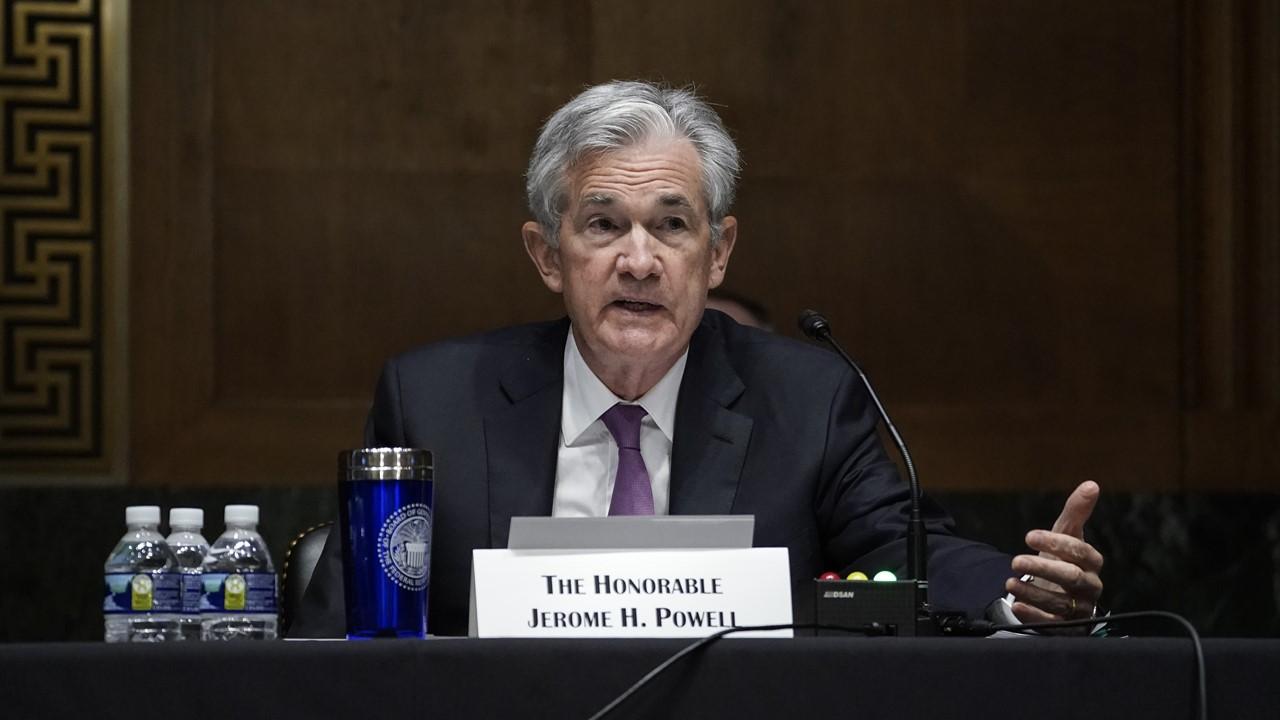 Why Are Tech Stocks Dropping and Will They Rebound?
Technology stocks are partially to blame right now for the market's overall tumble. With bond yields on the rise, tech-forward indexes are bearing the brunt. This especially includes the Nasdaq, but others like the S&P 500 aren't immune.
Article continues below advertisement
Article continues below advertisement
Fed Chair Jerome Powell might be at the crux of the matter. His congressional testimony is forthcoming, and the U.S. economic standing might still be shaky more than a year after the nation first declared a public health emergency.
Powell's testimony could cause big tech stocks to keep retreating.
The U.S. unemployment rate seemed to have been on the up and up in recent months, with numbers shrinking as low as six percent (much healthier than the 2020 peak of 14.7 percent in April of that year).
Article continues below advertisement
Powell, who will speak before the Senate Banking Committee and, subsequently, the House Financial Services Committee, might report a more grim outlook. Some suggest that the unemployment rate is closer to 10 percent, which shows significantly dimmed economic progress. Powell and his colleague, Treasury Secretary Janet Yellen, touched on this issue in recent speeches.
The confusion here lies in who's actively seeking work and who is taking time out of the labor force due to coronavirus-era complications.
Article continues below advertisement
Article continues below advertisement
Powell said, "Published unemployment rates during Covid have dramatically understated the deterioration in the labor market." That isn't exactly heartening, which is why the tech market—and the stock market as a whole—is reacting so poorly.
Democrats in Congress are going after an additional economic stimulus. Powell seems to support the notion despite talk about inflation. The $1.9 trillion package is a result of the new administration. President Biden and Vice President Harris have reportedly committed $200 million to track new virus strains and variants.
Article continues below advertisement
How the market is responding to dropping tech stocks
The Nasdaq Composite Index is down 3.21 percent as of Feb. 23. Apple stock (NASDAQ: AAPL) has fallen 14.9 percent in the past month. During the same period, Tesla shares (NASDAQ: TSLA) fell 27.59 percent.
Article continues below advertisement
Meanwhile, the S&P 500 fell 1.26 percent and the DOW Industrials index fell a comparatively low 0.58 percent. Futures contracts are slimming, with Nasdaq-adjacent contracts down 1.8 percent, according to The Wall Street Journal.
Article continues below advertisement
Will tech stocks rebound?
A lot of the market behavior in the tech sector can be traced back to fears of inflation. This is a valid concern, but the economic stimulus isn't avoidable—particularly given the potential for troubled economic standing.
Overvaluation is also a key concern in the tech sector, and high-priced shares could suffer the largest consequences. Signs of a bubble have presented themselves over the last few quarters, including market euphoria, profit-taking, and (as we see now) panic.
Meanwhile, AMC Entertainment (NYSE: AMC) is thriving after movie theater restrictions were lifted in New York City. This mild silver lining isn't likely to outlast the tech stock tumble, although swifter stimulus approvals could speed up the sector's recovery.