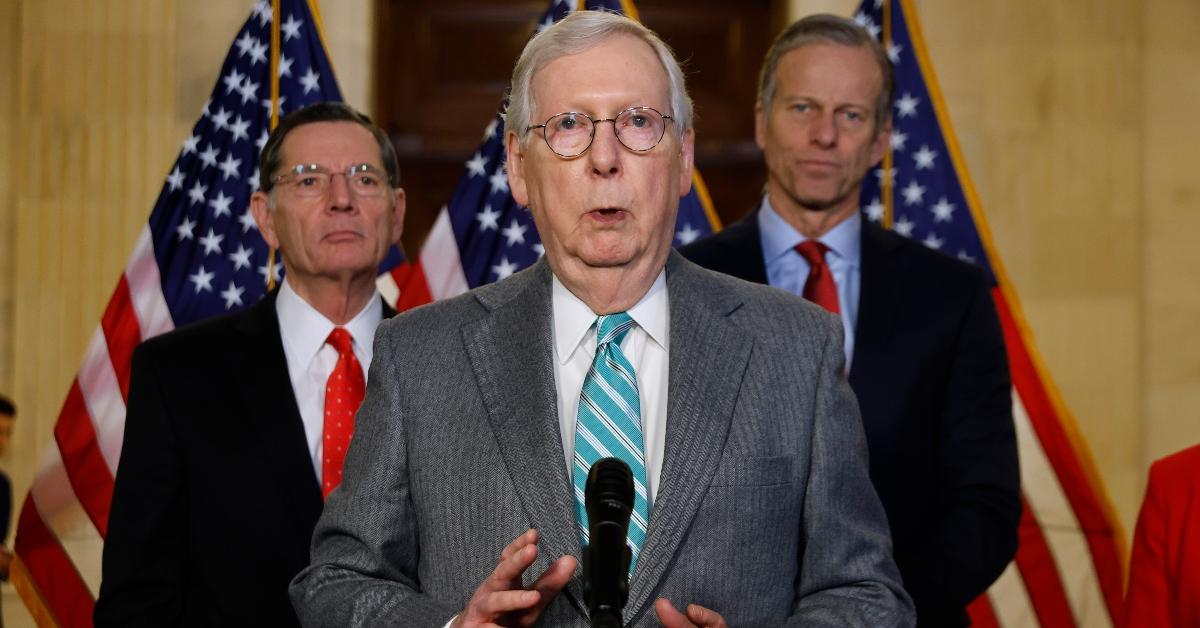 Why Are Republicans Against the Voting Rights Bill?
By Danielle Letenyei

Jan. 20 2022, Published 11:08 a.m. ET
Republicans said no again to two voting rights bills on Jan. 19. They have blocked the bills on four other occasions through a filibuster. Why are Republicans against the voting rights bill?
Article continues below advertisement
Part of the reason why Republicans are against the voting rights bill is that the national standards for elections included in the legislation would basically invalidate new voting restrictions Republicans have imposed in states like Georgia and Texas since the 2020 elections, The New York Times reports.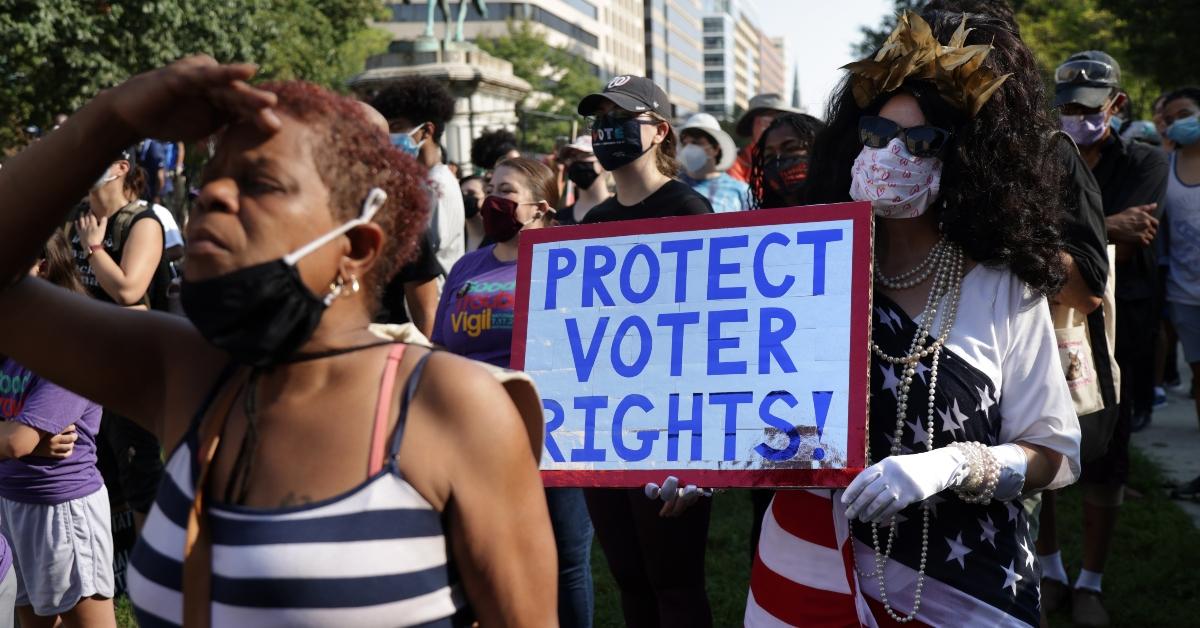 Article continues below advertisement
"Senate Republicans' real object seems to be enabling state-level Republicans to continue making it harder to vote, in an effort to tilt the playing field their way," The Washington Post editorial board wrote in an opinion piece on November 9, 2021.
Which voting bills is Congress fighting over?
The two voting bills at issue are the Freedom to Vote Act and the John Lewis Voting Rights Advancement Act.
Article continues below advertisement
The Freedom to Vote Act would expand voter registration and voting access via absentee and early voting. It also restores the voting rights of those in prison, requires states to conduct post-election audits of federal elections, and establishes Election Day as a federal holiday. The bill addresses campaign finance with expanded requirements on the disclosure of campaign fundraising and disclaimers on political advertising.
Named for the late civil rights leader and congressman, the John Lewis Voting Rights Advancement Act would require certain states and voting jurisdictions with a history of racial discrimination to get approval from the U.S. Department of Justice before they can change voting rules. This provision was originally included in the Voting Rights Act of 1965 but removed after a 2013 Supreme Court decision, CNBC reports.
Article continues below advertisement
The partisan debate continued for over 10 hours.
The debate over the two bills reportedly lasted for over 10 hours with the senators divided down party lines. All 50 Democrats supported the bill, and all 50 Republicans opposed it. In the end, the final vote was 51 to 49. Democratic Senator Chuck Schumer, the majority leader, eventually voted with Republicans against the bill so that it could be reconsidered later, the Times reports.
Article continues below advertisement
Republicans also thwart proposed changes to Senate rules.
After Republicans blocked the voting rights bills, Democrats made another attempt to change the Senate filibuster rules, which would make it easier for a voting rights bill to pass with a simple majority. It would only allow GOP senators to voice their opposition in a filibuster on the Senate floor instead of withholding support in a vote.
The move was also shot down by a vote of 52–48, this time with Democratic Senators Joe Manchin of West Virginia and Kyrsten Sinema of Arizona siding with Republicans in opposition to the measure.
Article continues below advertisement
Manchin said that he supports voters' rights legislation but opposes any attempt to change Senate rules on a partisan basis, the Times reports.
"We'll make up new rules as we go along, invite ourselves and future majorities to disregard the rule book at will. Let this change happen this way, and the Senate will be a body without rules," Manchin reportedly said on the Senate floor.