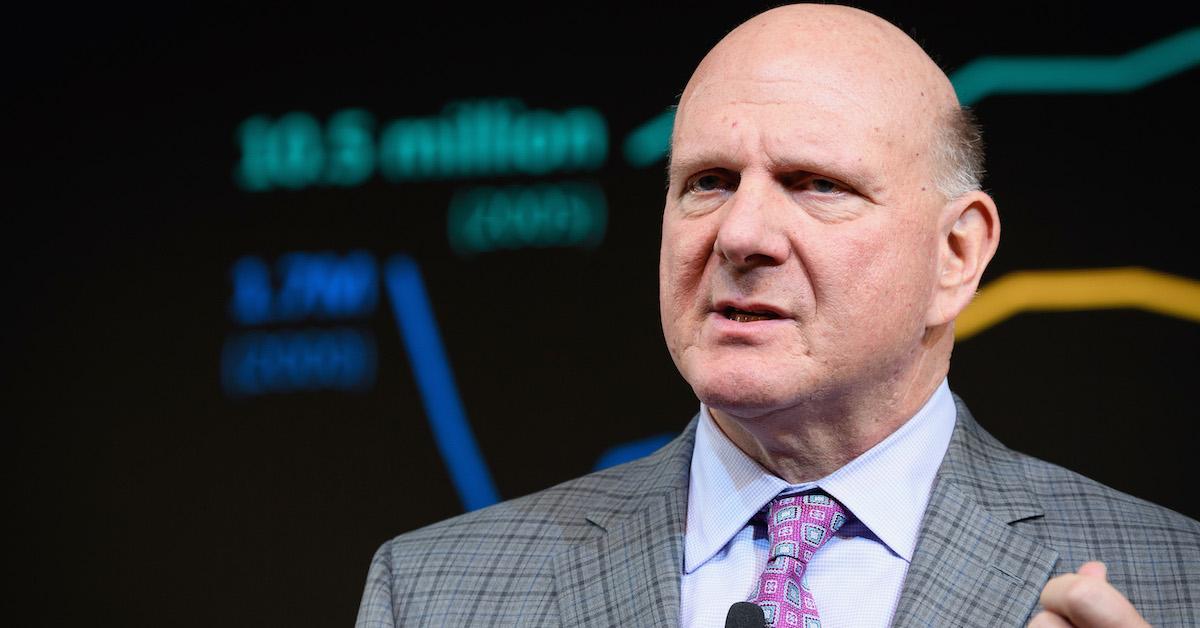 Is Usafacts.org Nonpartisan?
USAFacts, which runs the usafacts.org website, which collects and shares information about government finances, has been around since 2017. It is a frequently-cited resource, so knowing who owns and funds usafacts.org can help determine how nonpartisan the organization is.
Article continues below advertisement
Here's what we know about the ownership and funding of USA Facts, which was started by former Microsoft CEO Steve Ballmer, as well as how the site obtains its data.
What is usafacts.org?
USAFacts was founded in 2016 but launched its usafacts.org website officially in April 2017. In May 2020, USAFacts received the 2020 Webby Award in the Web category for Government and Civil Innovation.
Article continues below advertisement
When the COVID-19 pandemic hit, USAFacts launched a special hub to share data on the pandemic impact and recovery. Moreover, USAFacts shared some information about the 2020 U.S. presidential election results.
Article continues below advertisement
Who owns usafacts.org?
Former Microsoft CEO Steve Ballmer founded USAFacts. Ballmer's goal with the site was to make data about government finance more accessible and to help the public better understand the government's impact. USAFacts shares information about government tax revenue, spending, and the results from the federal government down to local government level. The information on usafacts.org comes from government sources, such as statistical databases and reports.
Does Usafacts.org provide data without political bias?
USAFacts says it obtains its data solely from government sources for consistency and to avoid bias. It argues that data collected by think tanks and outlets that express a particular viewpoint may not be reliably nonpartisan.
Article continues below advertisement
According to their own website, USA Facts partners with "academic institutions and experts like the Penn Wharton Budget Model's (PWBM) and the Stanford Institute for Economic Policy Research (SIEPR)" to ensure the accuracy and bias-neutrality of the data.
Article continues below advertisement
Who funds usafacts.org?
Since usafacts.org is free to use but has bills to pay, who foots its bills? USAFacts is funded by Steve Ballmer and his wife, Connie Ballmer. The project cost $10 million to launch and running the site costs between $3 million and $5 million a year. The organization says it doesn't accept funding from external sources, such as outside donations or grants.
USAFacts believes relying on its founders to foot its bills makes it independent and ensures it remains nonpartisan. Aside from not accepting external funding, usafacts.org doesn't receive nonprofit tax exemption. USAFacts also paid $10 million to air a television ad campaign during the 2020 presidential debate in order to encourage Americans to visit the site for nonpartisan facts.
Article continues below advertisement
Though the out-of-pocket costs for Ballmer seem high, the USAFacts founder is a billionaire, whose net worth is about $80 billion. Ballmer also owns the Los Angeles Clippers. He purchased the NBA team for $2.0 billion in 2014. Ballmer also owns The Forum. He purchased the sports and entertainment venue for $400 million earlier this year from the Madison Square Garden Company.
Although Steve and Connie Ballmer also run Ballmer Group, USAFacts is a separate legal entity from the philanthropy group. The Ballmer Group makes strategic investments in nonprofits with a view of improving the economic status of America's poor families. The group operates from an understanding that every American child should have an equal chance to achieve the American Dream.