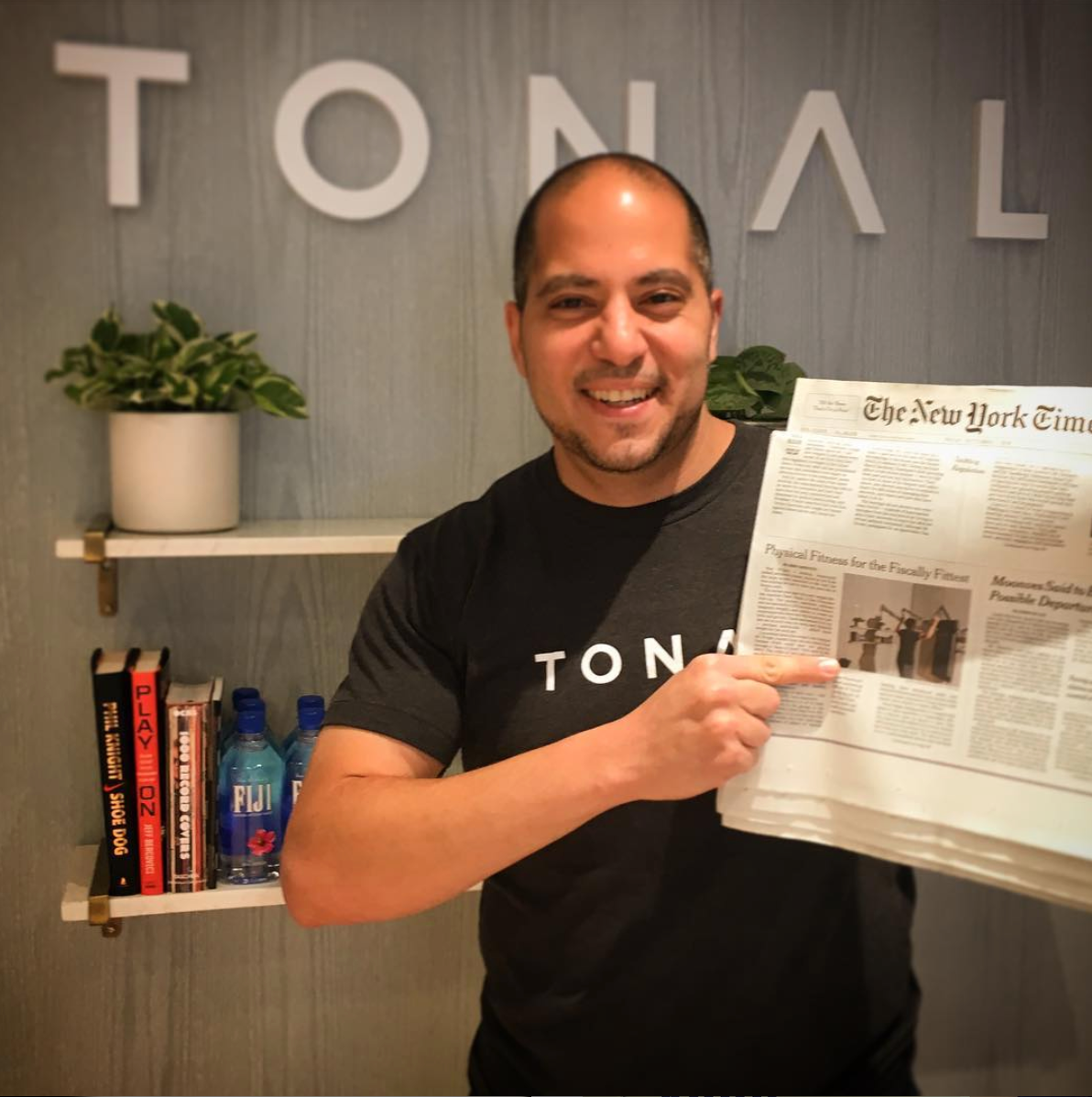 Lebron James Is the Latest Tonal Investor—Who Owns the Company?
Tonal has gained another new investor and star athlete to back its products. Tonal announced its partnership with LeBron James on Oct. 13. James is heavily invested in the sports and fitness industries as well as many other industries. The entrepreneur's investment portfolio includes the Boston Red Sox, Apple, and Liverpool F.C.
Article continues below advertisement
Article continues below advertisement
Tonal has steadily become a bigger competitor for companies like Peloton, Bowflex, and NordicTrack. Instead of having a traditional weight rack and bench in your home, the Tonal machine is a single device that offers resistance strength training. This gives you the opportunity to do workouts in the comfort of your home without lots of equipment taking up space.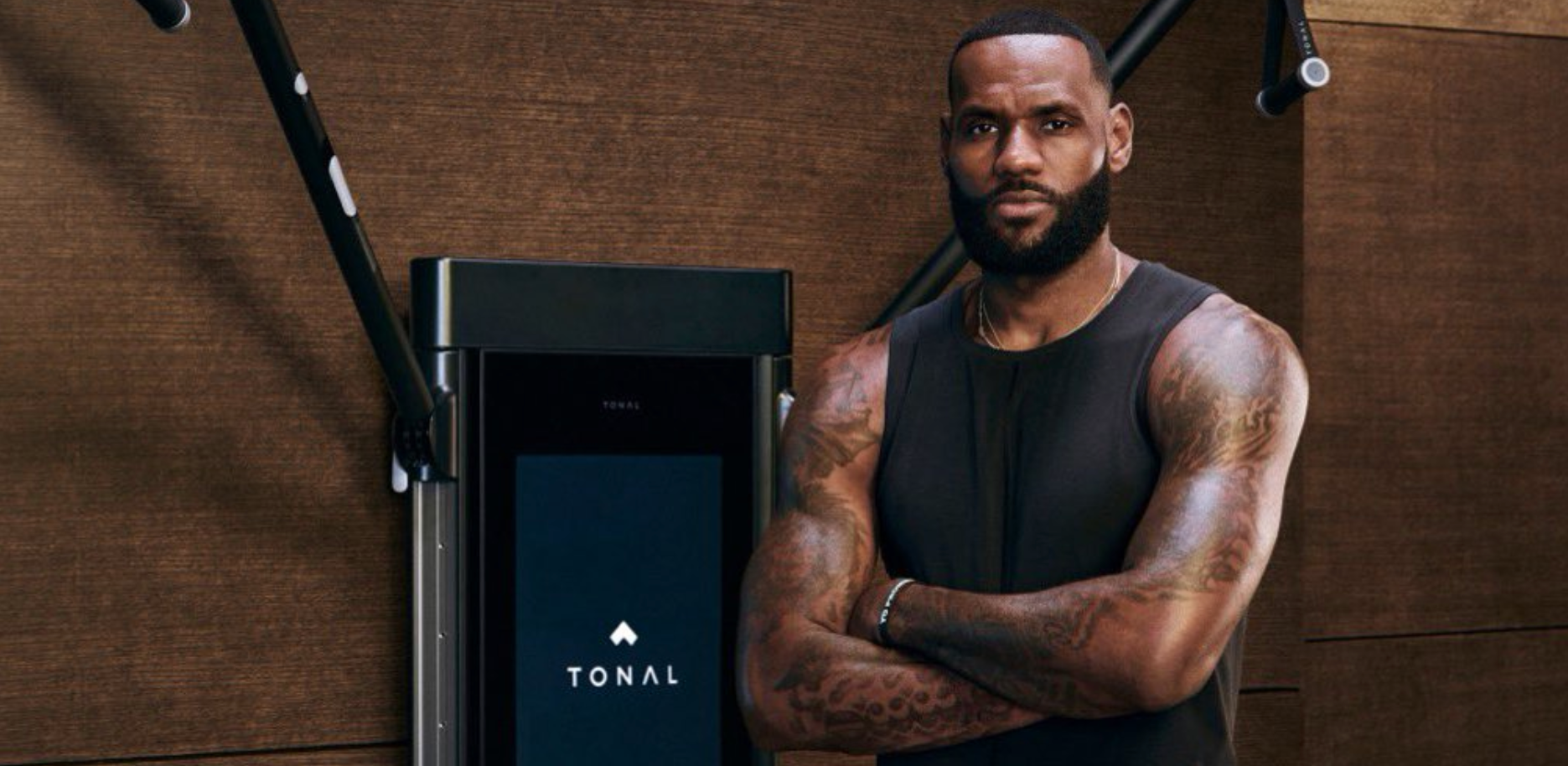 Article continues below advertisement
Many public figures along with LeBron James have invested in Tonal.
Along with an undisclosed investment from the NBA megastar, James will play a role in Tonal's future advertising campaigns. Other athletes have invested in the company include Serena Williams, Tony Gonzalez, Maria Sharapova, Steph Curry, and Klay Thompson.
In March, the company had a Series E funding round and raised $250 million, which gave the fitness equipment brand a valuation of over $1.6 billion at the time. The funding drew investments from other legendary athletes including Mike Tyson, Sue Bird, and Larry Fitzgerald. Tonal's executives have previous experience at companies including Google, Johnson & Johnson, and Apple.
Article continues below advertisement
Article continues below advertisement
Aly Orady's past struggles with obesity helped launch Tonal.
Aly Orady, the CEO and founder of Tonal, launched the company in January 2015. The San Francisco native has expertise in computer engineering, architecture, networking, cloud software, virtualization, enterprise management, and other areas in the computer field.
Article continues below advertisement
Orady has an undergraduate degree in computer engineering from McMaster University. Later, he earned a Master's degree in Computer Networking and Architecture from Stanford University. The skilled computer architect earned his Bachelor's degree at 19 years old and his Master's dregree at 23 years old. He was able to graduate from college early because he graduated high school at the age of 15.
Article continues below advertisement
Although Orady was highly skilled in computers at a young age, he's publicly expressed how he struggled to manage his weight throughout his entire life. Orady admitted that he was overweight during his childhood and up until 2013.
Article continues below advertisement
In 2013, the Tonal founder made a change in his life. Orady developed type 2 diabetes and struggled with sleep apnea. He had been working for Samsung for approximately a year. At the end of 2013, Orady quit his job to focus on his weight.
After leaving Samsung, Orady trained extensively for months and lost 70 pounds. The only problem with his training was that he had to go to the gym and wait to use machines and equipment, which meant wasted time. Later, Orady developed single machines that use electronic resistance and Tonal was born.
Aly Orady's net worth
Orady's net worth isn't publicly known. It's safe to assume that with Tonal's valuation over $1.6 billion, Orady's net worth is at least in the millions. Orady has worked in Silicon Valley for over 20 years and has developed various technologies for not only Tonal but other major companies as well. While Orady's net worth isn't known, he's likely a very wealthy man.