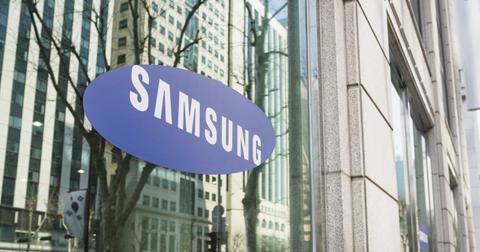 How U.S. Investors Can Buy Samsung Stock Through ETFs
By Ruchi Gupta

Updated
Samsung stock gives investors exposure to several businesses from smartphones to semiconductors and television sets. The company operates a diversified business and dominates many of its industries.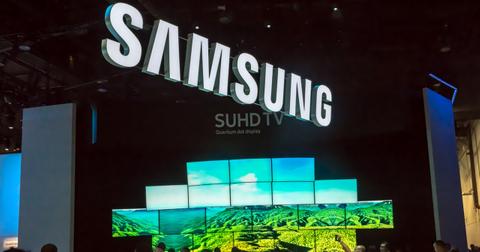 In recent Samsung news, the South Korean company unveiled its latest foldable smartphone model. The company will also produce Nvidia's latest graphics chip.
When is Samsung's Galaxy Z Fold 2 launch date?
On Sept. 1, Samsung unveiled its latest foldable smartphone. The Galaxy Z Fold 2 is the third foldable phone in Samsung's portfolio. The first model was the Galaxy Fold, which was followed by the Galaxy Z Flip.
Galaxy Z Fold 2 will cost £1,799.00 in the UK. Samsung's pre-order page is already live. Confirms September 17th shipping date and September 18th release. https://t.co/HpkErtigWJ

— Max Weinbach (@MaxWinebach) August 27, 2020
The Galaxy Z Fold 2 will launch on Sept. 18. T-Mobile, Verizon, and AT&T will all carry the Galaxy Z Fold 2 when it launches. The device will cost $1,999, which indicates that it targets the luxury smartphone market.
Although foldable phones are currently niche products, they are expected to go mainstream in 2022. For example, the foldable phone shipment is expected to reach 30 million units in 2023. Being one of the first makers of foldable phones, Samsung should benefit significantly as the designs become popular.
Samsung wins Nvidia chip production business
Samsung's semiconductor unit makes both Samsung-branded chips and contract manufacturing. On the contract manufacturing side, Nvidia picked Samsung to produce its new GeForce RTX 30 Series graphics processing chip. Samsung could make as much as $1.0 billion in revenue from the Nvidia GeForce RTX 30 Series chip manufacturing contract.
How to buy Samsung stock through ETFs
How do U.S. investors buy Samsung stock? The shares don't trade on Nasdaq or the NYSE. As a result, purchasing Samsung stock isn't as straightforward for U.S. investors. To purchase Samsung shares directly, a U.S. investor would either open a Korean brokerage account or purchase Samsung shares over the counter in the unregulated market.
However, purchasing Samsung shares directly isn't the only way to get exposure to the company. Investors can also buy Samsung stock indirectly through Korean-focused ETFs with exposure to the company. Some of the Korean ETFs with substantial exposure to Samsung stock include the iShares MSCI South Korea ETF, the Franklin FTSE South Korea ETF, and the iShares S&P Asia ETF. Among these three Korean ETFs, the iShares MSCI South Korea ETF has the largest Samsung exposure at more than 20 percent.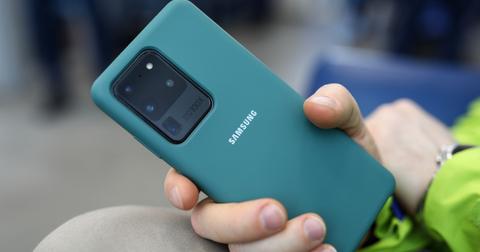 ETFs invest in a basket of assets and offer them to investors as a single security. Some ETFs pay dividends to their shareholders and can be a good source of regular income. While ETFs can be a great way to get exposure to a diverse range of stocks, investing in them comes with a cost, mainly in the form of the expense ratio.
What is Samsung's stock price today?
Samsung shares trade on the Korean Exchange. Samsung stock gained 0.37 percent today to trade at 54,400 Korean won ($45.80). The stock is down 2.5 percent this year compared to an 83 percent gain in Apple stock. However, Daiwa Capital Markets sees Samsung stock increasing more than 50 percent over the next 12 months to trade at 82,0000 won ($69).