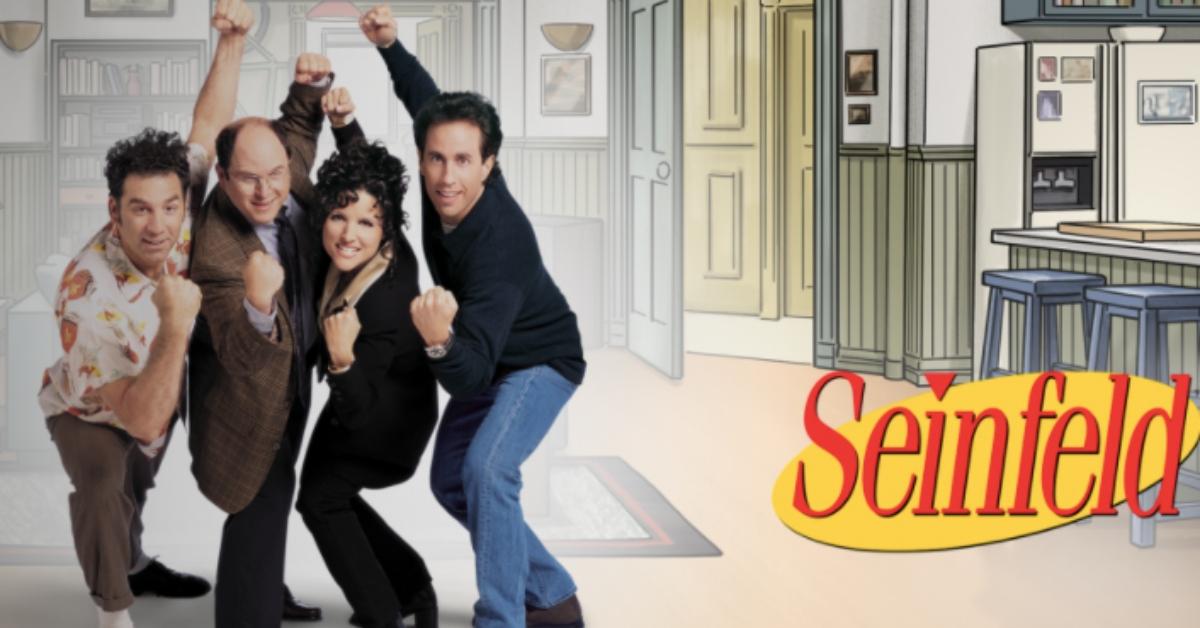 Iconic Sitcom 'Seinfeld' Starts Streaming This Week on Netflix
By Danielle Letenyei

Oct. 4 2021, Published 2:58 p.m. ET
The show about nothing is coming to Netflix. Starting this week, all 180 episodes of the iconic comedy series Seinfeld will be available on Netflix to viewers across the world.
Article continues below advertisement
Will having Seinfeld on Netflix help it compete with the likes of HBO, HBO Max, and Peacock? In the past, Netflix lost some other legendary television shows to its competitors.
Who owns the Seinfeld TV show?
Netflix has owned the worldwide rights to the popular show since 2019 when it paid distributor Sony Pictures Television $500 million for a five-year deal. At the time, competitor Hulu owned the rights to broadcast the show domestically, so Netflix had to wait until that deal was up this year.
Article continues below advertisement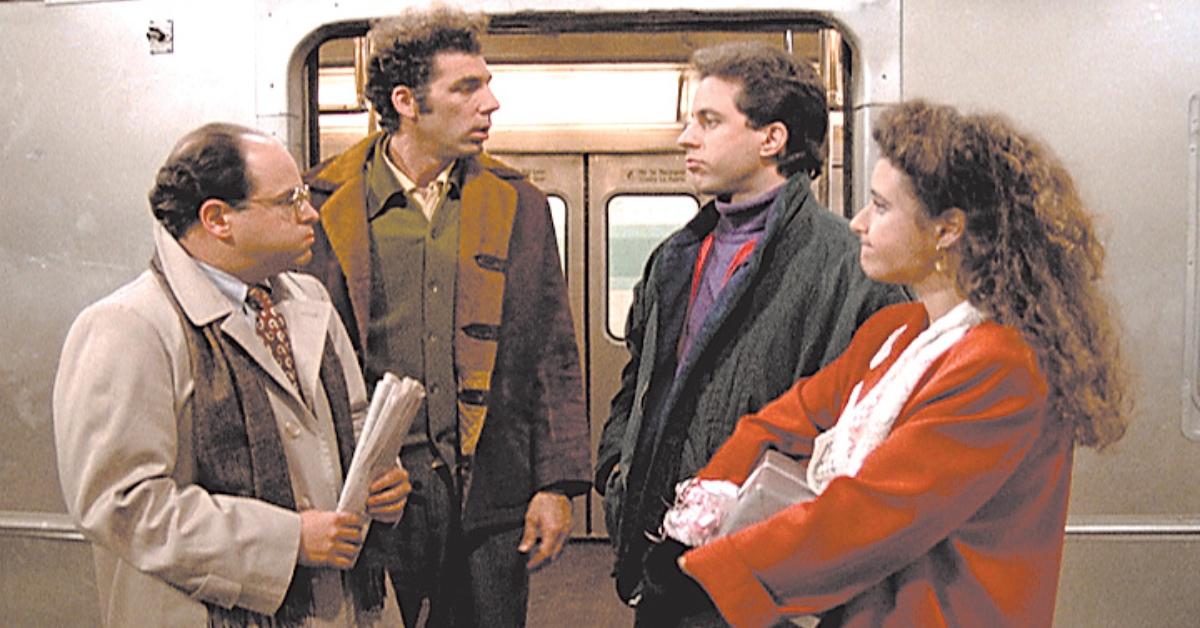 Netflix's acquisition of the show can hopefully help it replace two other legendary comedies, Friends and The Office, that it lost to competitors. In 2019, Netflix lost the bid for Friends to WarnerMedia, which owns HBO and HBO Max (where the show now resides). When Friends was on Netflix, it was reportedly its second-most streamed show.
Article continues below advertisement
Earlier this year, the beloved NBC sitcom The Office left Netflix to go to NBC's new streaming platform, Peacock. The Office had been Netflix's most-streamed show.
Netflix is already home to other Jerry Seinfeld shows, including Comedians in Cars Getting Coffee and the stand-up special Jerry Before Seinfeld.
Article continues below advertisement
"Seinfeld is the television comedy that all television comedy is measured against," Netflix chief content officer Ted Sarandos said in a 2019 statement about the acquisition. "It is as fresh and funny as ever, and will be available to the world in 4K for the first time. We can't wait to welcome Jerry, Elaine, George and Kramer to their new global home on Netflix."
Seinfeld influenced popular culture.
Seinfeld first aired on NBC in 1989. The show was created by Jerry Seinfeld and fellow comedian Larry David. Set in New York City, the show features the life of Seinfeld (as himself) and his three friends George, Elaine, and Kramer. It's a self-described "show about nothing" focused on daily life happenings.
Article continues below advertisement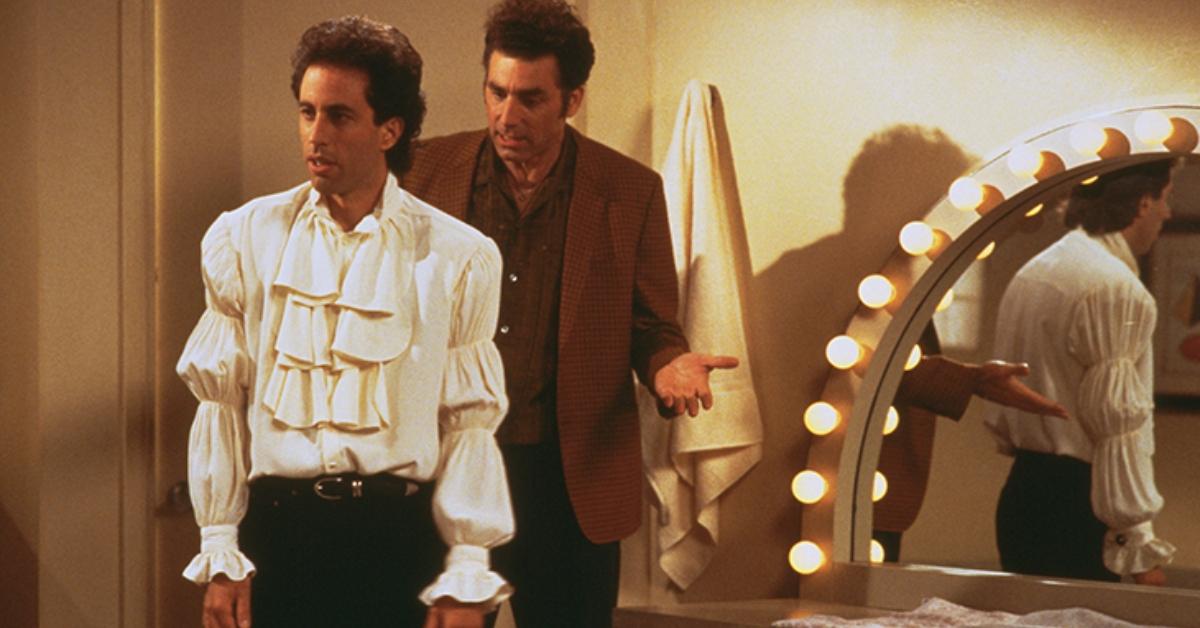 Recognized as one of the greatest and most influential sitcoms of all time, many references from Seinfeld have made their way into popular culture like "not that there's anything wrong with that," "yada, yada, yada," "shrinkage," and "maybe the dingo ate your baby." Even special Festivus celebrations were born out of the episode about George's father's unique holiday celebration.
Article continues below advertisement
Fans were excited at first about Seinfeld coming to Netflix.
No one could be happier about Seinfeld coming to Netflix than the show's millions of fans across the globe.
"It may be Monday, but let this serve as a reminder that #Seinfeld is on Netflix. So there's that for later today. Which is nice," tweeted Matthew Spencer.
Article continues below advertisement
"All 9 seasons of Seinfeld on Netflix! I finally have a series to watch, been lost since The Office was taken off," tweeted Guaptober.
Netflix's new ratio aspect shows signs of shrinkage.
However, Netflix's streaming of the show hints at signs of shrinkage. The streaming platform narrowed the sitcom's original ratio aspect from 4:3 to the more modern 16:9. The result caused many key elements to be cut out of the picture. Die-hard fans aren't happy about the change.
Article continues below advertisement
"Seinfeld aspect ratio on Netflix is annoying. Maybe not as annoying as the Simpsons on Disney+, but annoying nonetheless," tweeted Bhavinho.
"It's psychotic to spend like $500 million on the streaming rights for Seinfeld and not show it in the right aspect ratio," tweeted fivepoisonskid's monster.