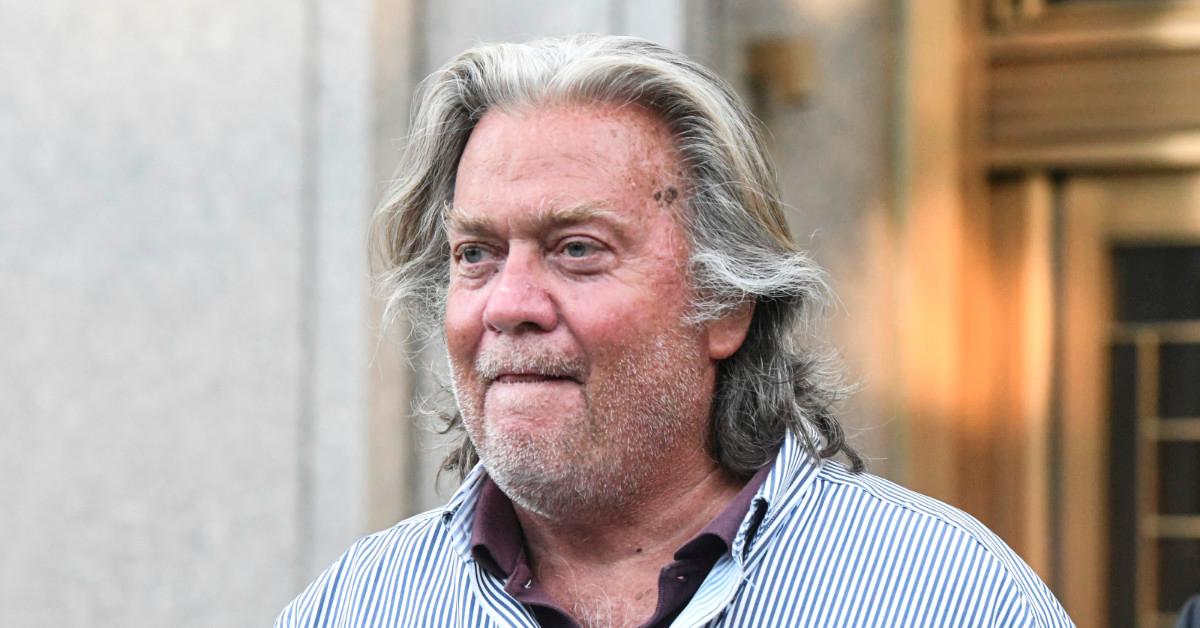 Former Trump Adviser Steve Bannon Earned Money From 'Seinfeld'
By Dan Clarendon

Aug. 11 2021, Published 2:14 p.m. ET
He didn't even last seven months in the White House, but Steve Bannon's reported net worth, if accurate, means that he never has to work another day in his life.
Nevertheless, the scandal-plagued political strategist and former Breitbart News chairman continues to work and host the podcast War Room.
Article continues below advertisement
In fact, Bannon's podcast made headlines last month when he and MyPillow CEO Mike Lindell told listeners to watch MSNBC instead of Fox News. "They're blowing us off, and they hate you [gesturing to Lindell] in the audience, but they're still doing real coverage," Bannon said, according to Newsweek.
Here's more information about Bannon's wealth, his career in entertainment media, and his failed venture in Italy.
Steve Bannon had a net worth of as much as $48 million in 2017.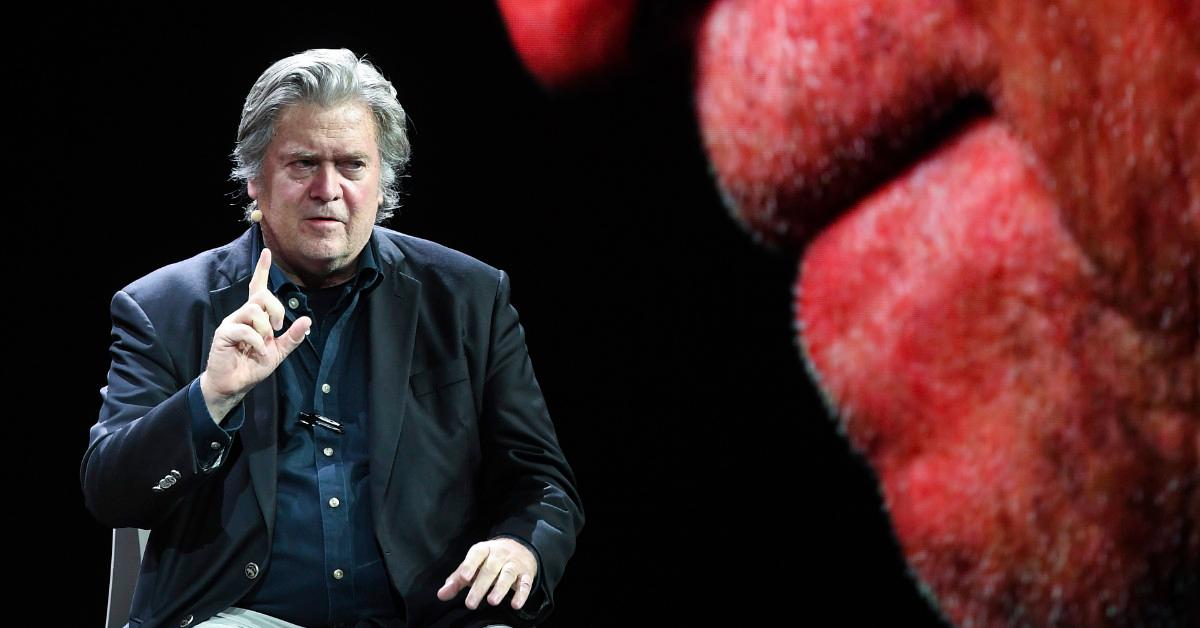 As Forbes reported in April 2017—more than halfway through Bannon's tenure as senior counselor and chief strategist to former President Donald Trump—Bannon was worth between $9.5 million and $48 million at the time. He's currently worth $20 million, according to Celebrity Net Worth.)
Article continues below advertisement
Forbes' figures came from White House disclosures, which showed that one of Bannon's holdings was a stake in his consulting firm, Bannon Strategic Advisors, worth between $5 million and $25 million. The disclosure also revealed that Bannon earned $191,000 from Breitbart News the year prior. He earned $61,000 from the right-wing nonprofit organization Government Accountability Institute, and $125,000 from data analytics firm Cambridge Analytica.
Steven Bannon once got a stake in the hit NBC sitcom "Seinfeld."
Forbes also reported that Bannon earned money through entertainment companies. Bannon's investment firm, Bannon & Co., advised Westinghouse Electric on the sale of the production company Castle Rock to Ted Turner, and in exchange, Westinghouse offered Bannon a stake in five Castle Rock shows.
Article continues below advertisement
One of those five shows was the hit NBC sitcom Seinfeld, which had racked up an estimated $3.26 billion in syndication earnings as of the time of the Forbes report, although there weren't specifics about Bannon's stake in the so-called "show about nothing."
SG Cowen Securities Corp., backed by the French bank Société Générale, acquired Bannon & Co. in 1998 for an undisclosed sum. The SG Cowen head of investment banking told Variety that Bannon and co-principal Scot Vorse were "compensated generously" and that the deal "made everybody economically happy."
Article continues below advertisement
Steve Bannon has produced Hollywood films and political documentaries.
Bannon has other ties to showbiz. He was an executive producer of the 1991 Sean Penn film The Indian Runner and a co-executive producer of the 1999 Julie Taylor film Titus.
Bannon's more recent producing credits have been on documentaries with titles like Battle for America, District of Corruption, and Clinton Cash. However, he did return to scripted fare as an executive producer of Sweetwater, a 2013 Western film starring January Jones and Ed Harris.
Steve Bannon lost his bid to open a right-wing political academy in Italy.
Bannon's last few years have been turbulent, to put it mildly. He departed the White House in August 2017 amid reports that he was fired. He was ousted from Breitbart in January 2018. In August 2020, Bannon was arrested on charges of defrauding donors to the We Build the Wall campaign, although President Trump later pardoned him.
In March 2021, Bannon lost a legal battle over Dignitatis Humanae Institute—a proposed training ground for populist leaders at a 13th-century abbey in Frosinone, Italy, according to ABC News. Bannon was one of the institute's backers, but Italy's Council of State found that the institute "obtained an economic advantage (winning the concession of a culturally relevant asset via a process of selection) on the basis of declarations made at the time of the bid that were subsequently shown to be not true."