Esports Org OTK Now Boasts Heavy-Hitters From Twitch and YouTube
Who owns OTK? Schlatt, for starters. The YouTube star told viewers he has equity in One True King, a year-old media production company.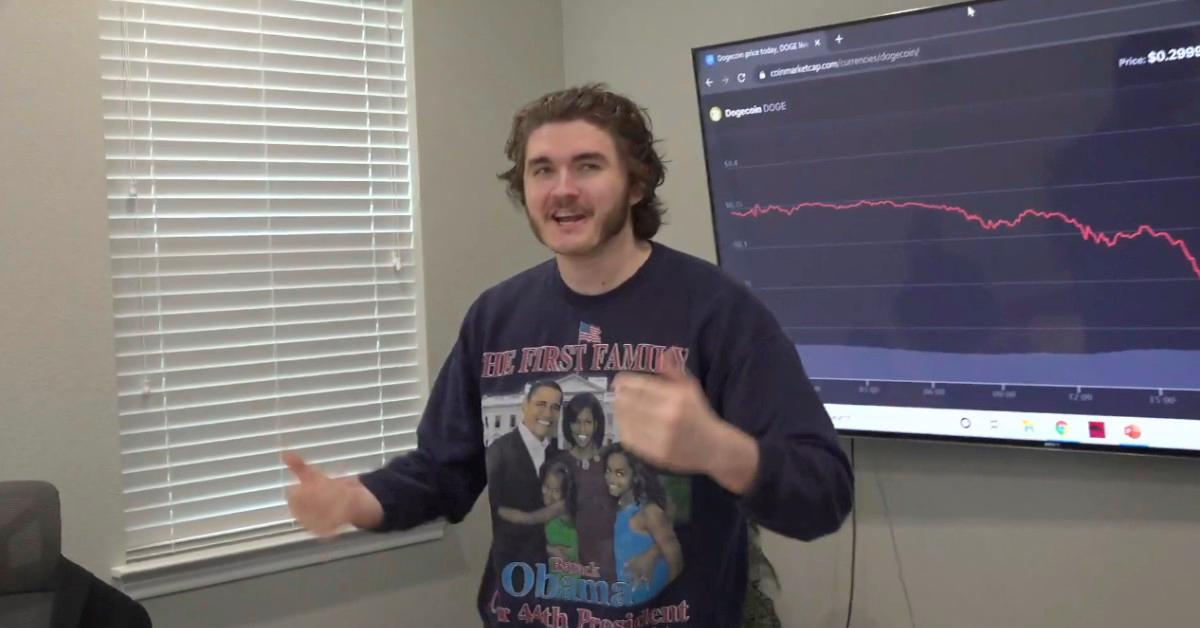 Esports fans could hardly believe who owns OTK equity now. In a jokey video live-streamed in May, Twitch star Asmongold said he sold the org to YouTube star Schlatt. (As Schlatt later clarified on YouTube, he is an owner and equity-holder of OTK.)
In the Twitch video, OTK star Mizkif confirmed Schlatt "really is" in the org, saying, "This entire time, Schlatt was being honest when he said he wanted equity. He got a little bit more than we thought, but Schlatt really is the newest member of OTK."
Article continues below advertisement
Article continues below advertisement
YouTube commenters were astonished by the news. "Never would I have thought that Asmongold and Schlatt would be sitting and talking in the same room, being from two completely different groups and games," one wrote.
Another person commented, "I always had the two of them on completely different sides of YouTube that would hardly ever cross, but now here they are."
A third user commented along similar lines, writing, "Watching Schlatt and Asmongold and just watching the worlds connect is so wild."
OTK launched as a "media production company and lifestyle brand" in October 2020.
Asmongold and Mizkif came together with fellow streaming stars Esfand, Rich Campbell, and TipsOut to start One True King—or OTK—in October 2020. The organization is based in in Austin, Texas, according to TheGamer.
"We came up with this idea of making an org, and building the org around our friends—building the org around friendship in general," Asmongold said in the group's announcement video.
Article continues below advertisement
And they already had hopes of adding other streamers to their roster. "We're part of a network of, in my opinion, the most talented and creative streamers on Twitch—and by coming together—we're going to be able to make some of the best content on Twitch, YouTube, and beyond," Esfand explained to TheGamer at the time.
Article continues below advertisement
Article continues below advertisement
At the same time, the OTK founders also announced four members of their World of Warcraft team—Ryan "Trill" Costello, Richard "Mes" Simpson, Chuck "Cdew" Dewland, and Michael "Samiyam" Hlubek—according to The Loadout.
But OTK "isn't just a WoW org," Esfand told TheGamer. "While some of us do come from World of Warcraft, we see OTK as more of a media production company and lifestyle brand as opposed to being confined to any one game or section on Twitch."
Article continues below advertisement
Nmplol, Cyr, and Tectone have since joined the group.
Two weeks after OTK went live, Twitch streamer Nick "Nmplol" Polom joined the organization, bringing with his massive Twitch following, which now stands at 935,000 followers.
This October, as One True King marked its first year in business, the organization announced that streamer Cyr would join its ranks. According to Dot Esports, Cyr is a Twitch star known for his role-play streams, and he boasts more than 430,000 followers on the live-streaming platform.
Article continues below advertisement
And on Nov. 22, OTK welcomed its ninth member, adding Tectone to the team. Tectone is a Genshin Impact streamer who has accrued more than 740,000 subscribers on YouTube, as Dot Esports reported at the time.