Right-wing conservatives have a bone to pick with some of America's most prominent media platforms. Facebook and Twitter are fact-checking posts while Fox News is officially projecting Joe Biden as president-elect. As a result, platforms such as Parler and Newsmax are replacing old favorites, and they're taking off.
Article continues below advertisement
The Parler app has practically doubled in popularity since the U.S. election, now achieving more than eight million downloads. Meanwhile, Newsmax—a media platform that streams pro-Trump political coverage—had hundreds of thousands of viewers on election night.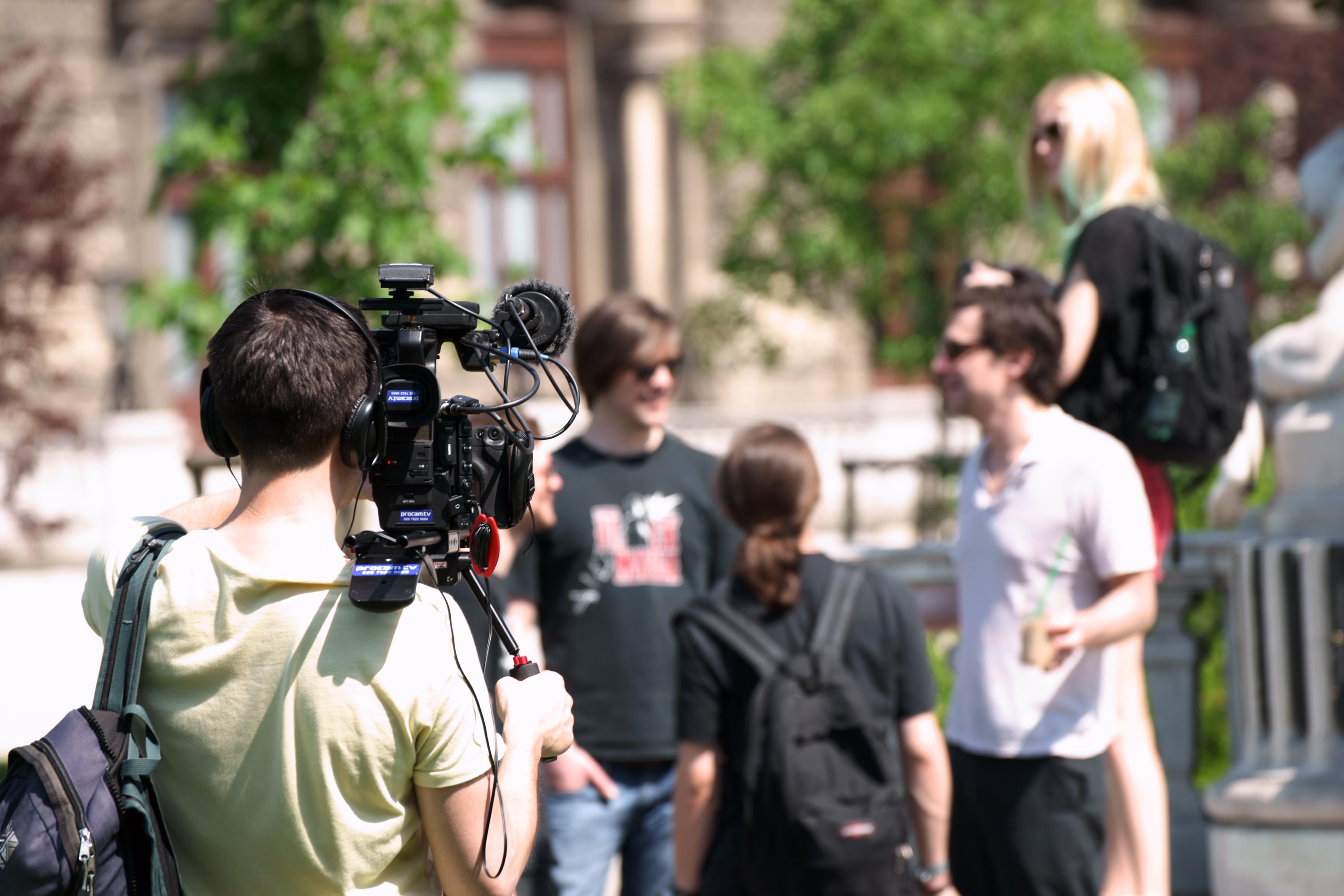 Article continues below advertisement
Who owns Newsmax Media?
Christopher Ruddy founded the Newsmax website in 1998. At the time, big-time investors supported the platform, including the family of deceased CIA director William J. Casey. Newsmax has always been one to promote conspiracy theories, starting with those surrounding the 1993 suicide of Deputy White House counsel Vince Foster.
Today, Newsmax TV is operated by Newsmax Media, which remains spearheaded by CEO Ruddy. The Qatari government has invested in Newsmax since 2018, when it acquired a major stake in the company.
Article continues below advertisement
Newsmax embraces the "Hammer and Scorecard" conspiracy theory
Newsmax White House correspondent Emerald Robinson is one of many Trump enthusiasts who have backed a recent conspiracy theory. The theory states that a supercomputer, "Hammer," paired up with a software, "Scorecard," to perform voter fraud in real-time. The theory's believers, who include Steve Bannon and George Papadopoulos, say this is what led to the Biden lead.
So who started the "Hammer and Scorecard" conspiracy theory? None other than Dennis Montgomery, a former intelligence officer who once falsely claimed he had technology that could track Al Qaeda's movements.
Article continues below advertisement
Did Fox News ratings drop?
Just about every news outlet has called the 2020 U.S. presidential race in favor of Biden. One of those outlets is Fox News, a notably conservative media platform. The media company has not admitted it believes voter fraud is an issue for this election, and it has called swing states in favor of Biden. As a result, some viewers felt ostracized.
Fox News ratings haven't dropped significantly, but Newsmax TV ratings were up more than 600 percent on Nov. 10, reaching 437,000 viewers.
Article continues below advertisement
Is Newsmax a public company?
Newsmax Media is not a public company, which means it's only backed by private or institutional investors.
Does Newsmax have stock?
Because Newsmax isn't public, it doesn't have publicly available stock. Private investors own certain stakes in the company. Since Newsmax's moment of fame, however, Fox News stock ("FOX" on the Nasdaq Exchange) has dropped 6.26 percent.
Article continues below advertisement
Who is Christopher Ruddy?
In addition to being CEO of Newsmax Media, Ruddy is a close friend of Trump. Despite the fact that Newsmax is an undeniably conservative-leaning platform, Ruddy insists it's unbiased (calling it "alternative" instead of "conservative").
Prior to launching his own company, Ruddy wrote for the New York Post and Pittsburgh Tribune-Review. He started out criticizing President Bill Clinton, but has since become a noteworthy philanthropist for the Clinton Foundation.
Christopher Ruddy's net worth
Newsmax is a profitable company, which naturally means Ruddy reaps the rewards. Reports suggest Newsmax is worth at least $100 million. Ruddy hasn't released his own net worth, but since he's the founder, owner, and CEO of Newsmax, we can connect the dots.