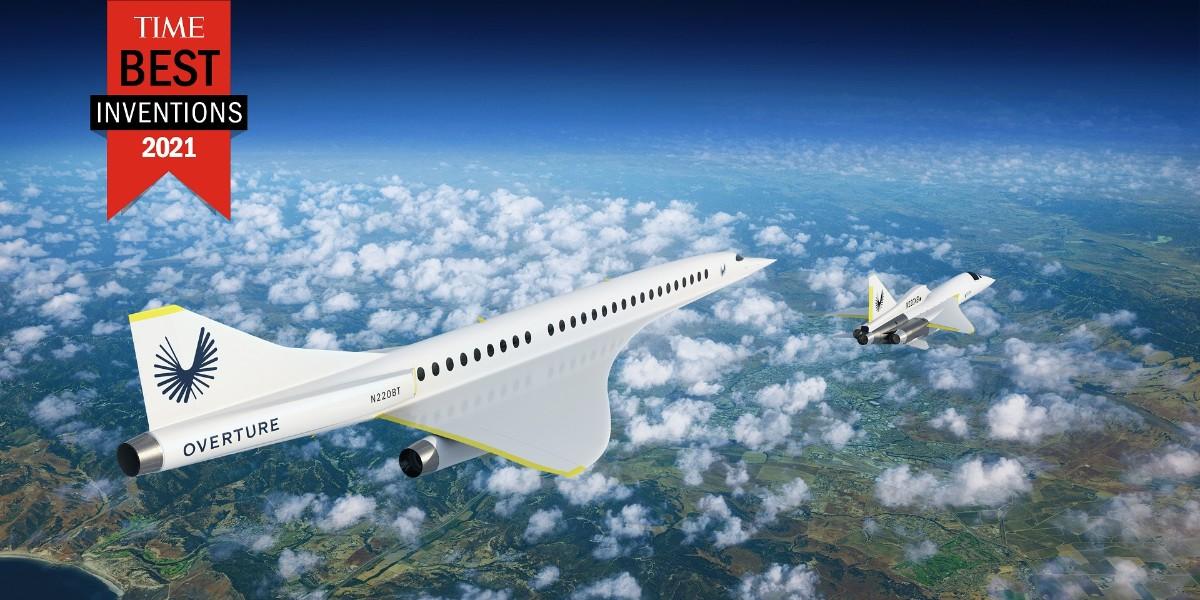 Supersonic Boom CEO Blake Scholl to Be Featured on Upcoming "60 Minutes" Episode
Traveling at the speed of sound was once a concept that could be only dreamed of—that is, until Blake Scholl founded Boom Supersonic. Scholl, who's the owner and CEO of Boom, was frustrated with how commercial planes traveled, so he decided to start his own company where the aircraft will travel at high speeds, unparalleled to any commercial plane we've ever seen. The CEO's idea has now turned into a billion-dollar company, and he'll be featured on an episode of 60 Minutes on Nov. 21.
Article continues below advertisement
Boom Supersonic has gained multiple partnerships throughout the years, including with United Airlines, Rolls Royce, and the Air Force. By 2029, United Airlines hopes to use Boom's airflyers for commercial flights. Rolls Royce will work with Boom to develop sustainable infrastructures for the aircraft. Along with offering commercial flights, airflyers will be supplied to government organizations such as the Air Force.
Boom Supersonic could soon be the go-to for commercial flights
Founded in 2014, Boom aims to have the fastest and most sustainable aircraft in the world. Since being incubated by Y Combinator in 2016, the company has received over $240 million in investments from global businesses such as Japan Airlines and American Express Ventures.
Article continues below advertisement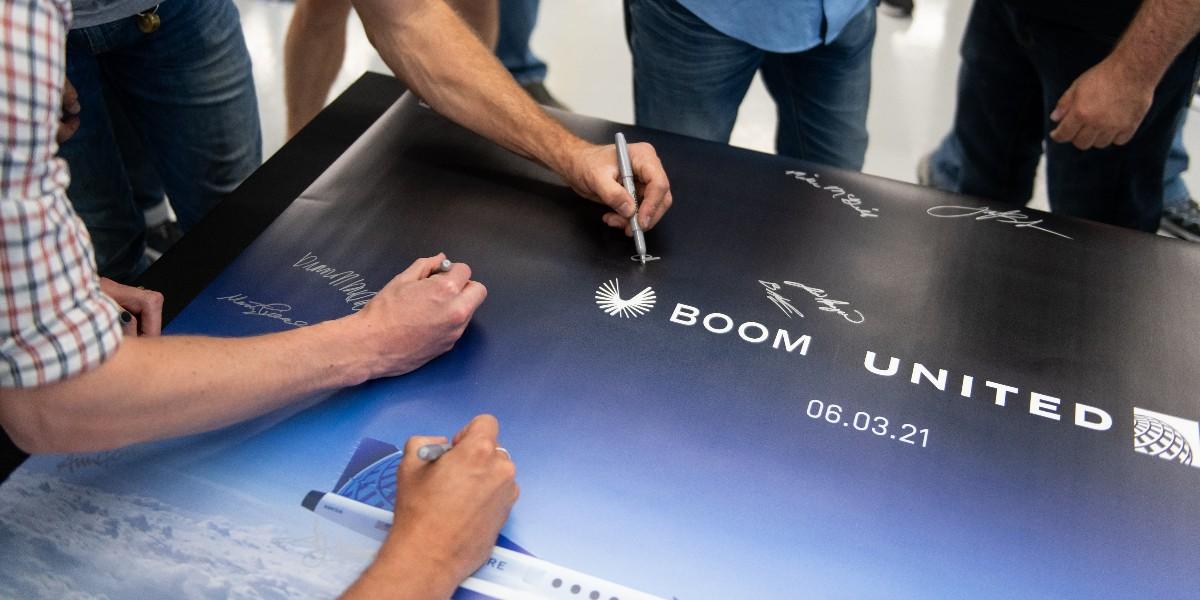 Boom held a venture capital round in April 2021, raising $45 million. The aircraft manufacturer is now worth over $1 billion and has companies and people eager to try out the aircraft.
Article continues below advertisement
What is the Boom Overture?
Boom's main project is the Boom Overture. The company has been working on the project since 2016, and the aircraft is expected to be rolled out to airlines in 2025. Boom claims that the Overture will be the world's fastest and most sustainable supersonic airliner, and the first of its kind to endure supersonic flight.
The airliner will have net-zero carbon emissions, operating on 100-percent-sustainable aviation fuels. Even some of its parts are recyclable.
Article continues below advertisement
To fully grasp how fast the Boom Overture is, it's important to note that its speed isn't even measured in kilometers or miles per hour. Instead, its speed is measured in Mach number, which is the speed of an object divided by the speed of sound. One Mach, or Mach 1, is equal to the speed of sound and approximately 767 miles per hour. The Overture has a speed of 1.7 Mach, which is equivalent to around 1,304 miles per hour.
The airflyer will be able to hold 65 to 88 passengers and have a cruising altitude of 60,000 feet, which is nearly twice the altitude that most commercial planes fly at. This allows passengers to view the world from a much broader lens. The Overture has a 4,888-mile range, allowing it to quickly reach other countries from the U.S. with ease.
Article continues below advertisement
What's Blake Scholl's net worth?
Scholl's net worth is currently unknown, but it's safe to assume that it's at least in the millions with the success of Boom Supersonic and his notable tenures at top tech companies. Scholl was a software engineer for Amazon from 2001 to 2003 and then became a manager for the company from 2003 to 2006.
Scholl later served as a senior director for Groupon from February 2012 to March 2014. He left Groupon in March 2014 and launched Boom Supersonic a month later. In 2019, Forbes reported that the CEO had invested a significant amount of his net worth into Boom.