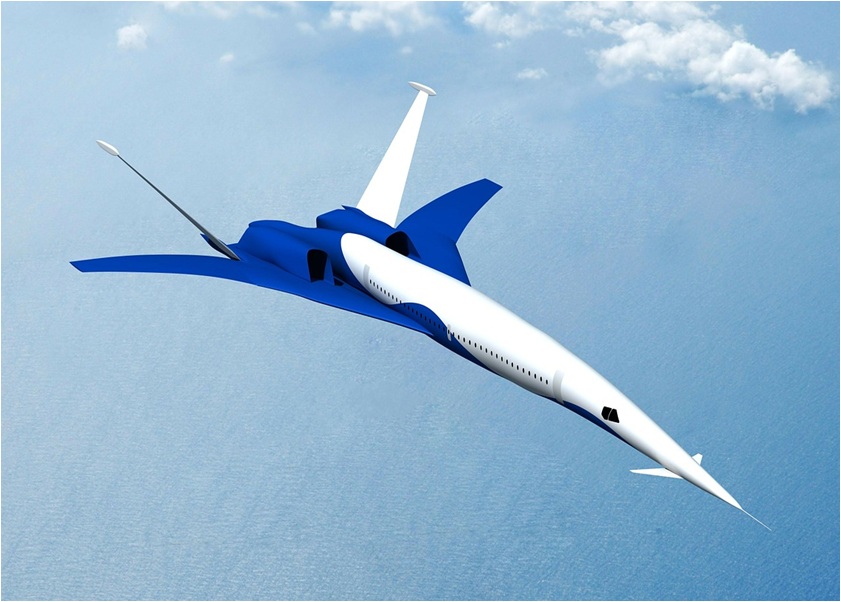 Boeing Unveils New Hypersonic Jet Concept
Boeing's hypersonic concept
On June 26, Boeing (BA) announced it has joined the race to make the next-generation version of the Concorde, a hypersonic jet. The company stated that this commuter jet concept can have military or commercial applications. In the third week of June, the world's largest aerospace company announced the concept at the American Institute of Aeronautics and Astronautics conference in Atlanta.
Kevin Bowcutt, the chief scientist of hypersonics, said, "We're excited about the potential of hypersonic technology to connect the world faster than ever before. Boeing is building upon a foundation of six decades of work designing, developing and flying experimental hypersonic vehicles, which makes us the right company to lead the effort in bringing this technology to market in the future."
Article continues below advertisement
Article continues below advertisement
Competitive landscape of supersonic jets
On November 22, 1977, the British Airways Concorde flight from London to New York made history in the world aviation industry. The flight took three hours and 30 minutes to reach the JFK International Airport in New York. However, after the tragic crash of Air France Concorde in 2000, the supersonic jet was eventually put to rest in 2003. But this wasn't the end of the aviation dream.
Boeing is not alone in this race to exceed the speed of sound. The dream will likely soon turn into a reality. The Virgin-Atlantic-backed Boom Supersonic plans to test its supersonic jet in 2019. The jet is expected to fly at 1,687 miles per hour, or twice the speed of sound! Apart from Boom, NASA, Spike, and Airbus are also in the fray to recreate Concorde's modified version.
Airbus has a joint venture with Aerion to build AS2, a private supersonic jet capable of speeds of 1,217 miles per hour. The jet's maiden flight is expected in 2023. Spike Aerospace is also developing its S-512, which is supposed to fly at a speed of 1,354 miles per hour. On top of all these concepts, NASA in association with Lockheed Martin (LMT) plans to build Plane X. This supersonic concept jet could reach speeds of 2,179 miles per hour.
ETF discussion
Boeing plans to display its hypersonic concept at the Farnborough Airshow in July 2018. The Industrial Select Sector SPDR Fund ETF (XLI) has the highest exposure of 8.1% among the companies held by the ETF. Aerospace and defense (NOC) companies and airline (DAL) companies make up 17.6% and 10.8% of XLI's holdings, respectively.
In the next article, we'll focus on Boeing's order position.