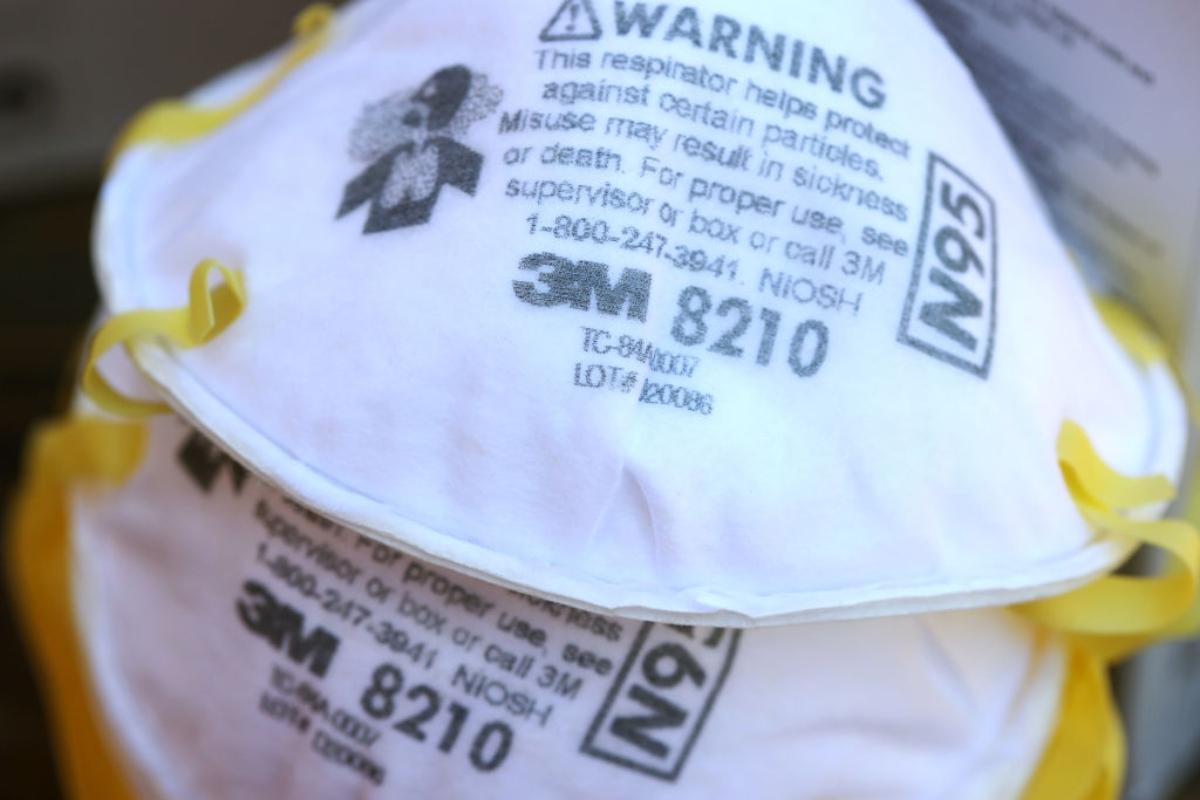 Who Makes N95 Masks? CDC Updates Its Mask Recommendations
The CDC, which recommends N95 masks to prevent COVID-19 spread, has a list of approved manufacturers. What are N95 masks and who makes them?
Recently, the CDC recommended that Americans wear "the most protective mask" available, and asked manufacturers are stepping up production. COVID-19 vaccination alone isn't enough to prevent the spread of the virus. So, masks, social distancing, and other preventive measures are recommended.
Article continues below advertisement
Article continues below advertisement
Reuters reported that, according to the U.S. Department of Health and Human Services, as of December 29, 2021, the government's Strategic National Stockpile had 747 million N95 masks. That figure is 59 times the stockpile levels before the COVID-19 pandemic. Which companies are making N95 masks, and can you invest in these companies?
How to get free N95 masks.
The government is using the "federal retail pharmacy program" in order to disburse free N95 masks throughout the country. Pharmacy chains Walgreens, CVS, and Target are participating in the distribution of the free masks. The Biden administration has authorized distribution of 400 million N95 masks.
Article continues below advertisement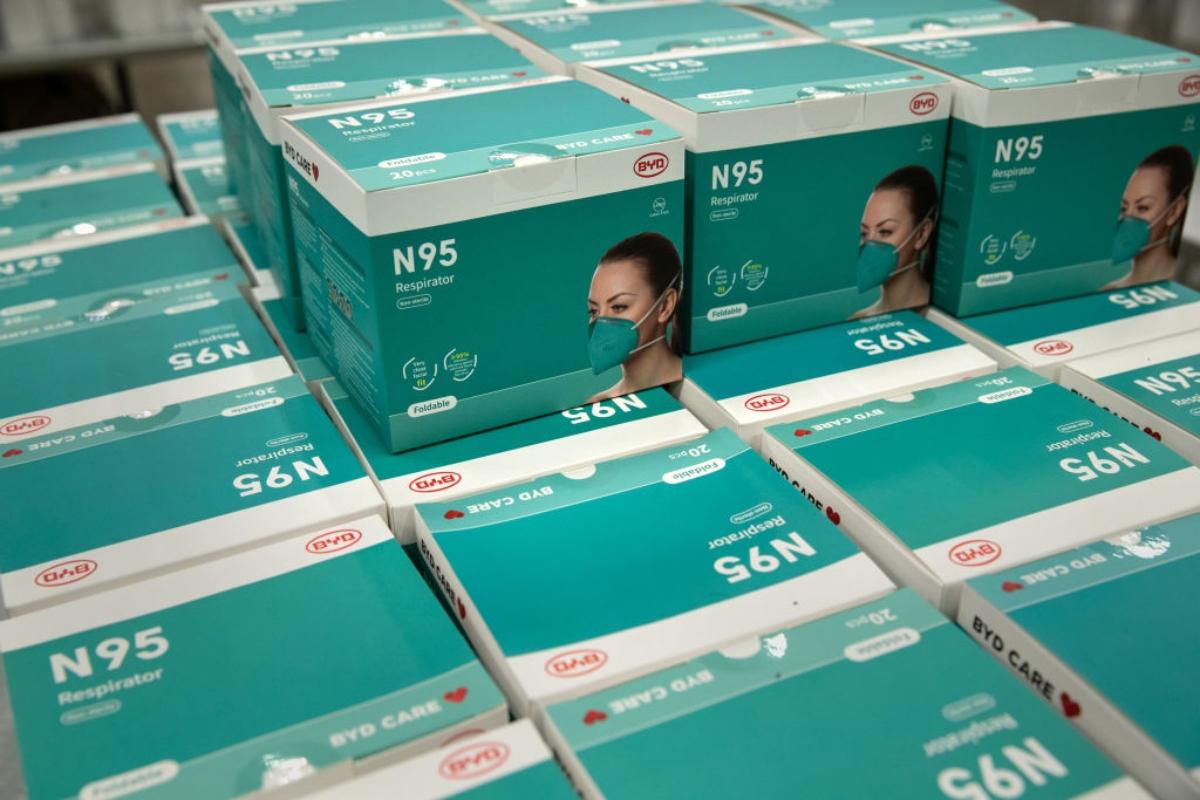 Many Americans will be able to procure N95 masks at the same health centers and pharmacies where they received COVID-19 vaccines. Former CDC director Tom Frieden has voiced his support for N95 usage to help slow viral spread.
Article continues below advertisement
Article continues below advertisement
Meanwhile, The Washington Post reported that Julia Raifman, an assistant professor at Boston University who's researching health policy, said, "We should implement data-driven mask policies so that mask policies automatically turn on and better protect everyone and our society during surges."
Investors can look at these N95 mask stocks.
Since the CDC recommends that people use N95 masks (or KN95s if N95s aren't available), investors and consumers need to know which N95 manufacturers are approved.
Article continues below advertisement
The approved N95 mask manufacturers are:
3M (NYSE:MMM)

Honeywell (NASDAQ:HON)

Kimberly-Clark (NYSE:KMB)

GlaxoSmithKline (NYSE:GSK)

Alpha Pro Tech (NYSEAMERICAN:APT)
Article continues below advertisement
Article continues below advertisement
3M is the largest manufacturer of N95 respirators in the U.S. Spokesperson Jennifer Ehrlich said that the company could manufacture over 2 billion N95 masks a year at factories in South Dakota, Nebraska, and elsewhere in the world.
Armbrust American is an American manufacturer of N95 and KN95 masks for adults and children. Based in Texas, the company is privately owned.
Article continues below advertisement
Article continues below advertisement
What's the difference between N95 and KN95 masks?
As reported by Rolling Stone, N95 and KN95 masks have important similarities and differences. The number "95" in their name signifies that both types must filter out and capture 95 percent of 0.3 micron particles in the air. Both types of masks are made from multiple layers of synthetic material.
Article continues below advertisement
The main difference between the two types of masks is the certification process. N95s have to pass inspection and certification through the NIOSH, which is part of the CDC. KN95 masks can pursue emergency certification through the FDA, Rolling Stone explained.
Article continues below advertisement
Sean Kelly, the founder of PPE of America, says that N95s are generally more "breathable" than KN95s. Shaz Amin, the founder of WellBefore, said, "The KN95 is practically equivalent to N95 in every aspect." However, to follow the CDC recommendations, choose N95 masks.
Neither N95s nor KN95s are intended for reuse, which makes it all the more important for mask manufacturers to continue producing more high-quality masks.