Charles Schwab Agrees to $187M Settlement — Who Gets the Money?
Charles Schwab has agreed to pay $187 million in a settlement surrounding its robo-advisor product. Who gets the payout? Here's what we know.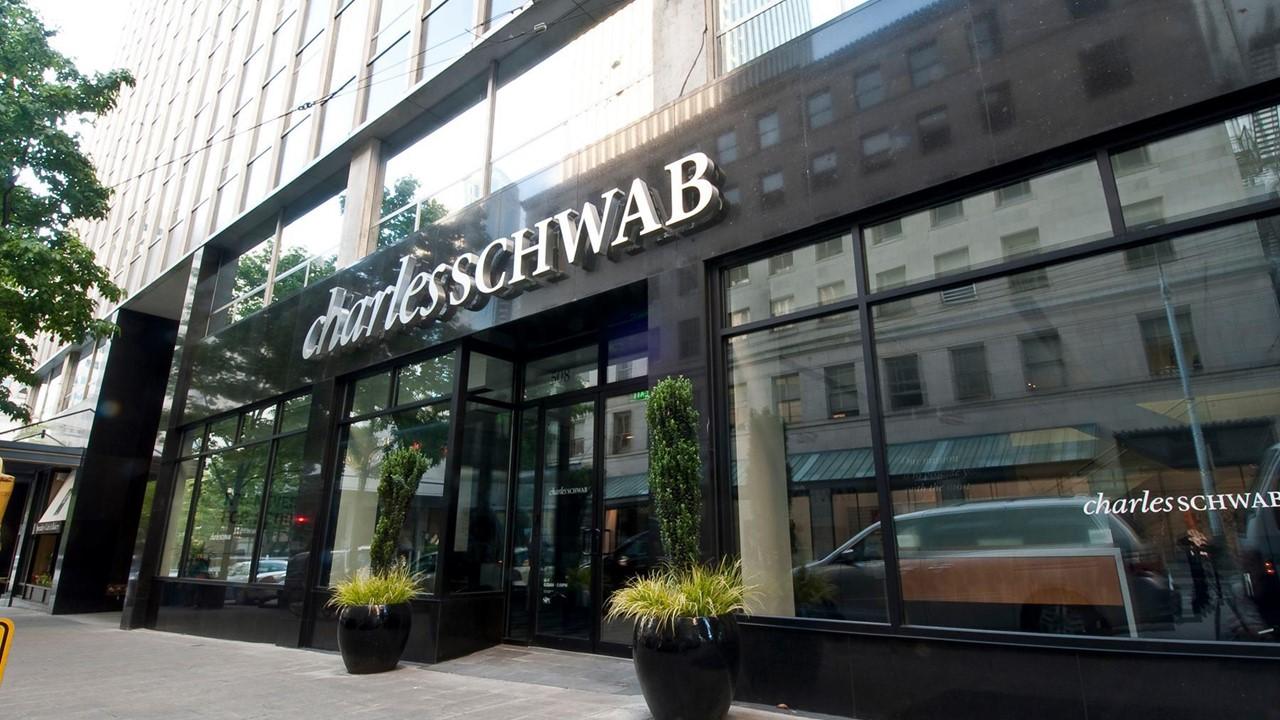 Article continues below advertisement
Article continues below advertisement
Here's what went down according to the SEC's report, plus how much Schwab will pay in the settlement and, more importantly, to whom.
Charles Schwab agrees to settle up for $187 million over robo-advisor claims.
Charles Schwab was the target of a recent SEC investigation. Deemed one of the big four brokerages in the U.S. alongside Fidelity Investments, E-Trade, and TDAmeritrade, Schwab's robo-advisor, Schwab Intelligent Portfolios, came under fire over alleged hidden costs that caused investors to miss out on money.
Article continues below advertisement
Robo-advisors use algorithms to make trading decisions over buying and selling different securities and assets (such as stocks and bonds). They typically have lower fees due to the fact they don't require humans to make trading decisions. However, Schwab allegedly failed to disclose certain back-door costs to Schwab Intelligent Portfolios clients from March 2015 through November 2018.
Here's what the claim says about Charles Schwab's robo-advisor.
The SEC ultimately charged three Schwab subsidiaries for "not disclosing that they were allocating client funds in a manner that their own internal analyses showed would be less profitable for their clients under most market conditions."
Article continues below advertisement
Article continues below advertisement
The SEC adds, "under most market conditions, the cash in the portfolios would cause clients to make less money even while taking on the same amount of risk. Schwab advertised the robo-adviser as having neither advisory nor hidden fees, but didn't tell clients about this cash drag on their investment."
Schwab would then use the cash to loan it out via its affiliate bank and would keep the profit it earned from interest on those loans minus interest paid to robo-advisors clients. The move was highly covert, but not obscured enough to keep the SEC's nose from homing in.
Article continues below advertisement
Schwab hasn't admitted to or denied the SEC's findings, but did agree to the $187 million payment agreement to end the matter. The alleged back-door profit utilizes a highly technical manner of fraud and suggests a need for transparency in robo-advisors across the board. Brokerages can bury policies in algorithms that may remain unchecked for years.
Article continues below advertisement
Certain Schwab robo-advisor clients will receive the settlement money.
Clients impacted by Schwab's alleged cash drag that took place from March 2015 to November 2018 will receive the settlement. Of the $187 million, $52 million stems from disgorgement and prejudgment interest, which goes to the SEC. The remaining $135 million stems from a civil penalty, which will go to the robo-advisor clients.
Article continues below advertisement
As for what's next for Schwab, the SEC says, "The subsidiaries also agreed to retain an independent consultant to review their policies and procedures relating to their robo-adviser's disclosures, advertising, and marketing, and to ensure that they are effectively following those policies and procedures."
Perhaps in relief of the SEC investigation ending without the company having to admit fault, Charles Schwab stock (SCHW) is up more than 2 percent from market open as of the late afternoon on June 14.